Hiking matters #492: Mt. Hugom, a great dayhike in San Juan, Batangas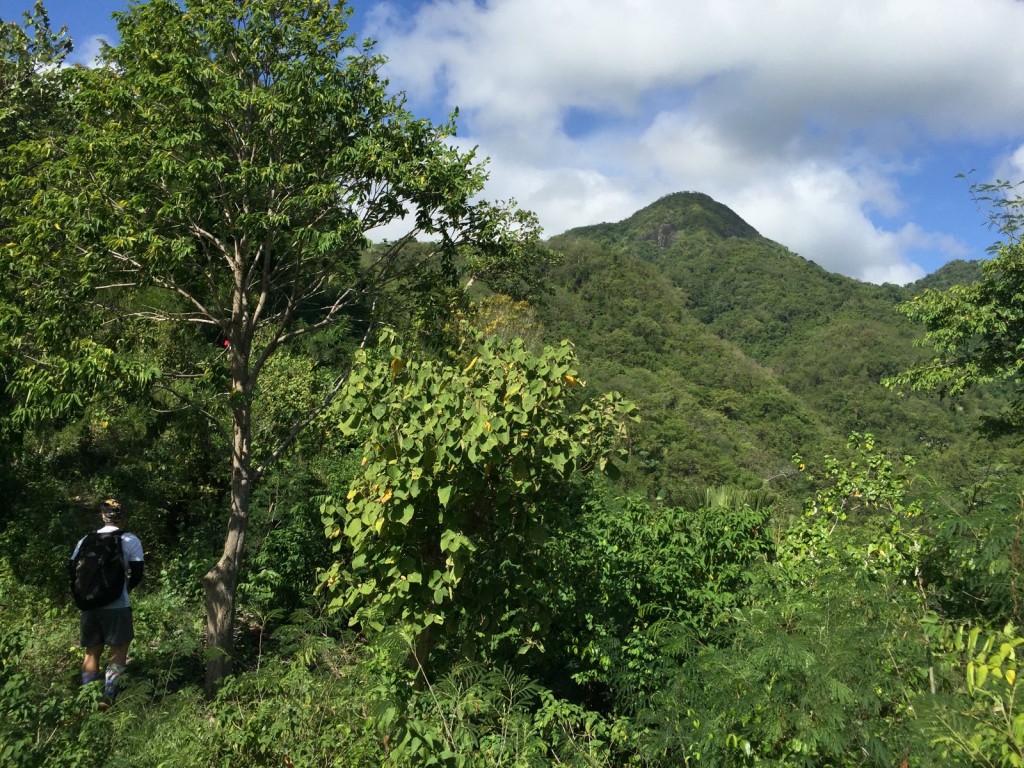 Today I visited Mt. Hugom in Brgy. Hugom, San Juan, Batangas in what turned out to be a very nice sea-to-summit dayhike at the eastern end of the Lobo-San Juan Mountain Range – which includes other hiking destinations such as Mt. Nagpatong and Mt. Naguiling.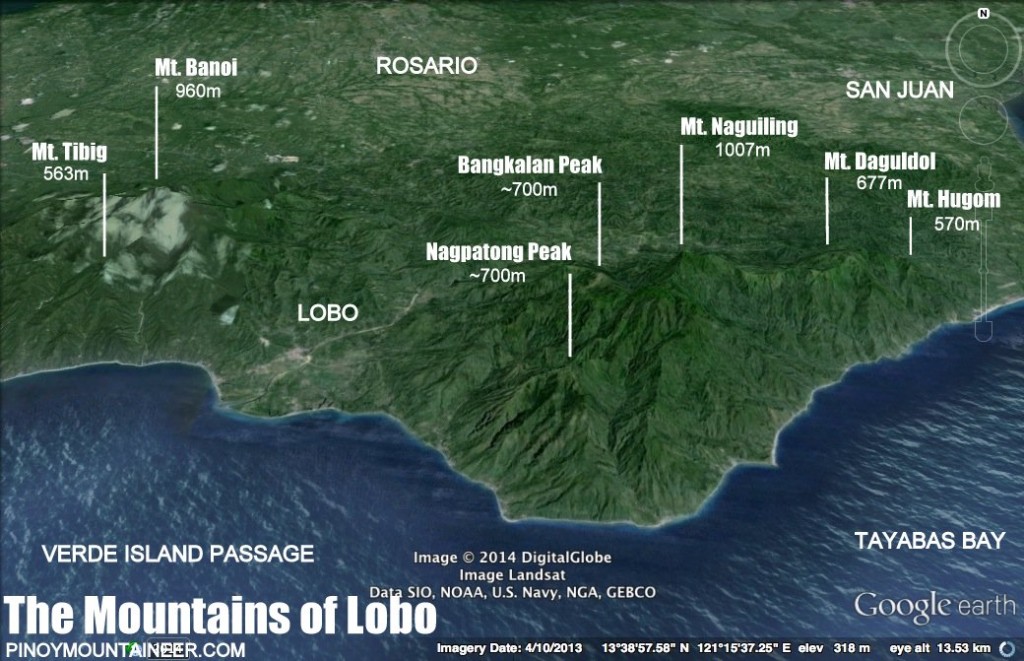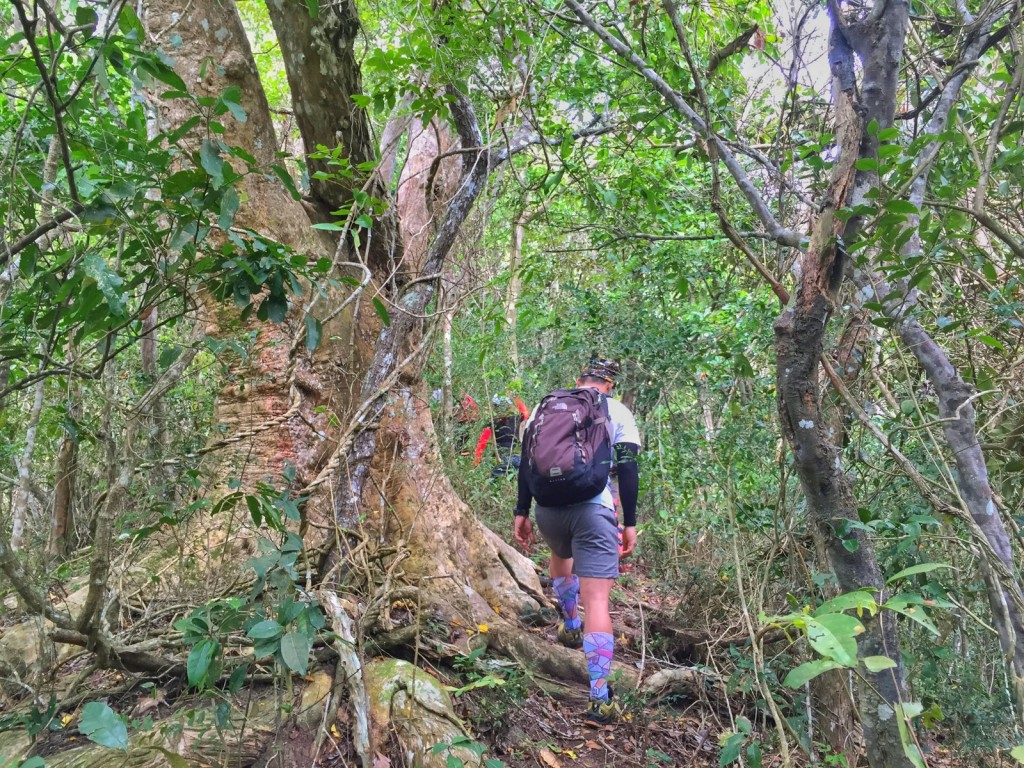 Sharing the same jumpoff with the more famous Mt. Daguldol, the trail veers to the right up a hill with a communications tower and enters a woodland, then a brief interlude of talahib slope, and then a forest again – all the way to the summit. The steepness of the forest trail is reminiscent of Tarak Ridge while the fauna and flora are evidently that of coastal mountain – we saw a even hermit crab as high as 450 MASL!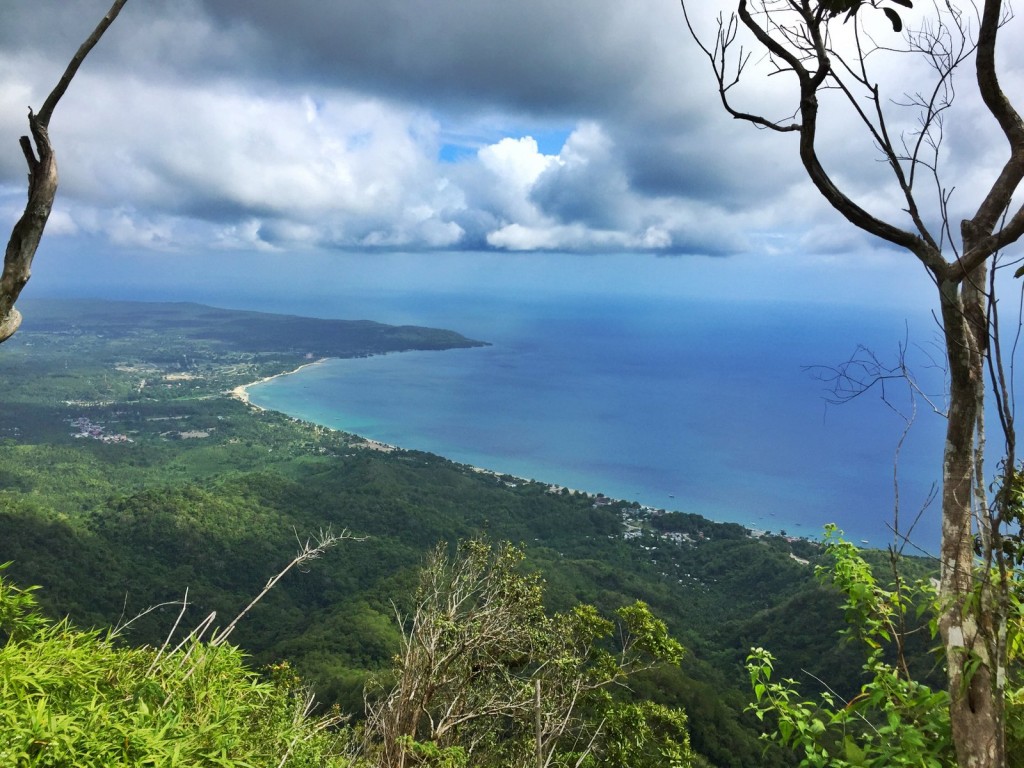 At the summit (13.6731 N, 121.3593 E, 570 MASL) which took us 3 hours to reach at a very relaxed pace, trees give sufficiently shade, but there are also ample views of Laiya beach, and on the other side, the foothills of the Lobo-San Juan Mountain Range. Though its lack of a water source makes it as a campsite, it is the perfect lunch spot for a dayhike.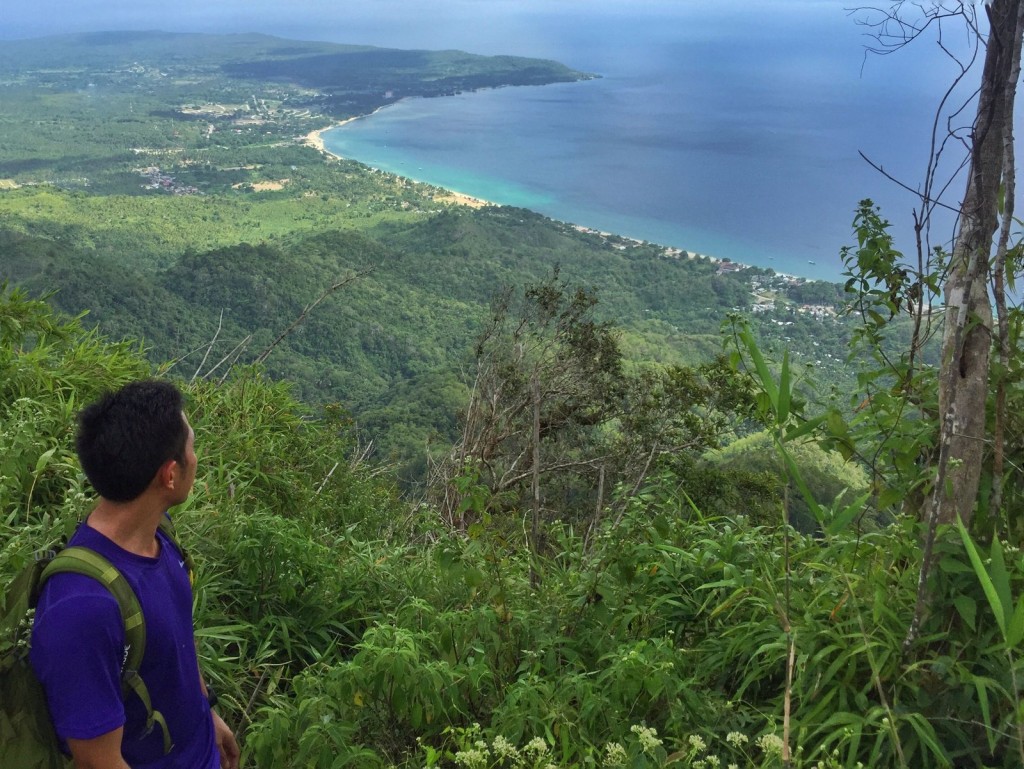 Compared to Mt. Daguldol, Mt. Hugom is a more straightforward, shorter hike even if due to the steepness of the approach it might feel more difficult. The scenic views at the top are fuller than its more famous counterpart, and make for a great reward. In all, Mt. Hugom makes for a rewarding dayhike in San Juan – a great alternative to Daguldol or part of a 'twin dayhikes' that can be staged from the beaches of Laiya.