Hiking matters #441: Akiki-Ambangeg Dayhike of Mt. Pulag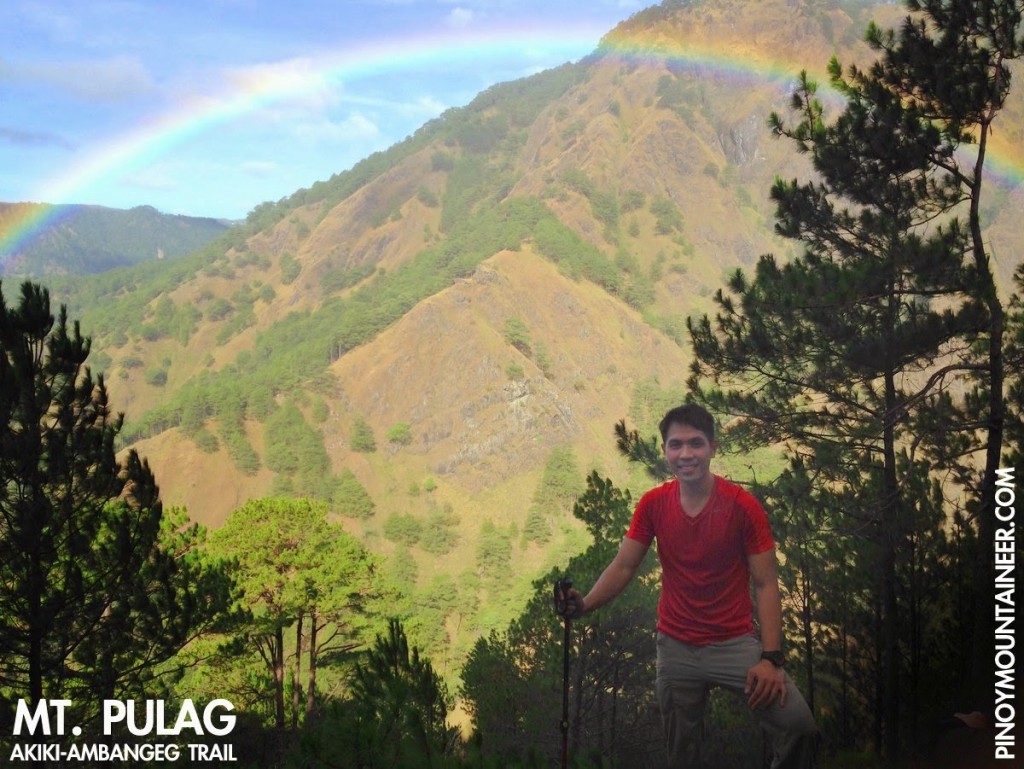 The Akiki Trail of Mt. Pulag is one of my favourite hikes in the Cordilleras, as it is straightforward, and features three different environments: pine forest, mossy forest, and grassland. With a 1700-meter altitude gain, it is also an excellent training climb. Having done a three-day Akiki-Ambaguio Traverse in 2010 and a two-day Akiki-Tawangan Traverse in 2013, I thought it would be great to do an Akiki-Ambangeg Traverse, this time, a dayhike. In this endeavour I was joined by Koi Grey, Jenny Aggangan, Christine Fernandez, and Vinci Berris: we met at Victory Liner at 0300H.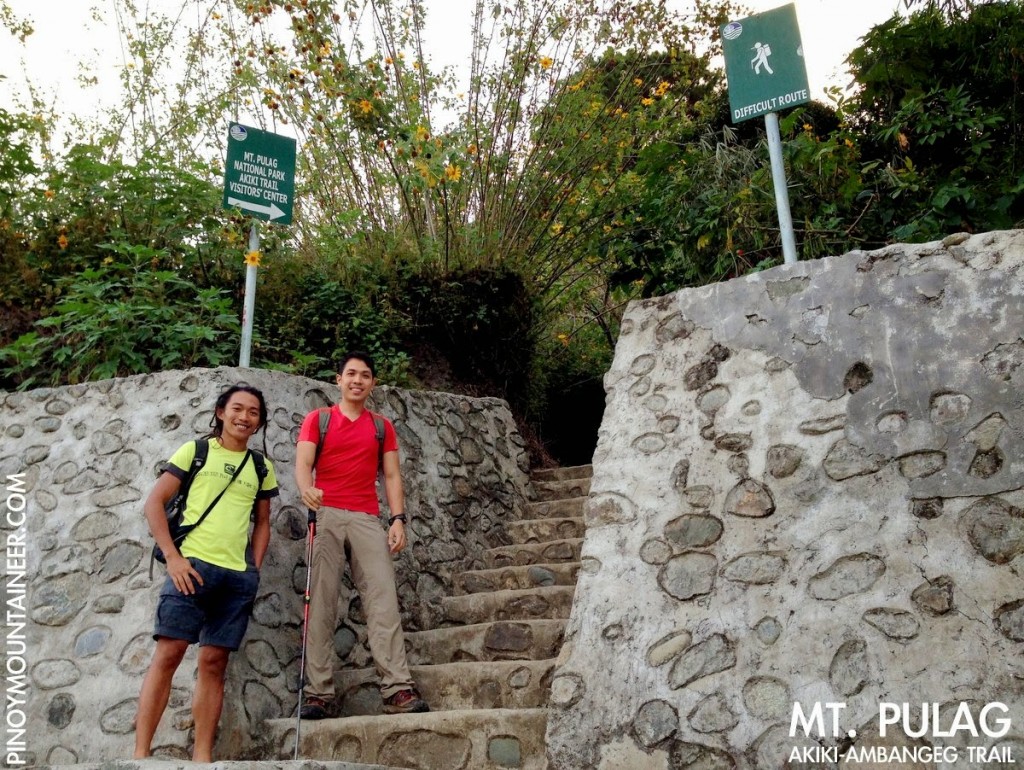 Three and a half hours later we were having breakfast at the Akiki jumpoff, and after registering at the Ranger Station, we started the hike. Following park rules, we got a guide, Oswald (we would still have to pay him P1800, the guide fee for the Akiki-Ambangeg traverse regardless of how many days it takes). We started trekking at 0707H.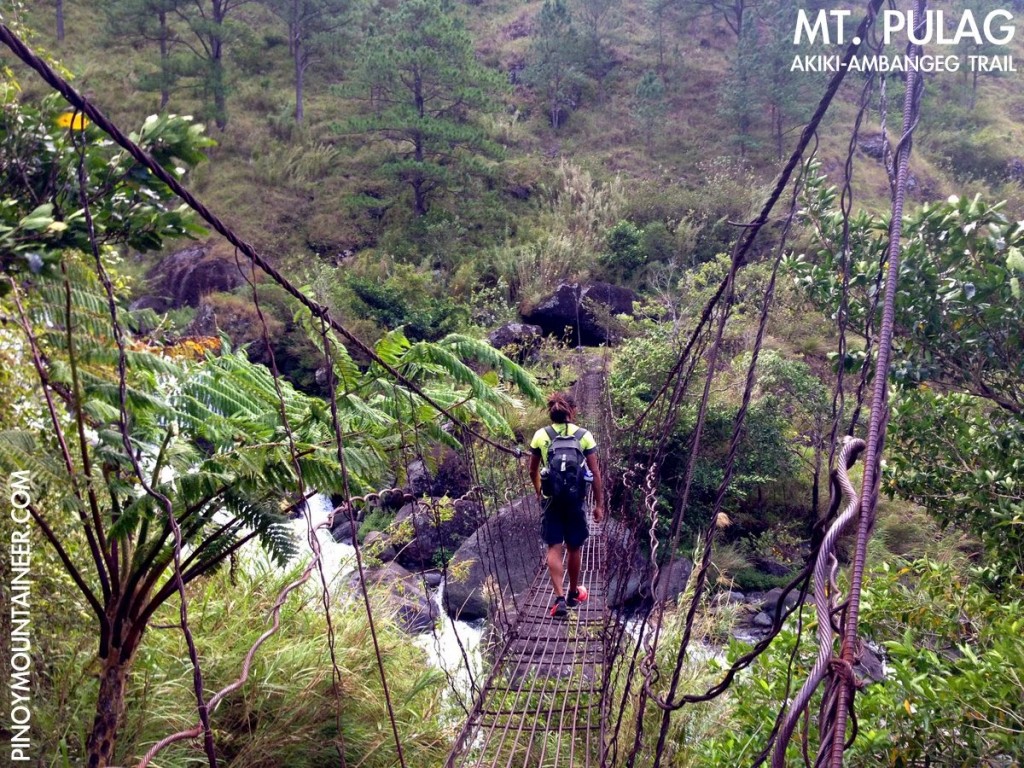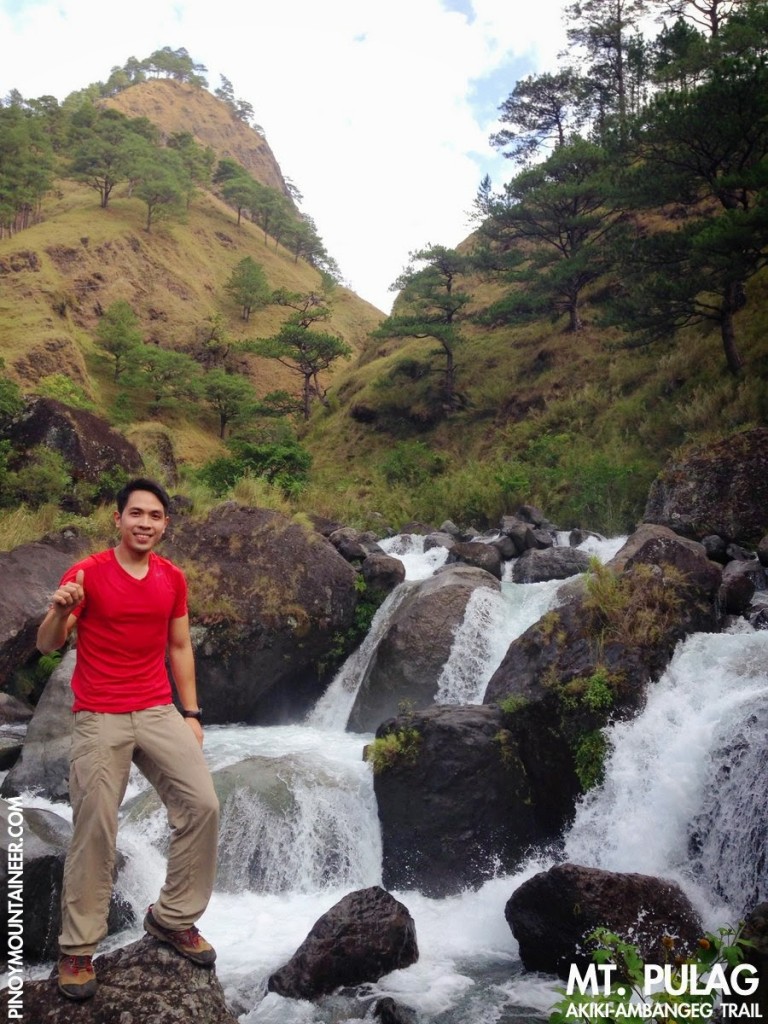 Eddet River, the traditional campsite for Day 1 of three-day Akiki-Ambangeg Traverse, came up not long afterwards – the end of a 'warm-up' hike that features a moderate ascent and a gradual descent to the river. We rested here for a few minutes, before starting the steep ascent through a pine forest that once earned for Akiki the monicker 'Killer Trail'.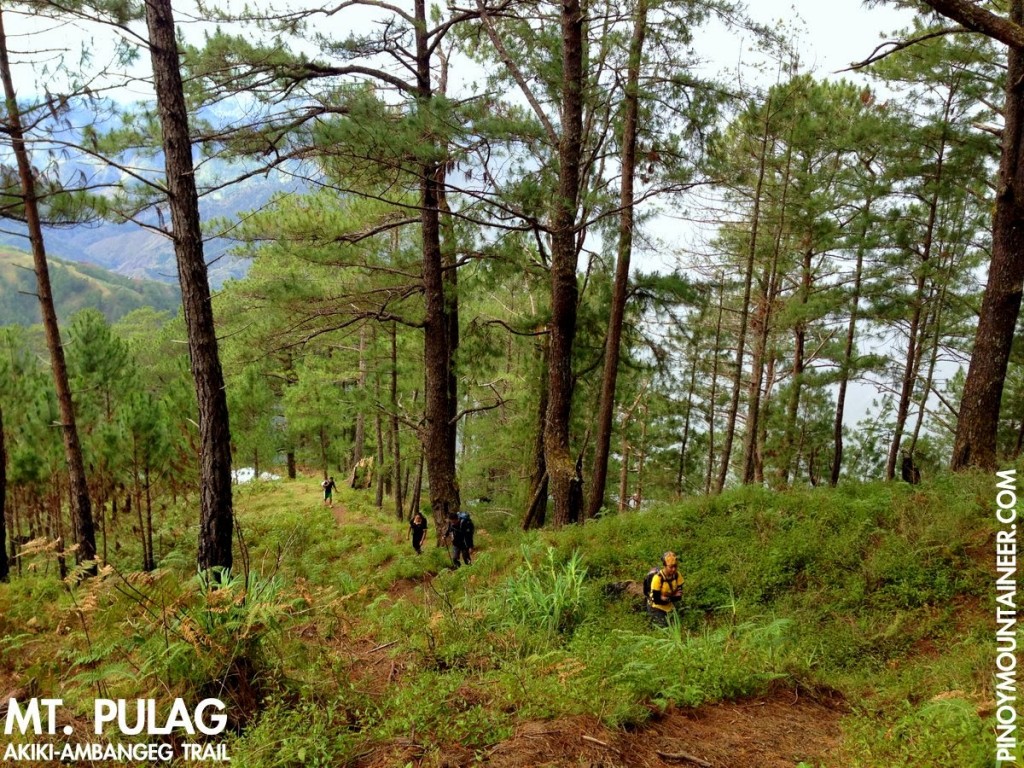 It took less than two hours for us to negotiate this trail before arriving at Marlboro Country, the second campsite and water source of the Akiki Trail. We spent the night here during our Akiki-Tawangan last year, and I was glad to see it again: it already has a shelter for guides (and needful hikers).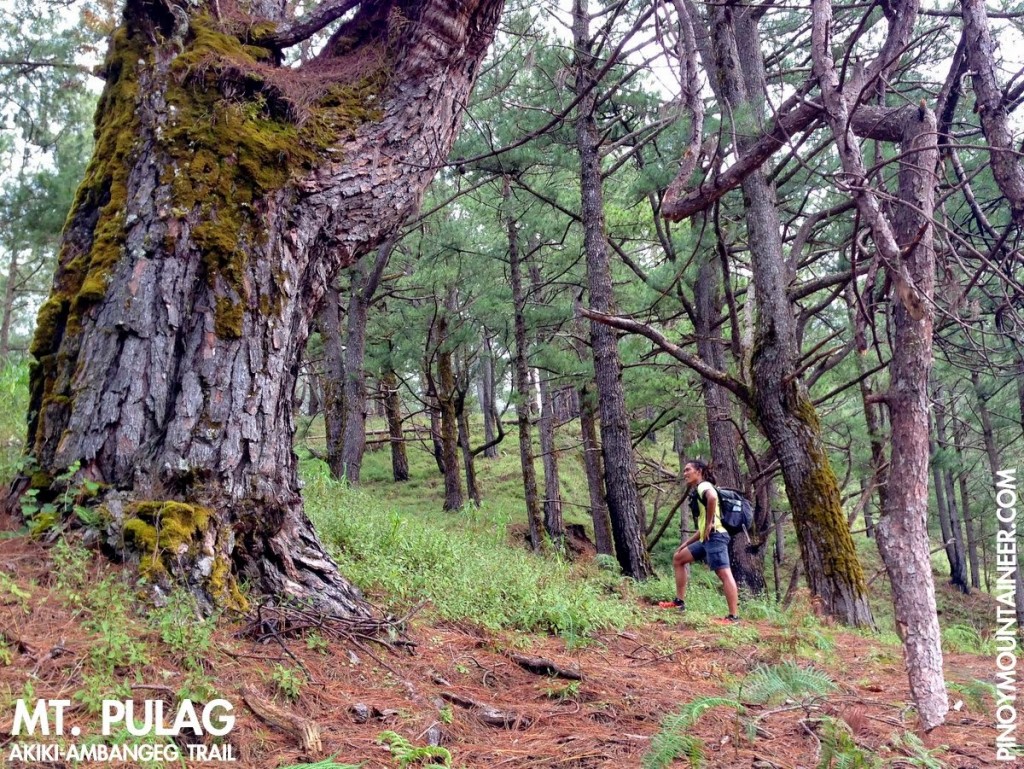 Past Marlboro, the trail enters a beautiful mossy forest. Unfortunately, it started to drizzle as we commenced the forested trek and I couldn't take pictures. After an hour, we emerged from this mossy forest to reach the grassland of dwarf bamboo: the beautiful and unique environment that earns for Pulag its ancient name, which in the native tongue means 'bald mountain'.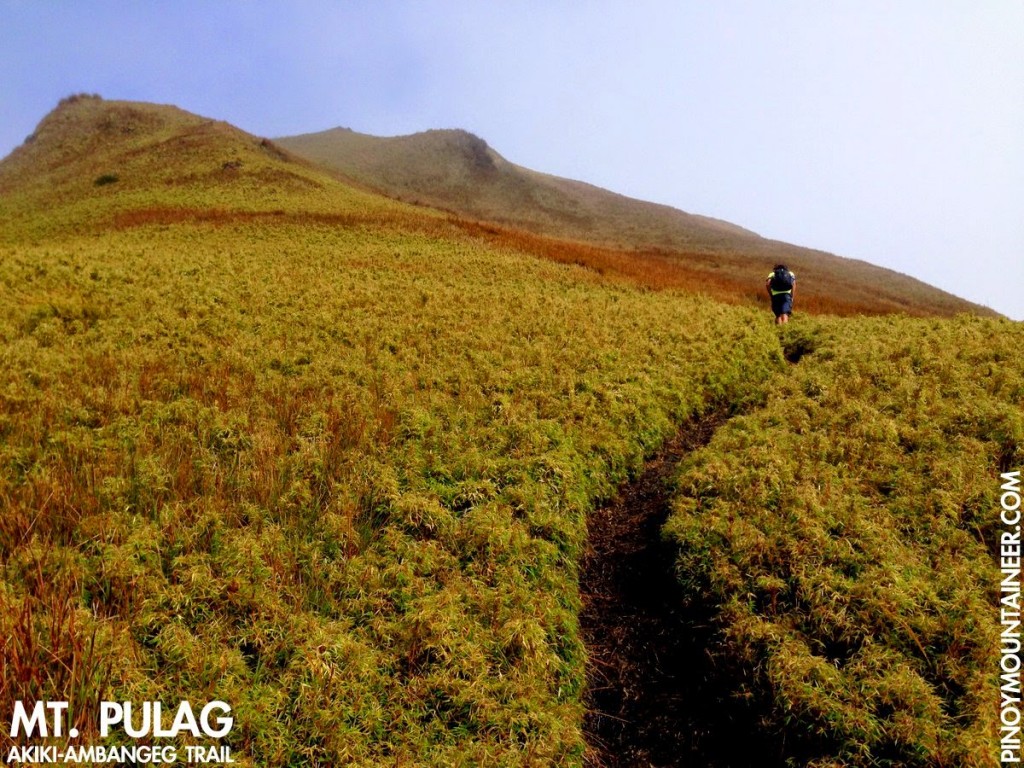 Bereft of the trees, we were exposed to the chilling winds, and the temperature dropped to 10-11 C. There was still a good 250 meters of altitude to gain before reaching the summit, and with the rolling slopes and slightly thinner air, it was still a bit of a challenge. I was delighted to reach the Saddle Campsite at 1140H; we had some snacks there before proceeding to the summit.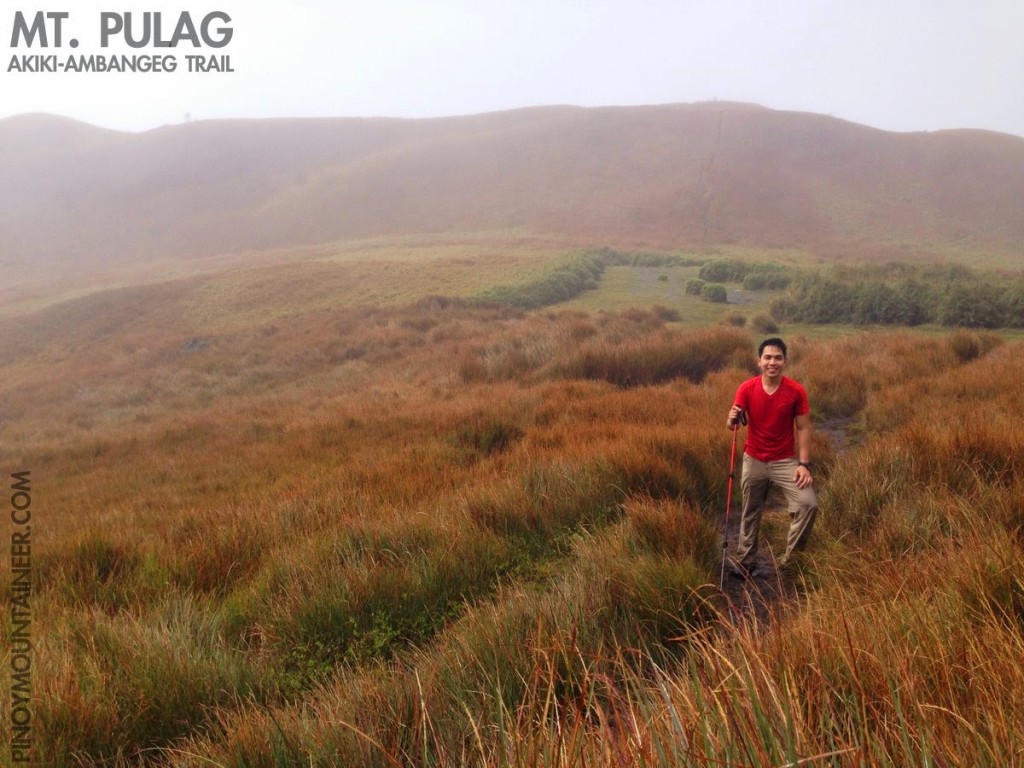 The final push took 15 minutes, fortunately by this time the moist fog had cleared, allowing me to take some photos. Even without the sea of clouds or the views of the Cordilleras, it was still a beautiful sight: golden-brown grassland on grey-white sky, and colourful hikers slowly making their way through the slopes.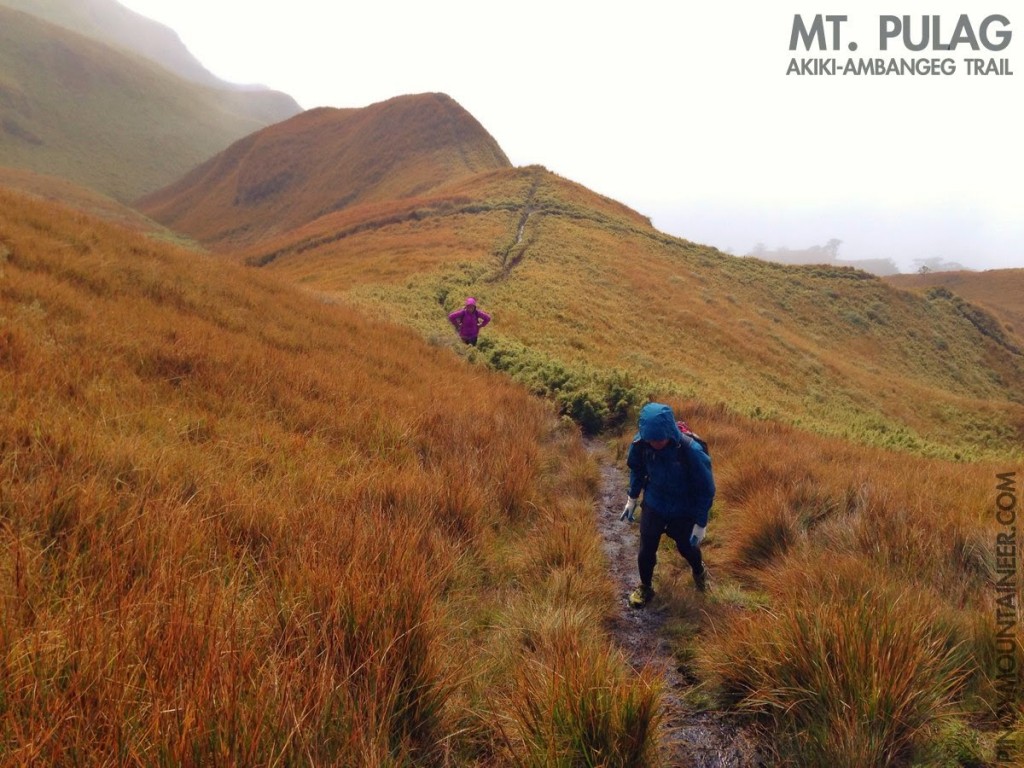 We were at the summit by 1245H. It felt great to be back. "Been there, done that" is an expression that does not apply to mountains, because every hike is different, and there is always something new that awaits you in every climb. In this case, the novelty was doing it as a dayhike, reaching the summit at noontime, and of course climbing with a different set of people. I've climbed Pulag 11 times now, but I'll keep coming back!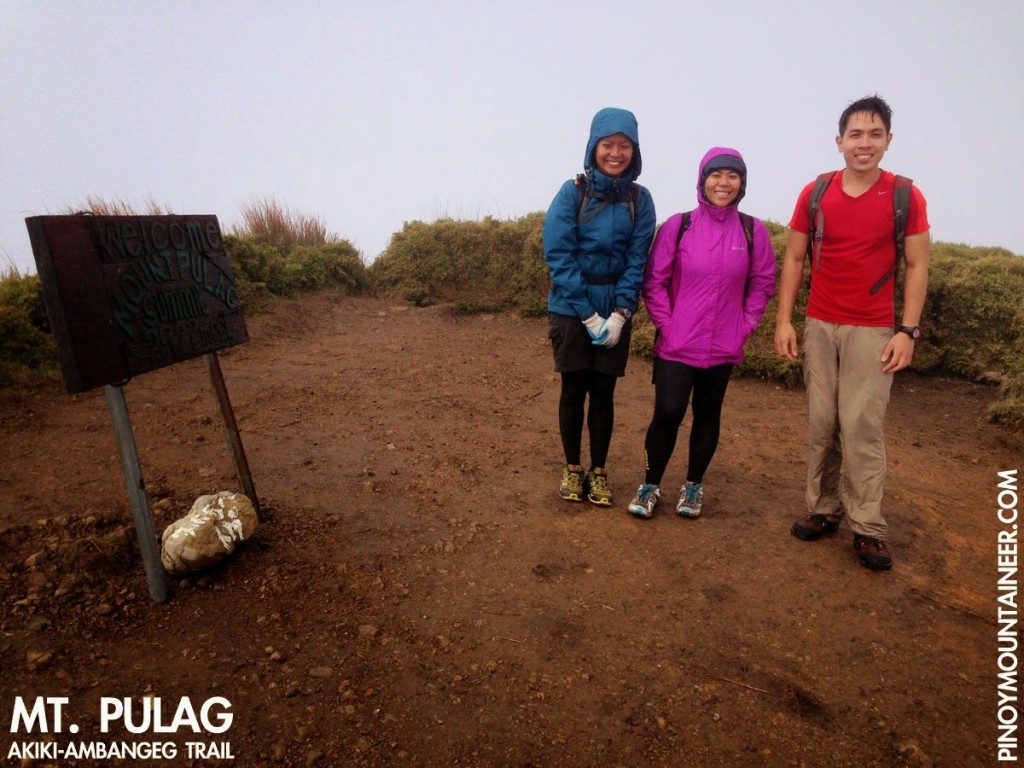 From the summit, though, it was still an 8-kilometer walk to Babadak Ranger Station, and given the temperature and the time pressure (we had to catch the 2210H bus in Baguio) we couldn't really hang out that long, so we started the descent after 15 minutes at the summit. The walk down to Camp 2 was a slog through wide and muddy trails – the unfortunate consequence of too many visitors coming on weekends. The consolation, though, is seeing so many birds and experiencing a peaceful Mt. Pulag, since we were hiking on a weekday.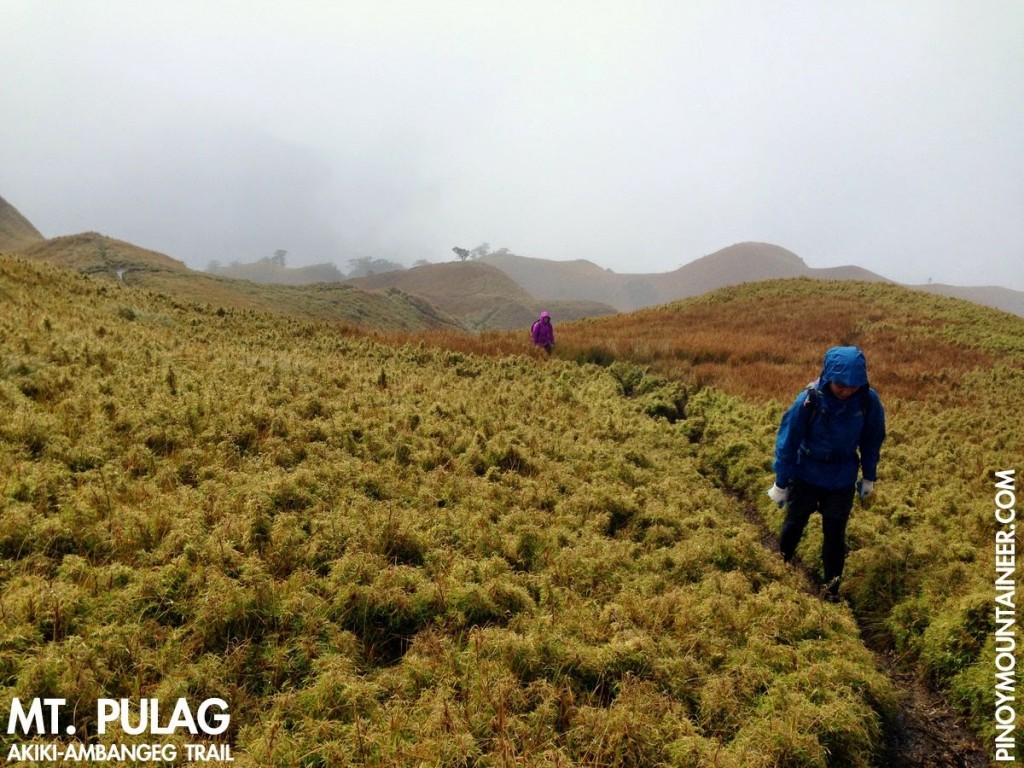 By 1537H, or exactly 8 hours and 30 minutes since we started the hike, we reached Babadak Ranger Station, concluding what had been an exciting trek. For me it has been a year of great dayhikes – Pantingan-Tarak, G2 Traverse, Apo, to name a few, and I'm glad I will be able to conclude the year on a (literal) high note. Thank you Mt. Pulag for inspiring me once again to keep going further. Until we meet again!