Ateneo climbers get lost in Malipunyo — but they're not the only ones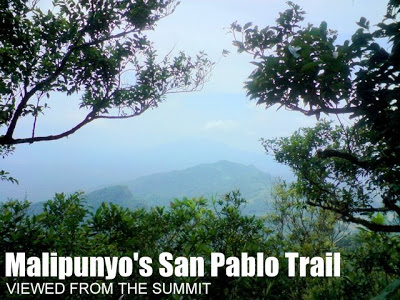 First and foremost, we are glad that the five Loyola Mountaineers got back safely from Mt. Malipunyo during their climb last Wednesday-Thursday (May 27-28, 2009) . From what I gathered through texts, emails, and news reports, their guide has promised to take them to the traverse trail of Malipunyo up to the border of San Pablo. Beyond this, they got lost, and they texted their predicament to their fellow mountaineers who promptly informed the police and other mountaineering clubs for a possible rescue. (Discussion Topic: What are the proper rescue protocols? When is the time to call for help?)
Those familiar with the trail would know that the San Pablo trail does not actually originate from the summit: it's 60 minutes after, and branches off with a grassland area called "Talahiban". Here is where the Talisay guides usually send mountaineers off — naturally they want to get back home as soon as possible.
Unfortunately, this trail is really confusing and many hikers learn the Malipunyo traverse trail the hard way. I experienced it myself when, going to Brgy. Talisay, we ended up climbing the wrong mountain! Indeed most climbers have had a "getting lost in Malipunyo" experience, back to the days of Long Henson.
With so many hikers getting lost in Malipunyo, what's the hype over this latest episode? In the end, the climbers from Ateneo found their way to town without need for rescue and that's normally what happens, whether or not you wear your shirt in reverse.
At any rate, this serves as a reminder for us to help prevent more of these Malipunyo waylaying. To those who have traversed Malipunyo lately, please share with us detailed landmarks and information on the traverse trail so we can improve our mountain entry for Malipunyo. I will also activate a "Trail confusion" status to mountains with a great risk of getting lost so that future climbers will be advised.
With the rainy season upcoming, let us also be cautious in climbing in bad weather. Fortunately, 2009 has been accident-free for the mountaineering community and let's hope it stays that way.
RELATED NEWS
Lost Ateneo mountaineers rescued in Laguna
Ateneo trekkers 'rescued' in Malarayat