Call for Volunteers: PinoyMountaineer Web Development Team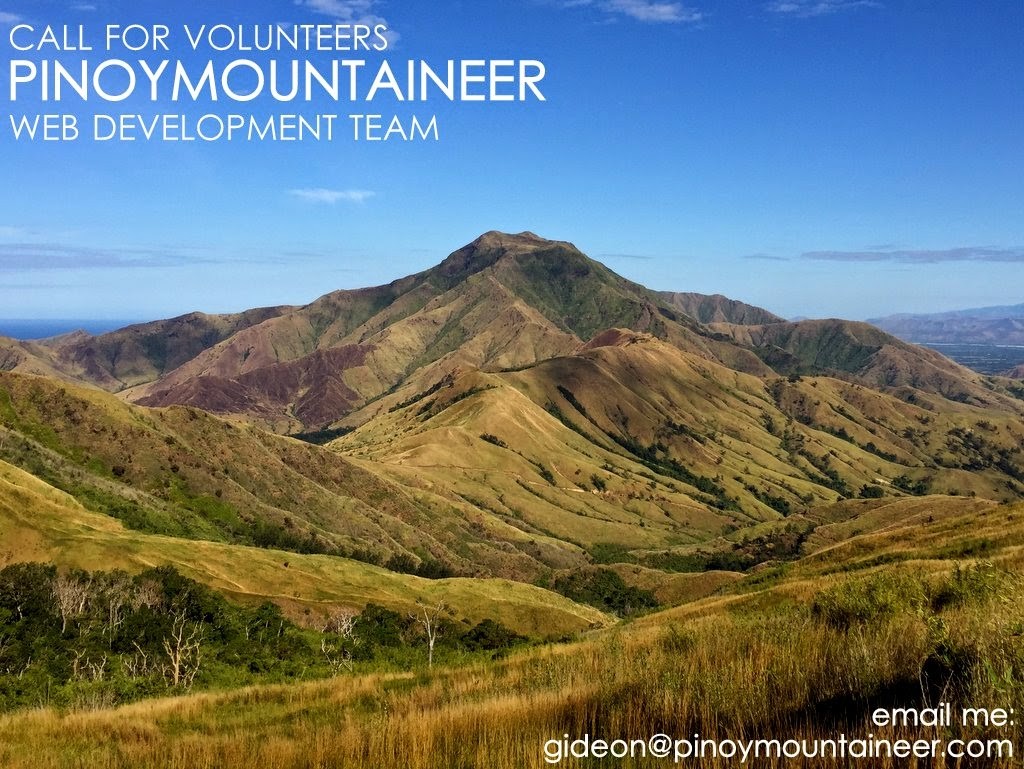 I started Pinoy Mountaineer when I was still a medical student and now that I am a medical doctor with various engagements, including my PhD at the University of Amsterdam, I feel that it is time to call for help in maintaining and further developing the PinoyMountaineer website.
Indeed, after eight years of authoring and maintaining PinoyMountaineer by myself, this task is something that I can no longer do alone. In order to fulfil and expand its mission, PinoyMountaineer.com needs a team of dedicated writers, photographers, programmers, and other volunteers who are interested to be part of the "guide to hiking in the Philippines". We want to be able to provide more updates and features, as well as a play a stronger role in educating beginners.
Thus I am pleased to announce that I am forming a PinoyMountaineer Web Development Team and am inviting interested parties to apply to join the team.
Responsibilities include helping me maintain and update the Pinoy Mountaineer website, develop new features, create new articles, and social media management.
Just like me, membership in the Web Development Team is voluntary, unpaid position and should not be thought of as a job, but a hobby and applicants should not harbour any expectation of financial gain. However, I will make sure that team members will find being part of the team rewarding.
The application is open to anyone who has skills or experience in writing, programming, computer graphics, social media management, photography, marketing, as well as other skills that you think will be valuable in the growth of the website.
Interested applicants are requested to send the following information to gideon@pinoymountaineer.com:
Name:
Age:
Place of current residences:
Provincial hometown, if any:
Occupation / Profession:
Educational attainment:
College attended:
Clubs joined:
Hiking experience:
Blogging experience (if any):
Outdoor skills:
Digital media or web skills, if any (i.e. video editing, programming, etc.): :
Other hobbies or interests:
Languages spoken:
Thank you in advance to all the applicants!