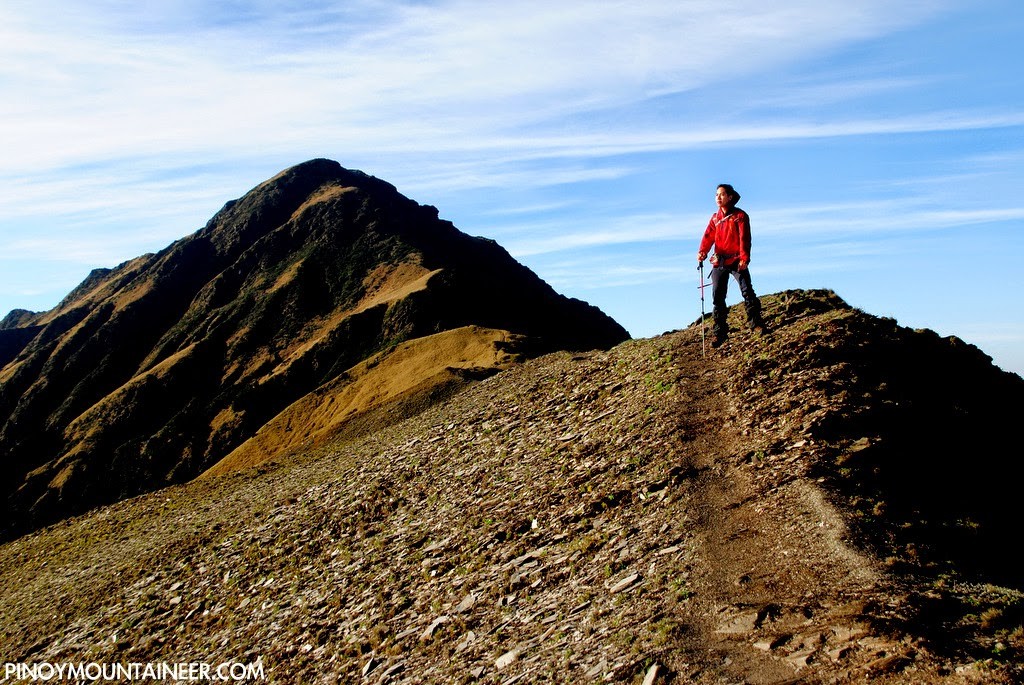 by Gideon Lasco
I believe that the outdoors is for everyone, regardless of nationality, race, religion, gender, age, or skill. We are all equal before the mountains, and we are equally responsible for our conduct, in ensuring that we do the mountain no harm, that we keep ourselves safe, and that we respect the dignity of others.
Hikers must always be willing to help other hikers who are in need, regardless of group or affiliation.
No summit is more important than human life, and the success of an expedition is always secondary to the safety of its participants.
Some hikers want to hike as fast they can, others want take it slow. Some want to bring as many things as they can, others want to pack light. Some want to climb to meet people, others climb to avoid them. Mountains mean different things to different people, and there are many ways to experience the outdoors. But as long as hikers are acting responsibly – to the environment and to others – they they should be respected. We cannot impose our own way of experiencing the outdoors to others.
The art of climbing a mountain should be taken seriously and beginners should learn the basics before climbing a mountain. However, hikers of all levels of experience should recognise that learning is a lifelong process. We must get humbler as we get higher and further.
We should be a bridge, not a wall, to those who want to learn mountain climbing.
People who live in the mountains must be given due respect at all times. We must not forget the humanity even of those who have different cultural backgrounds, or political or ideological persuasions. Their prerogatives, however, are not absolute. The mountain must be protected against destructive practices, regardless of the people behind them.
The mountains bring out the best and the worst of hikers. Alongside moments of glory and joy, there will be moments of weakness and embarrassment. Many a personal story will be told in the campsites. Gossiping about your teammates is unbecoming of a mountaineer.
Be considerate to others, especially in the campsite. Always leave some space for others who may come at a more difficult or desperate hour. At night, and even during daytime, allow other campers the peace and silence that will let them to rest well and enjoy the music of the mountains.
Respect your elder mountaineers, whether or not you agree with their ideas.
Mountaineers should bear in mind that their conduct will reflect on the whole community. Moreover, their behaviour, whether at home, at work, or in social media, reflects on their behaviour in the mountains. Mountaineers should strive to be known for positivity, not negativity.
Ideally, guides should always be optional, and never mandatory. Hikers should be given the freedom to climb by themselves.
Hikers should abide by the rules that local governments have set for particular mountains. However, this does not mean that we cannot oppose these policies in proper forums, or criticise them in constructive ways. Local governments can demand the payment of certain fees, but they should be able to justify these fees and account for where they go.
There should always be a limit in the number of hikers per mountain. Park officials should form and implement policies towards the end of minimizing the impact of outdoor activities on the mountain and its ecosystems. However, mountaineers should also do their part by deciding to climb in smaller groups, and with as little impact as they can.
Climbing mountains, done responsibly, is a legitimate and sustainable form of recreation. Closing down mountains is not the solution. Regulation, not prohibition, is the key.
It is possible to love both the mountains of one's own country and those in foreign lands. The mountains themselves know no borders.
To bring the flag of his or her country to the mountaintops of the world is one of a climber's greatest privilege. But he or she should find fulfilment as well in adventures that will give little or no recognition.
Once a mountaineer, always a mountaineer. Youthfulness brings passion to reach for the highest peaks, while elderliness brings the maturity and patience to follow through the longest trails. Hiking is a lifelong passion. We must strive to keep climbing for as long as we can keep walking.
March 8, 2015