Hiking matters #476: Big Bend National Park, Texas Part 1 – Chisos Basin Trail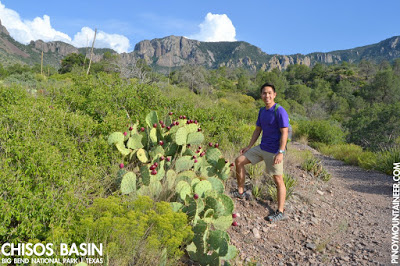 With the Prickly Pear cacti (Opuntia sp.)
BIG BEND NATIONAL PARK – For the second time this year I find myself in the US – this time in Texas as part of a family trip – and I am glad to have found the opportunity to go hiking, even if only for a short while. (I haven't even written about my hikes in Arizona and the Massachusetts – but that will be forthcoming.)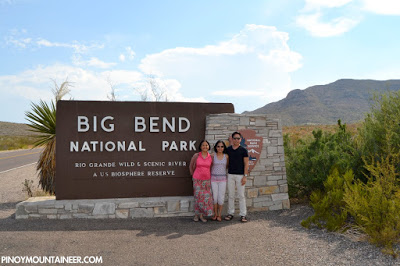 Though Big Bend isn't particularly famous (I myself have not heard of it until very recently), it has a lot of merits, especially if you're already in Texas. It offers a unique ecology, as one of the largest protected area within the great Chihuahuan Desert, which spans parts of US and Mexico, and is distinct from the Sonoran Desert in California and Arizona, where I have dome a handful of hikes.
Second, it has a great array of fauna, with over 70 species of mammals, including mountain lions, bears, cougars, javelinas – not to mention over 400 species of birds, and equally impressive diversity of plants and insects. Finally, it offers various hiking opportunities – from scenic mountains to canyons. It is not a summer destination – summers in Texas are very hot –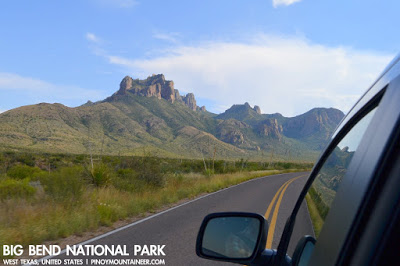 We spent an entire day driving from Austin – covering a distance of 430 miles. Even just the approach to the park was scenic, with the mountains unfolding before us, chief of which was Casa Grande, with its imposing, quadrilateral appearance, somewhat reminiscent of the helm of those those gigantic starships on Star Wars.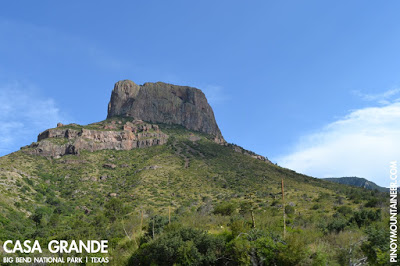 Fortunately, the sun sets late, and we managed to do a first hike – a loop around Chisos Basin. Starting at 1830H, it was more of to get a feel of the terrain and acclimatize a bit (we were lodging at over 1600 MASL). I was joined by my sister Christine, in what would be our first hike together in the US!
The hike was a nice introduction to the desert flora: we encountered lots of Prickly pear cacti (Opuntia sp.) as well as different kinds of agaves. There were also numerous insects, some making interesting sounds, and thankfully none of which were aggressive. The terrain was rocky and sandy, as expected from a desert landscape. The temperature was a bit hot to my liking, but my feet were just excited to hit the trails!
At the end of the hike, we were rewarded with a beautiful sunset as viewed from the Chisos Mountain Lodge, as it descended behind the famed 'Window'. It was a very promising sight for the hikes to come! To be continued in Hiking matters #477.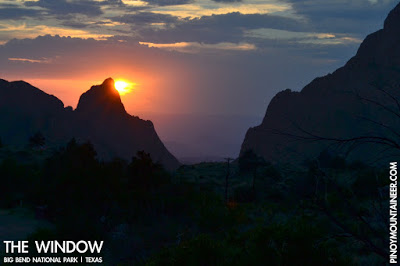 BIG BEND NATIONAL PARK | SUMMER 2015 
Hiking matters #476: Chisos Basin and Window View Sunset
Hiking matters #477: The Lost Mine Trail
Hiking matters #478: Hike to the famed 'Window'