Hiking matters #477: Big Bend National Park, Texas Part 2 – Lost Mine Trail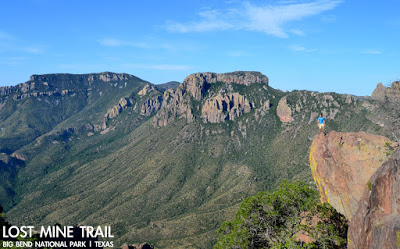 At one of the viewpoints in the Lost Mine Trail
with the East Rim of the Chisos Mountains at the background
AUSTIN, TX – A day after our quick Chisos Basin hike, my sister and I proceeded to do a hike up the Lost Mine Trail. Described by the guidebooks as a "moderate hike", it is also one of the most popular hikes in Big Bend National Park, and we decided to go for it. The trail is named after a nearby peak, which is supposed to have a "lost mine", which, in Lord of the Rings fashion, is supposed to have a secret entrance illuminated only by a certain time of the year by the rising sun.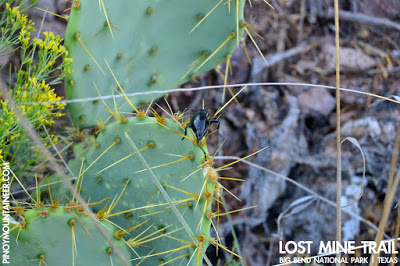 The trailhead is 5 miles away from the Chisos Mountain Lodge, where we spent the night. We started trekking at 0820H, following the well-established path to the left of the parking lot. I would consider 0820H a bit late if I were hiking in the Philippines, but the sun rose at 0725H, so it still had an early morning feel. Moreover, we were actually the first of several groups to hit the trail!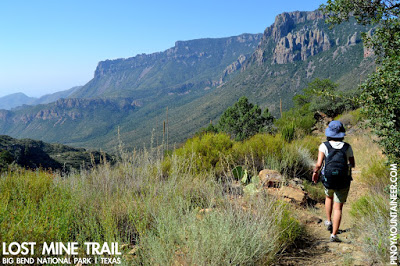 With many switchbacks, the trail was very gentle – and shaded too unlike the surroundings of the Chisos Basin. As the sun was rising behind the mountains we were also given a good few hours of shade, making it a really pleasant hike.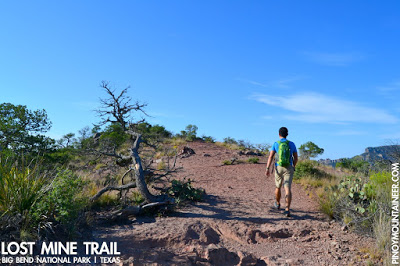 The trail is scenic from the very beginning, but gets more spectacular as it gets higher. The pinyon pines and junipers made for a nice environment, too, plus occasional century plants (Agave americana). Sadly, no mountain lion or Mexican black bear sightings!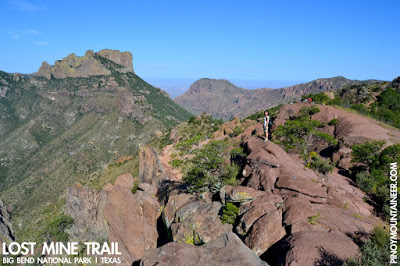 After just an hour of hiking we were on a relaively-exposed ridge, where the view starts from the scenic Juniper Canyon and extends all the way to the Sierra del Carmen in Mexico, as well as the East Rim of the Chisos Mountains. The summit is marked by a rocky pinnacle, and we rested under the shade of a stunted oak before making a straightforward descent. What a nice hike!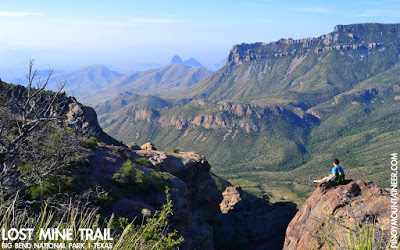 BIG BEND NATIONAL PARK | SUMMER 2015 
Hiking matters #476: Chisos Basin and Window View Sunset
Hiking matters #477: The Lost Mine Trail
Hiking matters #478: Hike to the famed 'Window'