Art Feature: The mountains of Fernando Amorsolo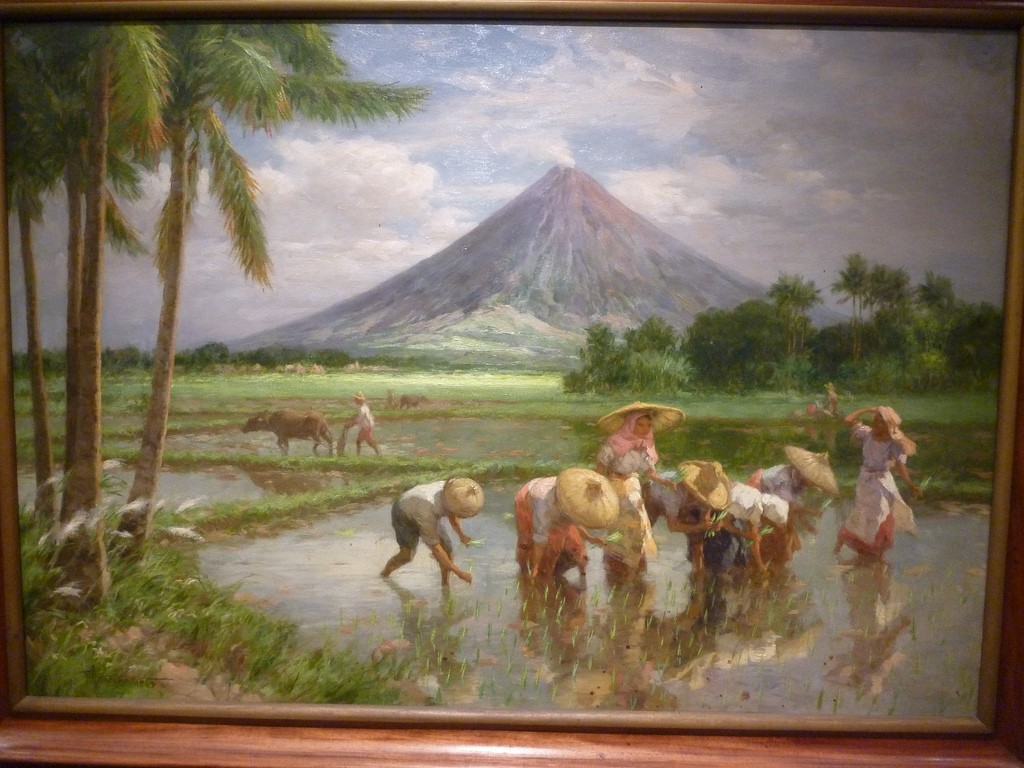 Fernando Amorsolo is one of the greatest artists in the Philippines, known for his depictions of the countryside. As a mountaineer, and one who would like to build a collection of mountain art in the future, I am struck by his faithful depictions of Philippine mountains.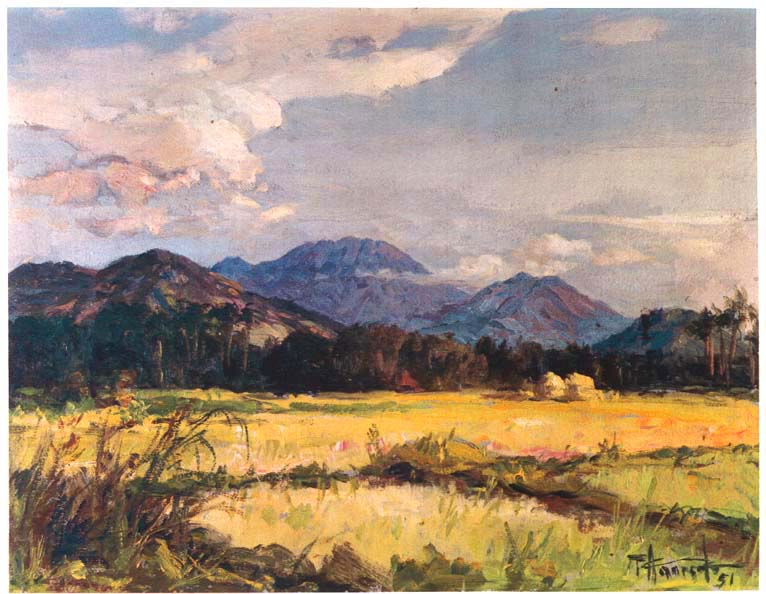 In this 1951 Amorsolo painting, the mountains can easily be identified, from left to right: Mt. Atimla, Mt. Kalisungan, Mt. Banahaw de Lucban, Mt. Banahaw, and Mt. Cristobal. Amazingly, he was depicting the scene exactly as it can be viewed from my hometown of Los Baños!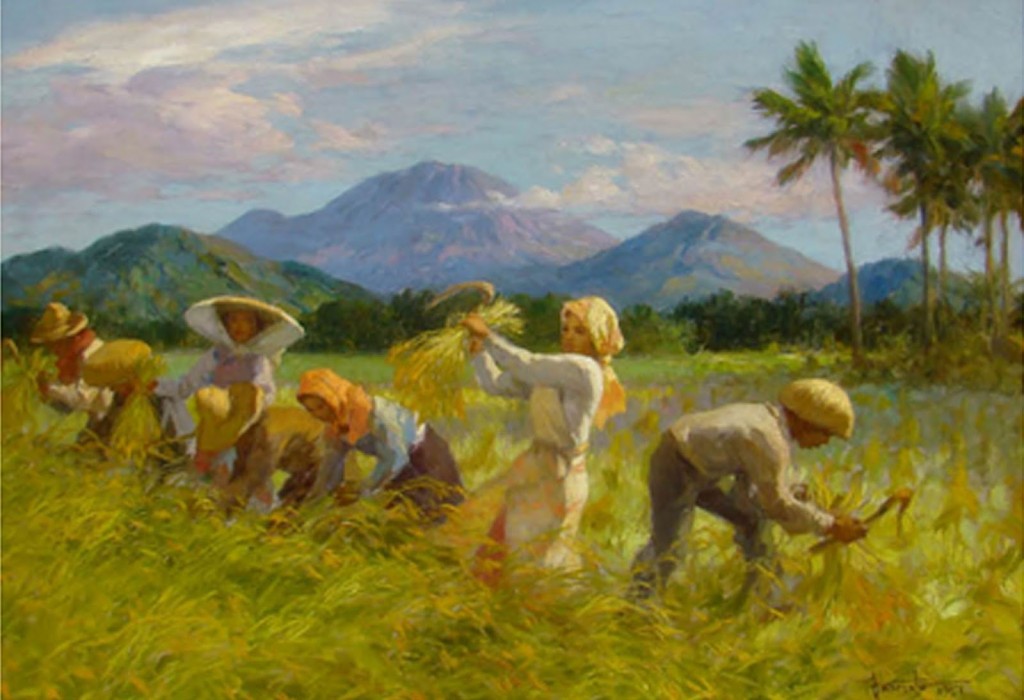 This is a more popular painting, showing the exact set of mountains. Note the similarity between the cloud formations. Today you can still see some rice fields in the area but there are also buildings and subdivisions.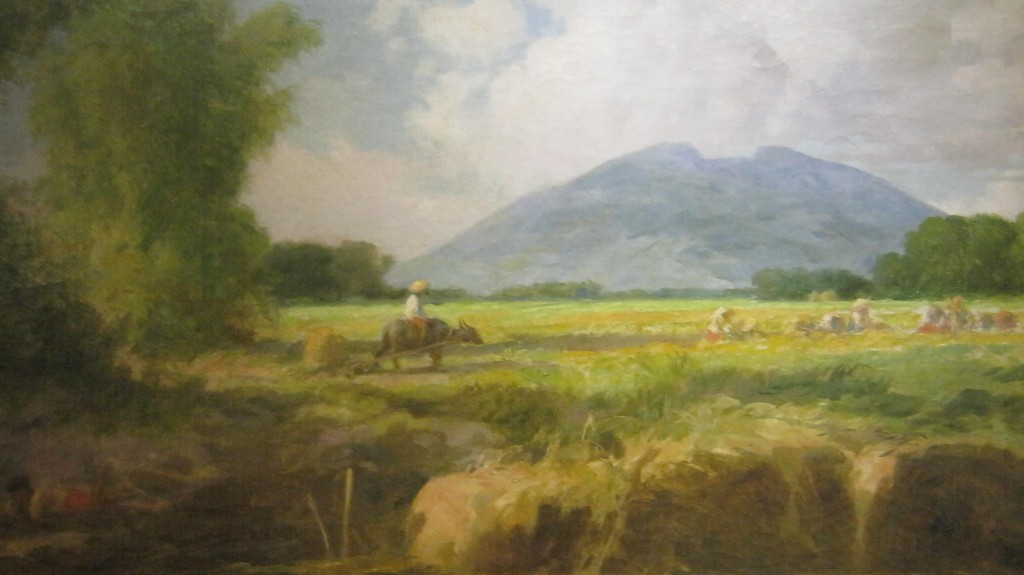 Here we have another rural scene this time in the shadow of Mt. Arayat. Based on the appearance of the mountain, it looks as if it was viewed from the Zambales side.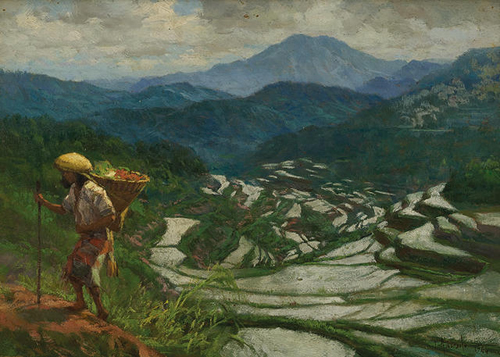 The above painting is entitled"Rice Terraces in Baguio", and I suspect that the mountain at the background is Mt. Ugo, because Mt. Ugo looks very much like that if viewed from the "City of Pines" – although it is a bit narrower. Anyway, it's good to wonder about these masterpieces!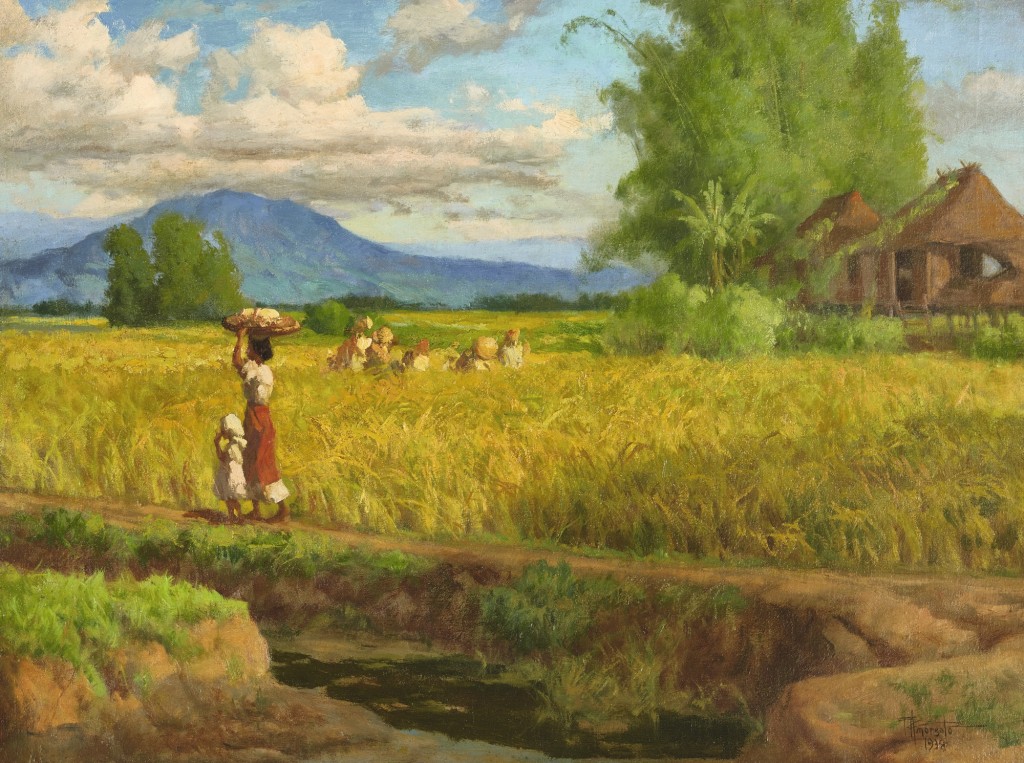 This final drawing does not look like any mountain I know – it can be Makiling as viewed from Calauan, although the mountain looks indistinct and Amorsolo would have sought to capture the outline of Mariang Makiling. Alternatively, is it Mt. Pinatubo before it erupted? Looking at Amorsolo's paintings adds a layer of meaning to his work for Filipino mountain enthusiasts. Indeed, hiking can lead us to an appreciation not only of our country, but of our country's artists.