Hiking matters #522: Kuju Volcano (九重山), Kyushu's Highest Peak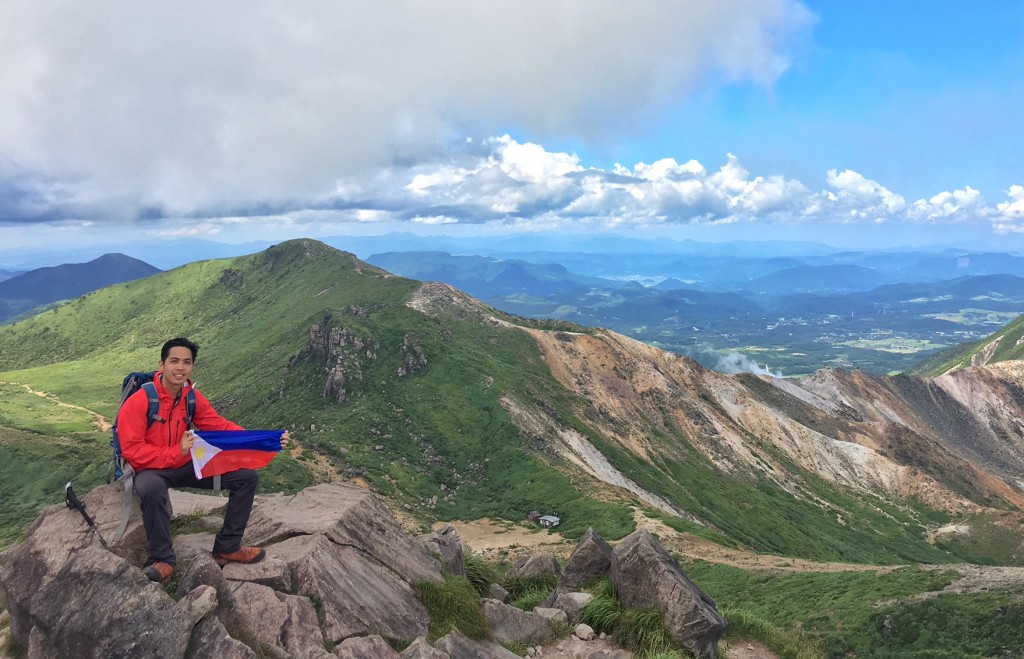 KAGOSHIMA, JAPAN – After the warmup-turned-challenge hike of Homanzan (Hiking matters #521), Jeshua and I proceeded to one of the main prizes of the hiking trip: Mt. Kuju or Kuju Volcano (九重山), the highest mountain in Kyushu Island, and my would-be 8th of the Hyakumeizan.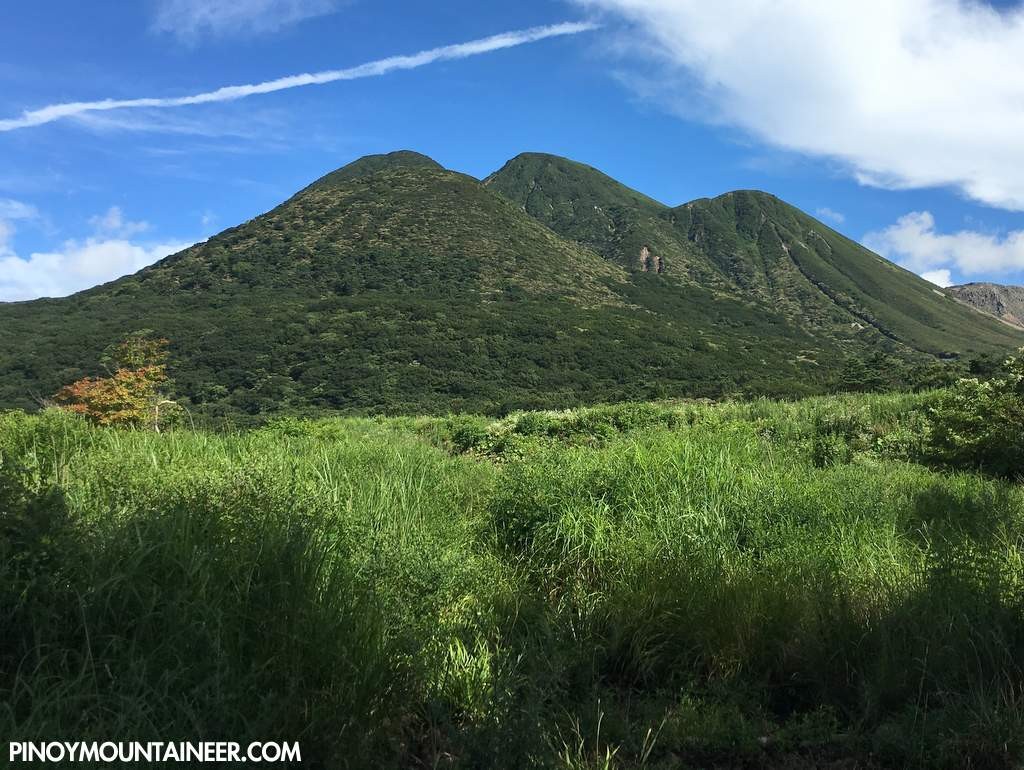 From Hakata Station we took a Yufuin-bound train to Bungonakamura Station, arriving at 0944H and then catching the 1006H bus to Kuju Volcano National Park, hoping that it would take us to the most suitable trailhead, Makinotoge. The bus, however, stopped at Chojobaru Visitor Center, which is significantly farther from the peak! Considering that we had to catch the 1530H bus back to Bungonakamura, this turned out to be a quite a problem!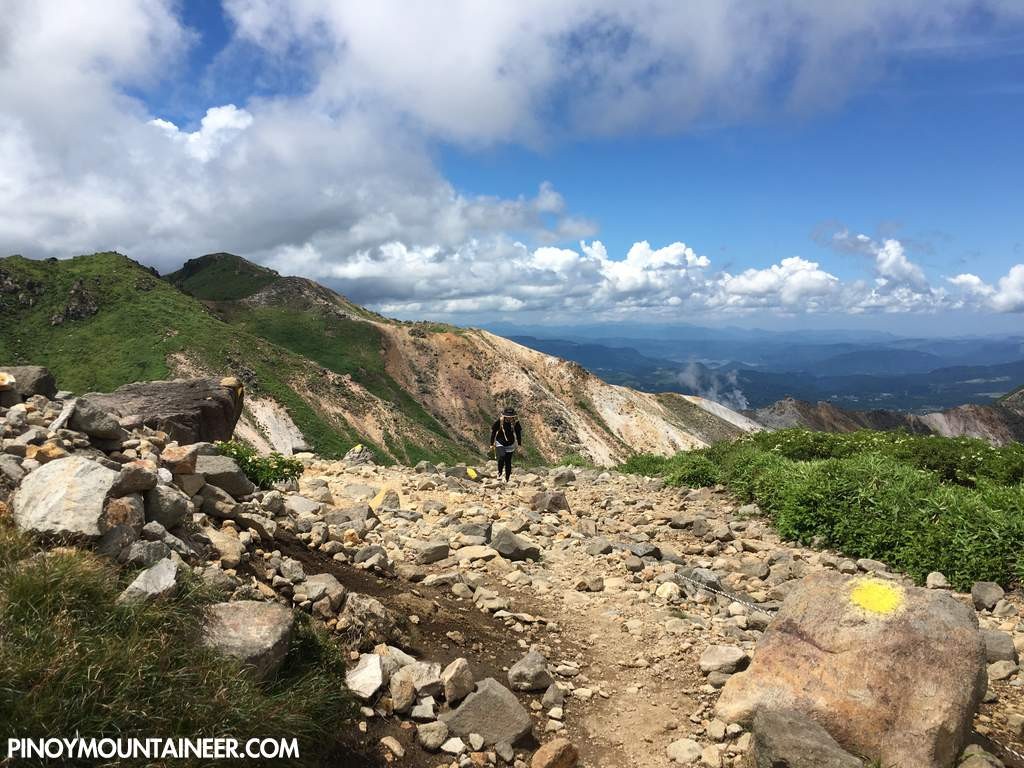 So we had no choice but to hike on a fast pace, walking first on the cement road on the direction of the Kuju mountains – later to become a rough road. The first landmark we sought to hit was Sugamori Pass, some 20 minutes from the last section of rough road – this was reminiscent of some of the cols I've seen in Switzerland.
\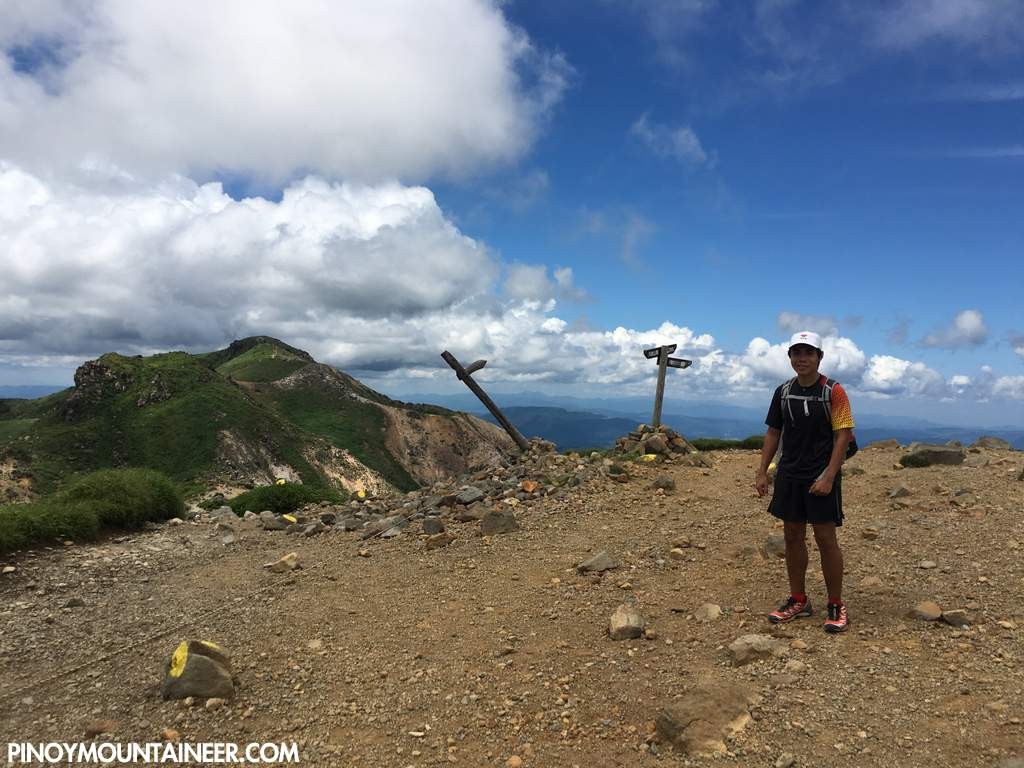 From Sugamori Pass, we descended into a volcanic plain, from which we could see one of the active craters of the volcanic mountain range. Another Kapatagan-like ascent led to a saddle connecting to various high peaks! Given our limited time we decided to just aim for Mt. Kuju proper, five meters short of the 1791-meter Nakadake which would have required at least two additional hours.
The summit was beautiful, although the hoped-for views of the other peaks of the Kuju range did not materialize. At 1300H we started descending, reaching the trailhead in time for the 1530H bus back to Bungonakamura.
HIKING IN KYUSHU (SUMMER 2016)
Hiking matters #521: Homanzan in Fukuoka
Hiking maters #522: Kuju Volcano, the highest in Kyushu
Hiking matters #523: Kirishima Volcano
Hiking matters #524: Kaimondake, the "Fuji of Kyushu"