Campsite etiquette: Eight tips for behaving properly on camp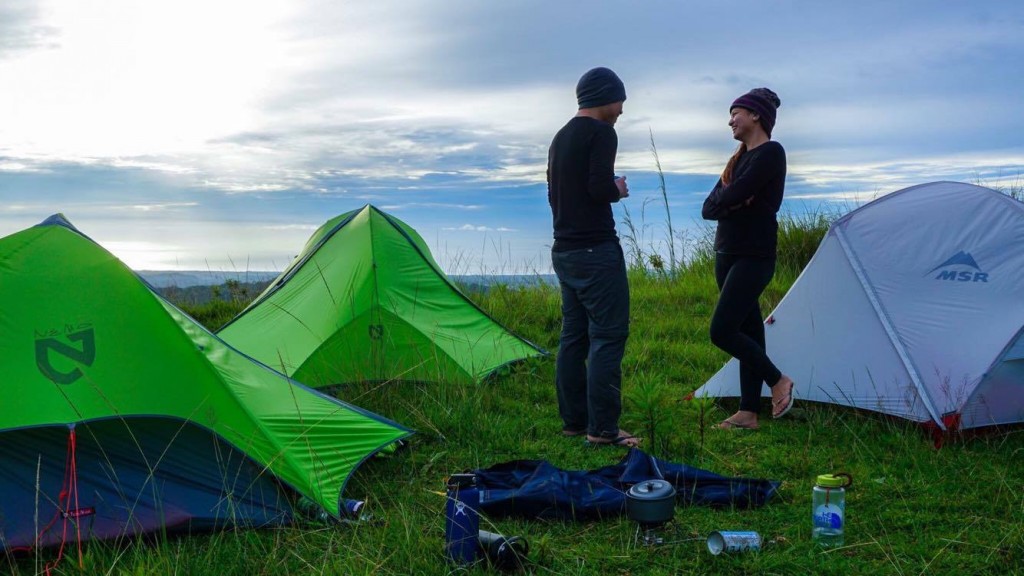 by Gideon Lasco

Ah, the cool breeze, the sky full of stars, the nocturnal music of the forest! Camping is one of the greatest rewards of going outdoors, but it can also be very unpleasant – depending on the people at camp. Every camper must follow the proper etiquette while at camp for it to be a great experience for everyone. Here are eight tips  for behaving properly on camp:
1. Give camping space to others. When you are the first to arrive at the campsite, it's natural for you to pick the best spot, but make sure that others have enough space. Occupy only what is needed, and make sure others have convenient access to the water source, the trail, and the latrines.
2. Do not walk through other's campsites. Walk around them instead. This
3. Don't just poo or pee anywhere. It's unfortunate that this still has to be mentioned, but I have seen people who simply go to the trail and do 'number 2' in the trail itself, or very near it. This is especially true in very popular campsites. Check out this guide on how to take a dump outdoors.
4. Avoid loud noises at all times, and observe silence at night. At any given time that you're on a campsite (or in the outdoors in general), it's never a good idea to be noisy. And this is especially true at night when people are trying to rest for the next day. Even if your group wants to stay up until midnight, others may want to sleep early. Learn more about "letting nature's sounds prevail" in this essay.
5. Be helpful. Be of assistance to your fellow hikers – if they forget a can of butane, you can save their necks by graciously offering a spare one. The golden rule is also the rule of the jungle.
6. Be friendly, but respect others' privacy. By all means be friendly to others campers – invite them to join your socials – but others may also want their own private time that you should also respect. Also, don't pressure anyone to drink alcohol.
7. Be nice to the guides too Guides are really appreciate of hikers who make them feel part of the team. Include them in your meals and your socials, and they will be more motivated to be nice to your group as well. Check out "Hiking advice: A guide to guides" for more information.
8. Don't forget to practice Leave No Trace principles. Actually, it is camping that poses the most impact in hiking activities. You can minimize this by making sure you pick up your garbage, that you're not cutting trees or damaging the plants just for your to camp, and that you're avoiding possible fire hazards – among others. Check out this post for the Leave no Trace principles.