Hiking matters #515: Mt. Yufu (由布岳) in Oita – Kyushu, Japan

FUKUOKA, JAPAN – Three months after our very successful Kyushu summer hiking trip, we are back in Japan's southernmost main island, this time to see its mountains in autumn. Just three hours away from Manila by plane, Kyushu has become my ideal launching pad for my Japan hiking goals, and the island itself still offers a number of exciting prospects, including the three remaining Hyakumeizan I haven't done here: Mt. Sobo, Mt. Aso, and Miyanoura-dake in Yakushima island.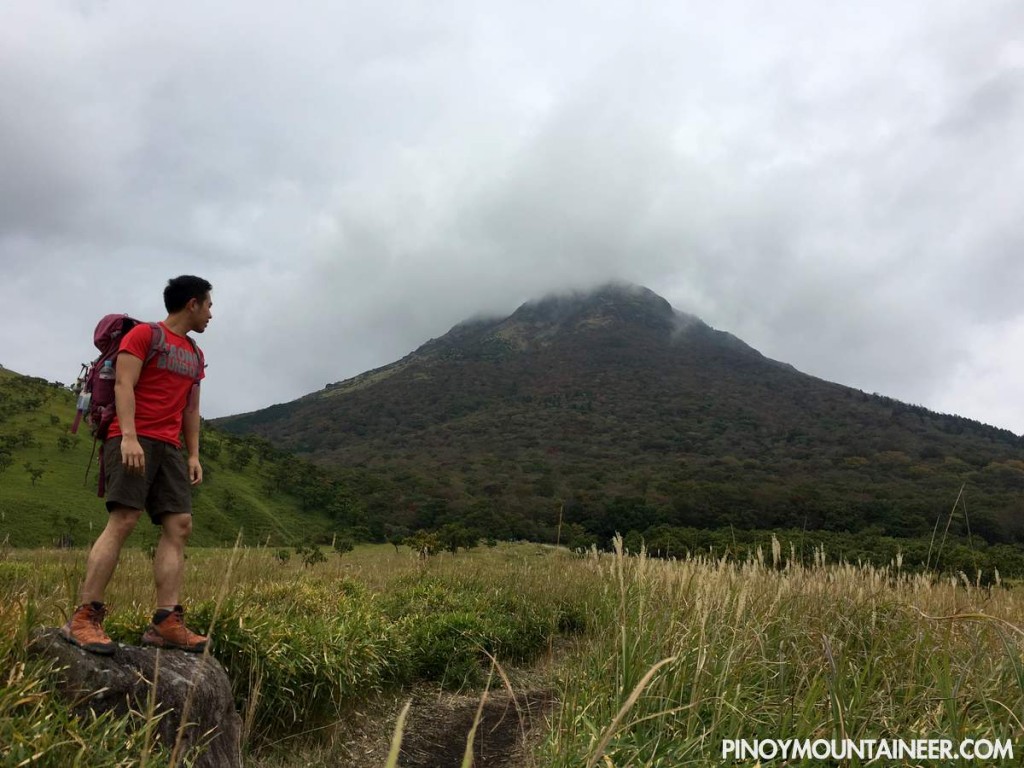 In any case, I had to limit myself to mountains that are more accessible to Fukuoka, and so for my first hike I went for Mt. Yufu (Yufudake; 由布岳) in Oita Prefecture in the island's northeast. At 1583 MASL a volcano like Kuju and Aso, it offered a worthy dayhike in the order of Mt. Cristobal or Mt. Arayat, and I hoped for some fall colors.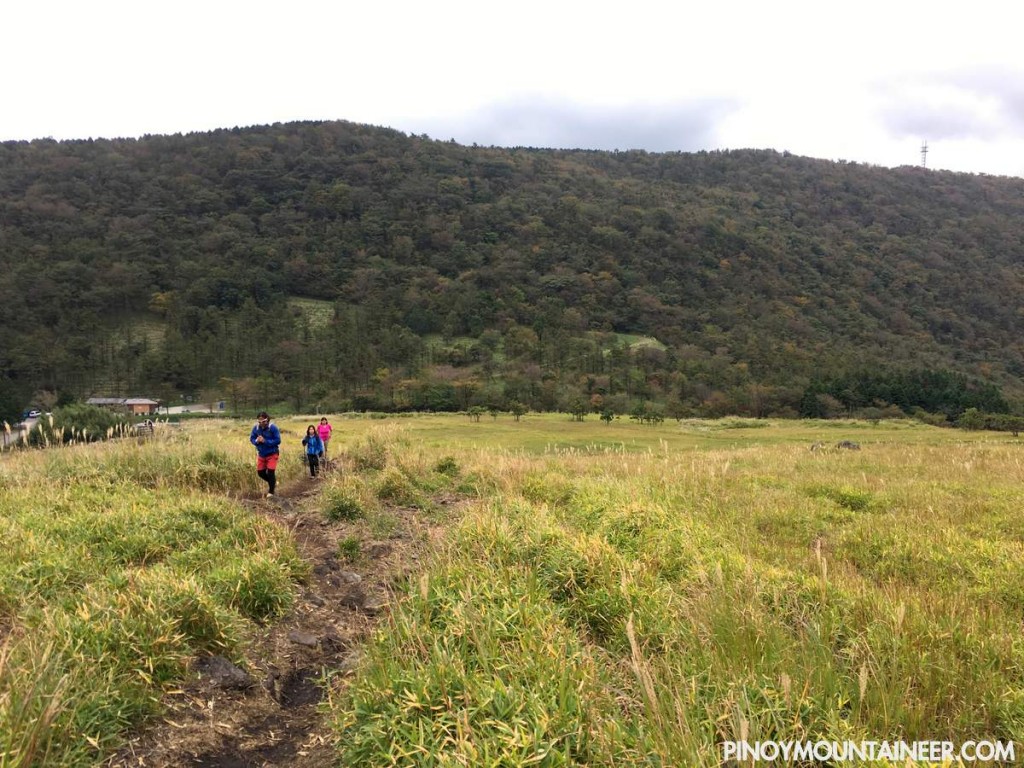 From Fukuoka's Hakata Station, we took a train to the town of Yufuin at the foot of Mt. Yufu, and from there we took a bus (360 JPY) to the trailhead. After a short section of grassland slope that offered a spectacular view of the mountain, we entered a forest and proceeded on a switchback-intensive trail that meandered through it. True to our hopes, the fall colors had began to show, although not yet at their zenith.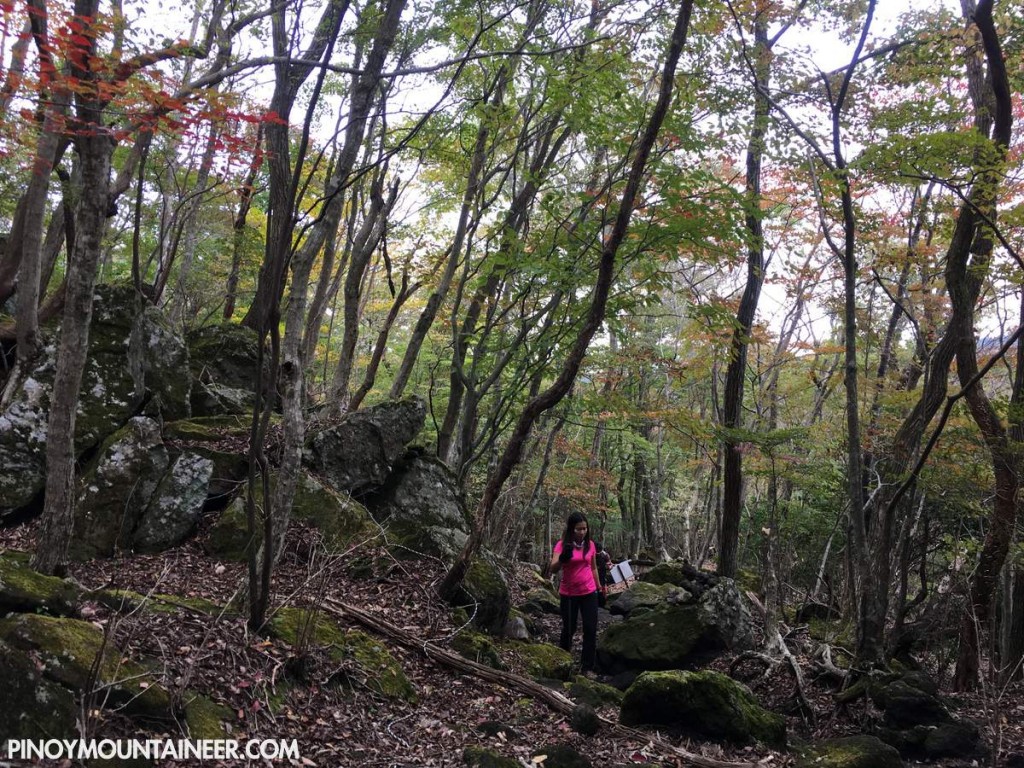 Past the forest, the switchbacks continued through a more open terrain, grassy and somewhat rocky, as is typical of many volcanoes (think Mt. Apo past the Boulders). Eventually, we reached a saddle where we had to choose between the more precarious, and slightly higher West Peak (left), and the easier East peak (right). Needless to say we chose the former!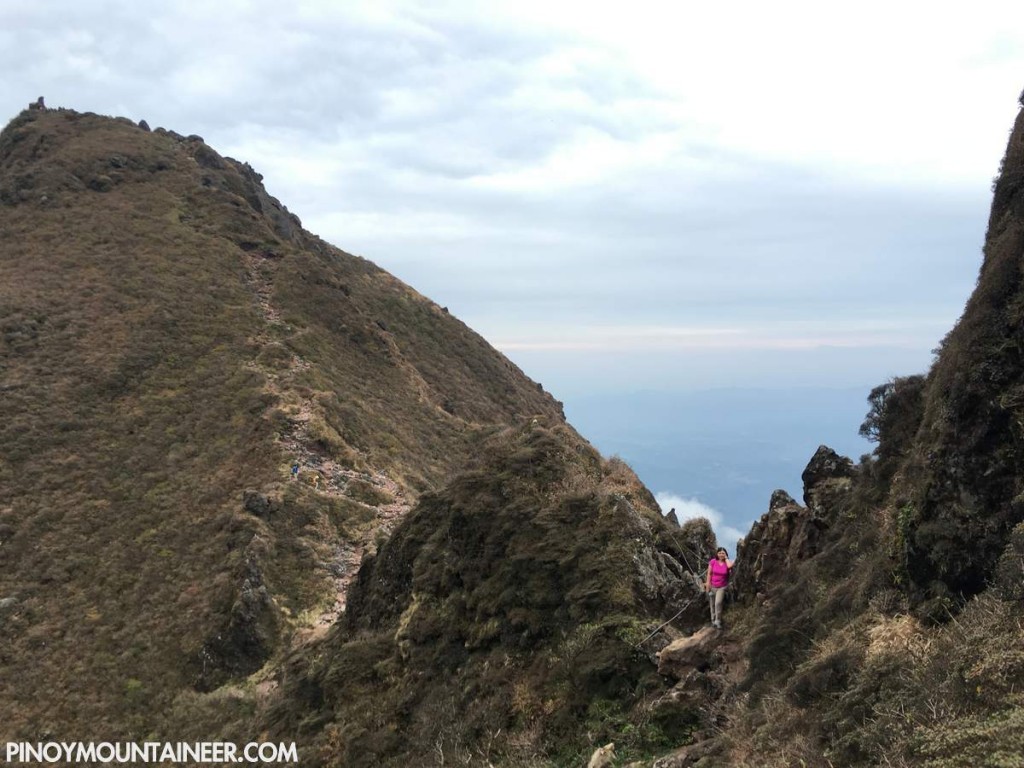 It was indeed steep, but metal chains provided support in the more precarious parts. It took around 15-20 minutes to reach the very summit, which offered scenic views of the surrounding mountains and towns.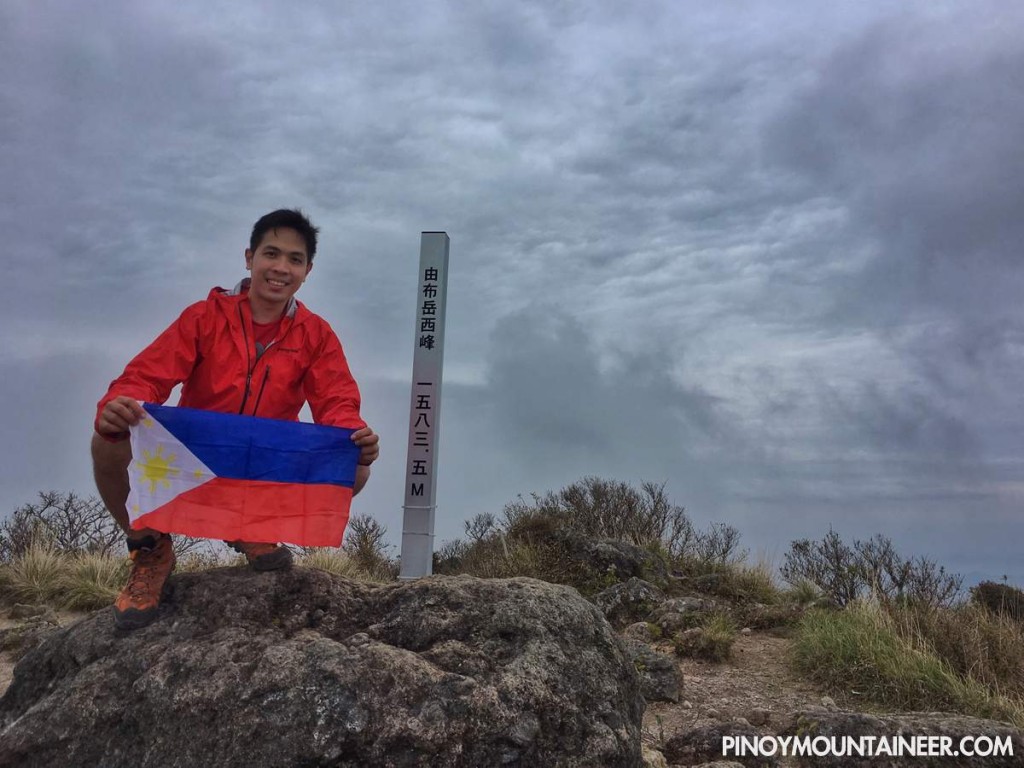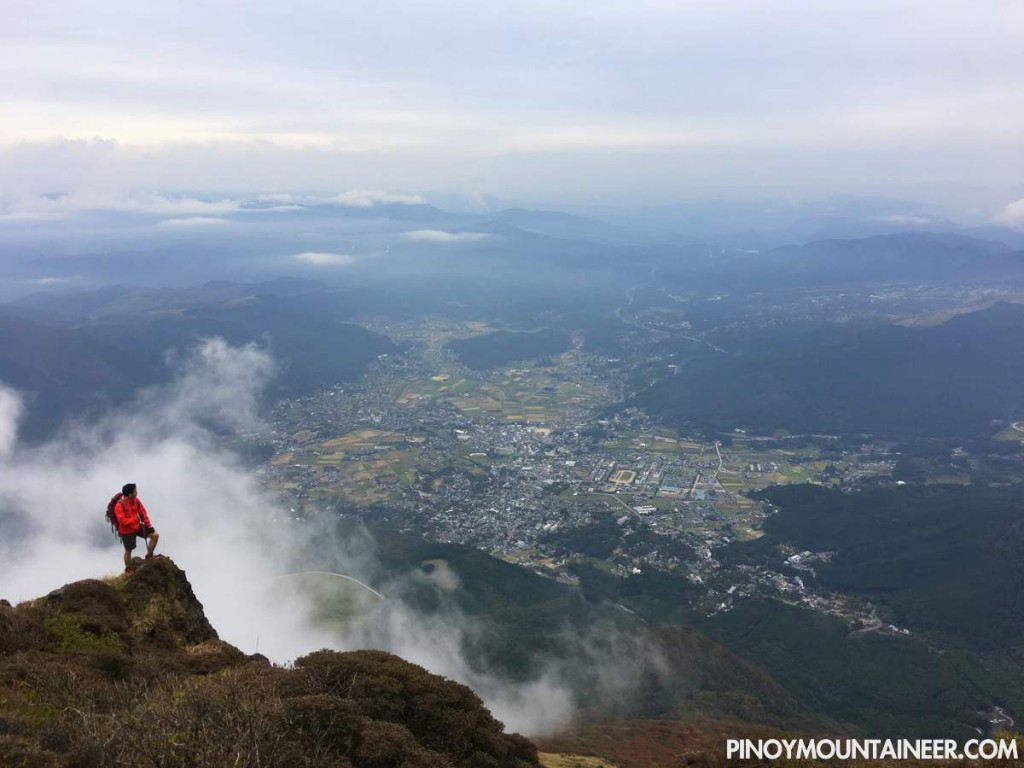 Mindful of the need to return to Fukuoka on the same day, we headed back the same way, missing out on the East Peak – but still returning via the special Yufuin no Mori train very happy with the day's walk.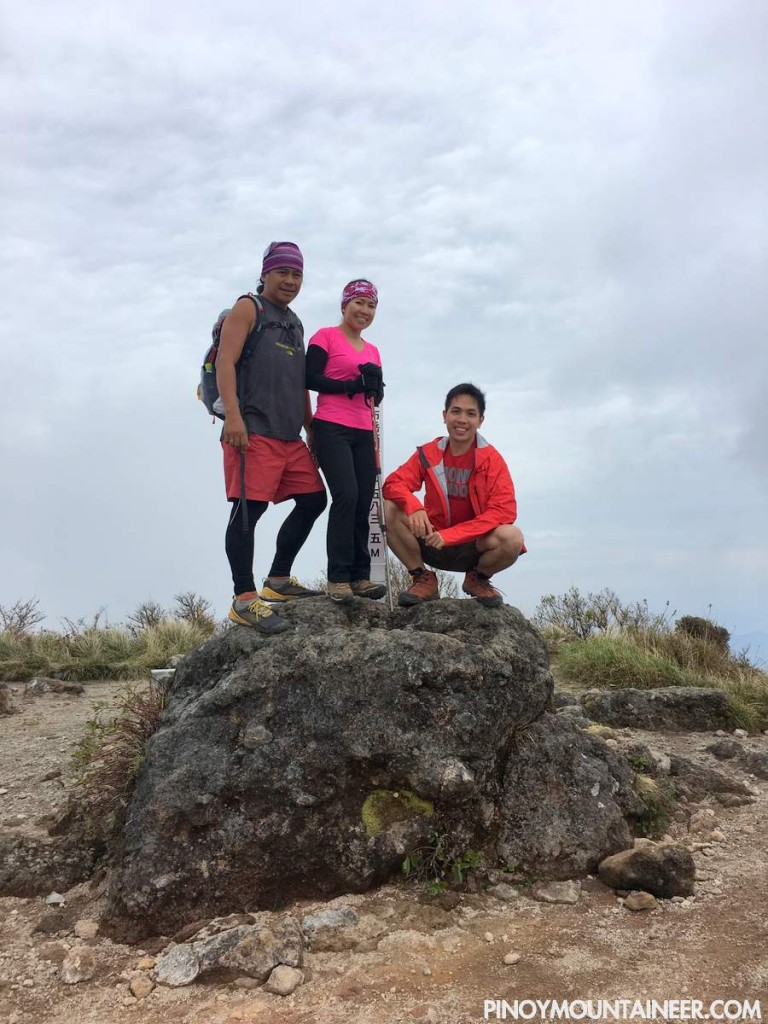 AUTUMN HIKES IN KYUSHU (2016)