Hiking matters #564: Mt. Tateyama (立山) traverse to Mt. Tsurugi-dake (剱岳) Day 2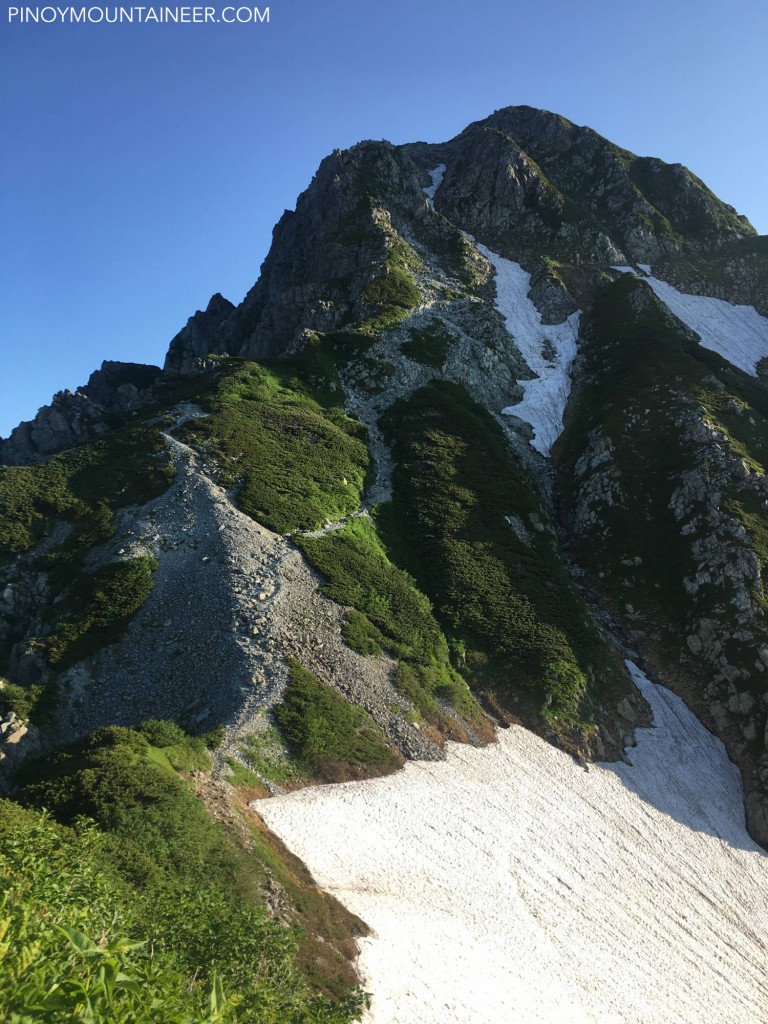 Continued from Hiking matters #563: The following day, Jeshua and I continued to do the ascent of Mt. Tsurugi – and it was intense! Even from our mountain hut, Kensanzo, one can see how precarious and steep the entire trail is. Tsurugi means 'sword' it literally looked like climbing the blade of a katana! No wonder the hike is regarded by some as Japan's most difficult – if not the most perilous!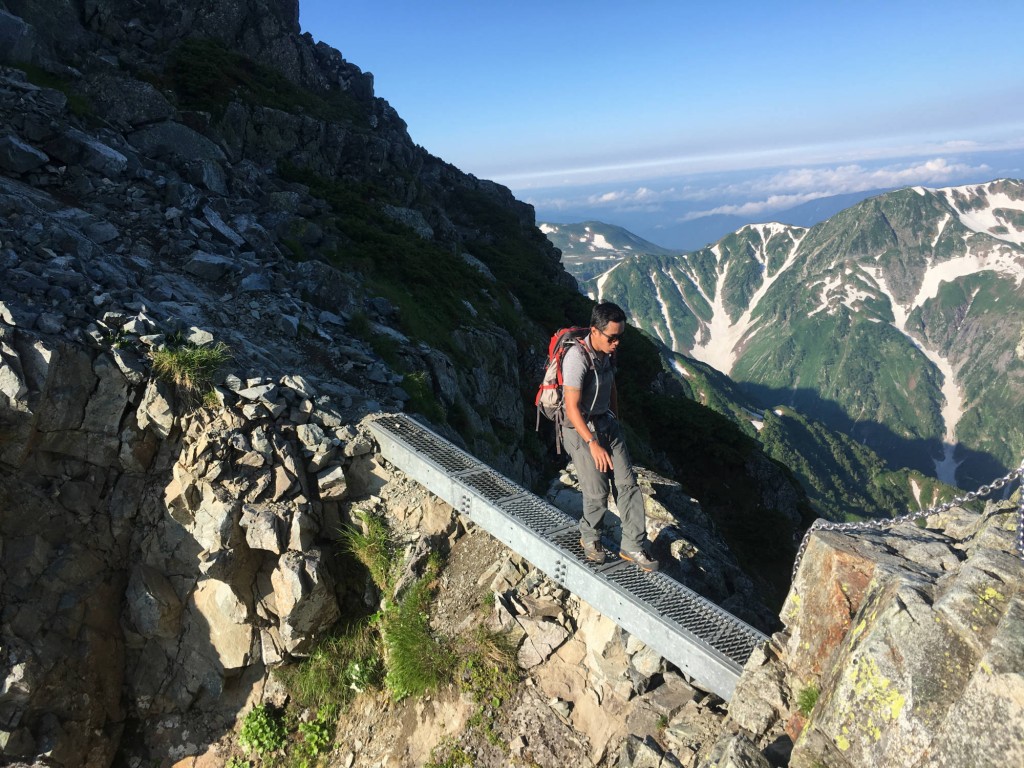 All the stories just got us more excited, and we lost no time in hiking, facing the technical sections – steel bridges, ladders, and chains – with a great boost of pent-up adrenaline. It is hard to capture the moment but one blogger said it best: "Rest assured that you will be given plenty of opportunities to fall off the mountain and plummet to your death."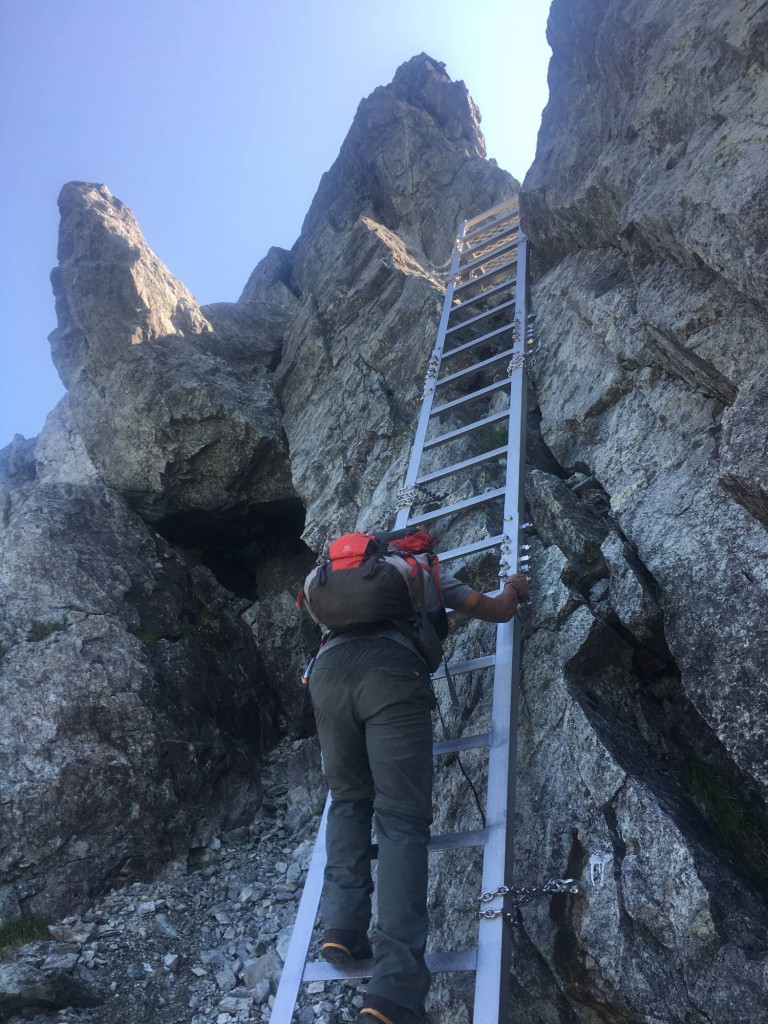 Rock climbing experience and steady hands were essential in the ascent, but great weather was on our side, and so was the fact the main climbing season hadn't started yet. Thus there was little interference was we took on the most challenging portions of the climb.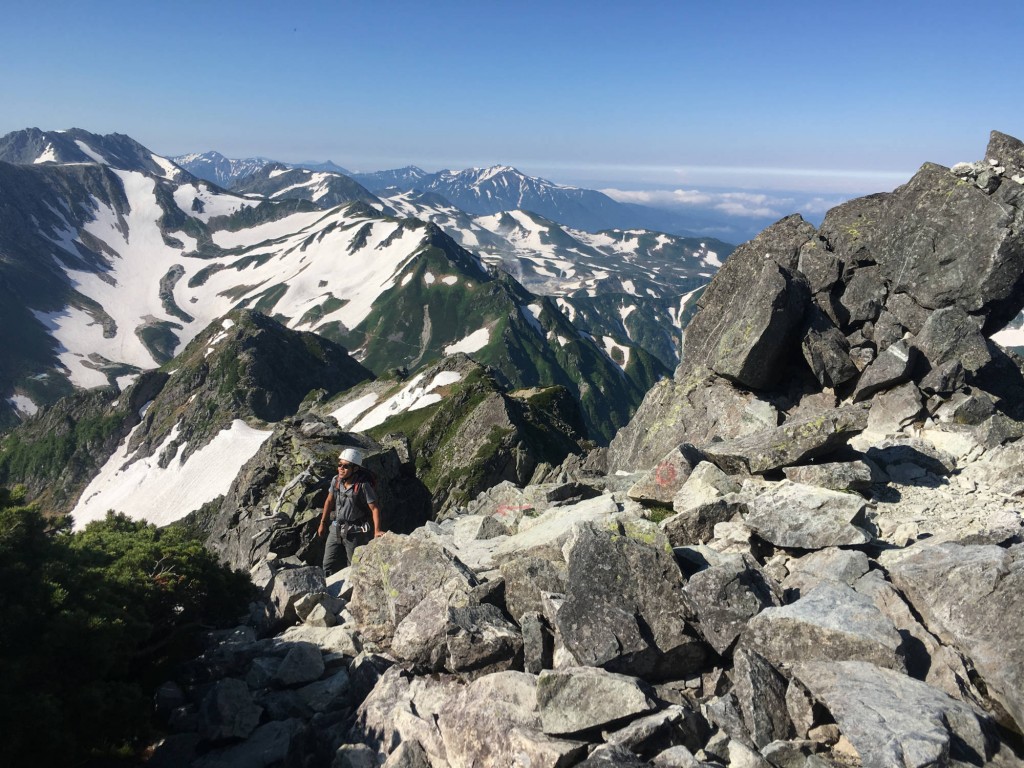 After three hours, we reached the summit. It was pure beauty, with the entire stretch of Japan's Northern Alps in view, many of which remained snowcapped. Mt. Tsurugi became my 14th Hyakumeizan and I knew that the journey to the 100th remains very long – but seeing the panorama of peaks before us convinced me that it was a dream worth pursuing.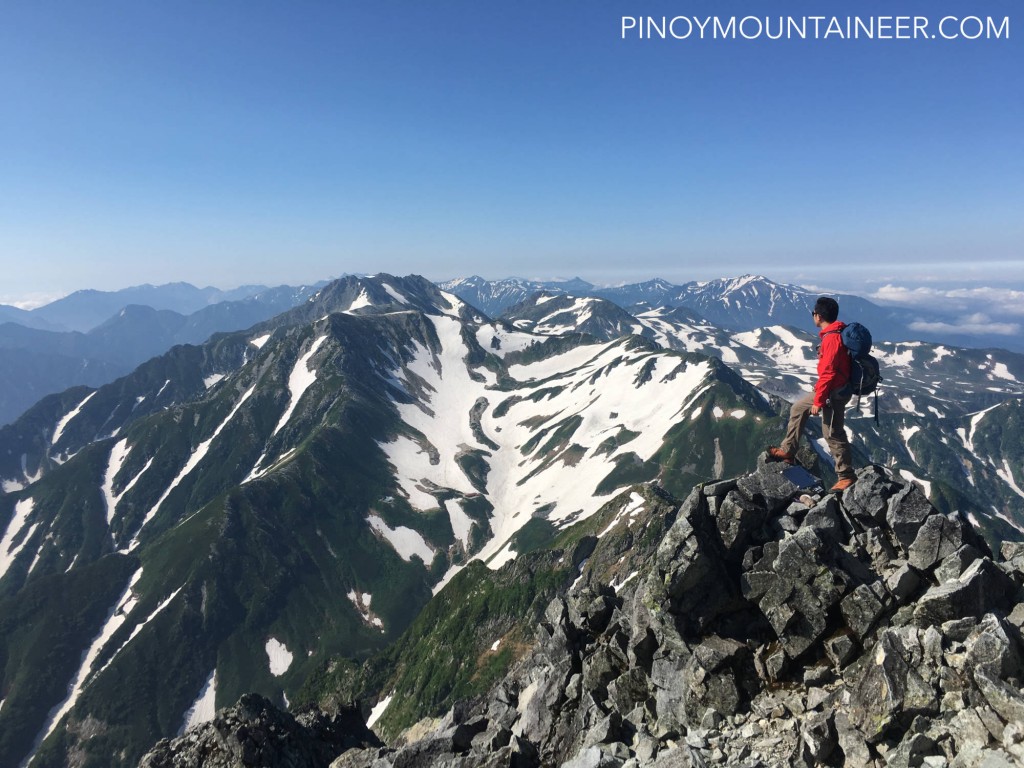 Of course, past the summit we still had to descend, and we did so carefully, mindful of Tsurugi's notoriety as one of Japan's deadliest mountains. The good thing is that many sections have separate ascending and descending trails, to reduce trail traffic and to boost safety. We enjoyed the variety offered by these different trails.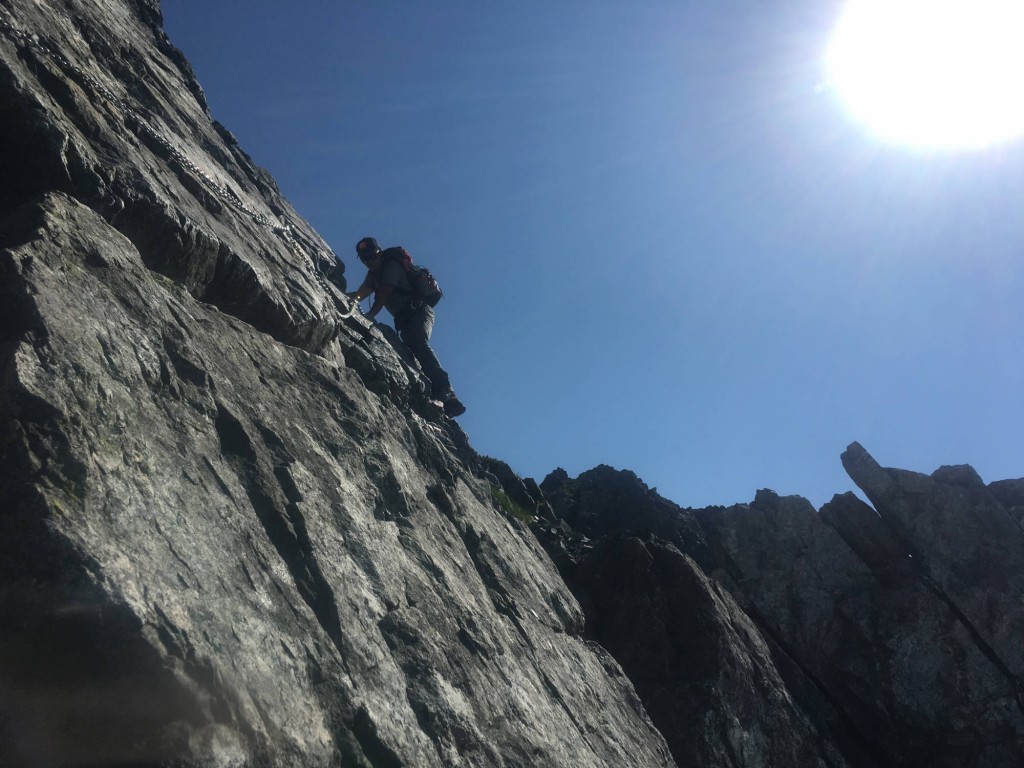 Still, even after reaching Kensanzo we had a long way to go to Murodo – and march on we did for the better part of the day. By 1600H we were back in our hut and I had another dip at the onsen as a delightful reward for one of my best hikes ever in Japan. Thank you to Chris and his wife for organizing the logistics and to Jeshua for accompanying me in our continuing Hyakumeizan quest!