Hiking matters #711: Four Peaks Hike (Furmanov Peak to Shymbulak Peak) in Kazakhstan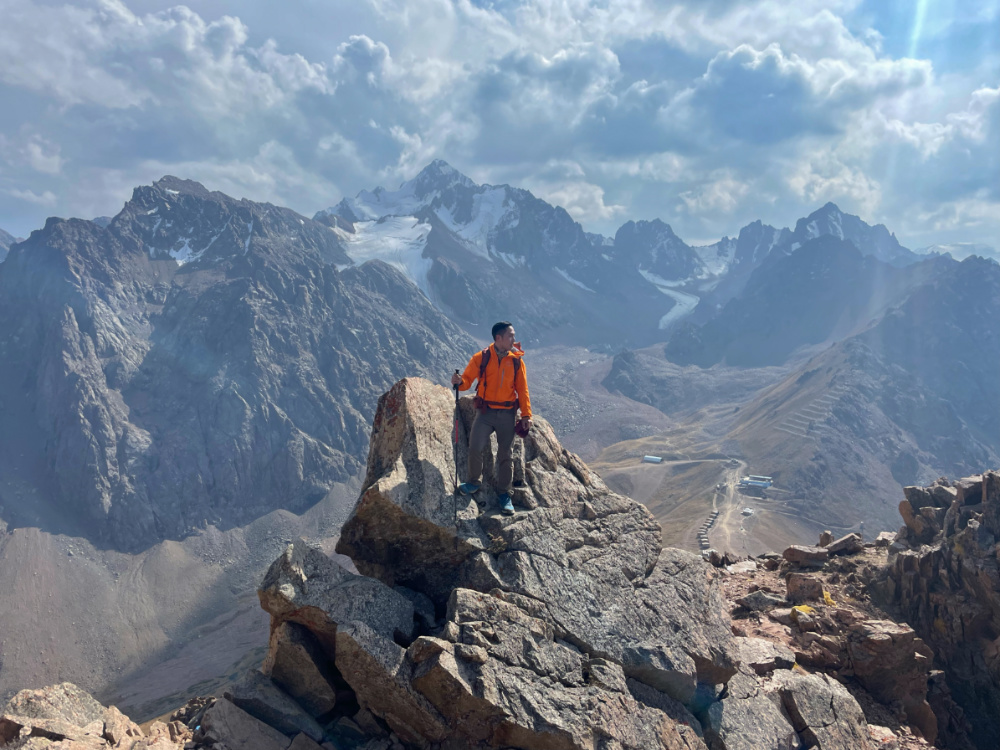 ALMATY, KAZAKHSTAN – After all the hikes I've done in the past few weeks, I think I deserve to rest but I also don't want to miss the opportunity to climb in a new country, which is why when I arrived in Almaty, Kazakhstan, I lost no time in researching what mountains I can do here. Fortunately, I saw one highly-recommended hike – one that I could easily do on my own: the 'Four Peaks Trail' or the Small Almaty Round-the-World., which basically involves going to Medeu sports complex (easily reachable by public bus 112 or Yandex taxi from Almaty) then climbing four peaks: Furmanov Peak (3053m) , Panorama Peak (3260m), Bashut Peak (3355m), and finally Shymbulak Peak (3450m) before heading down to Shymbulak via the cable car station in Talgar Pass.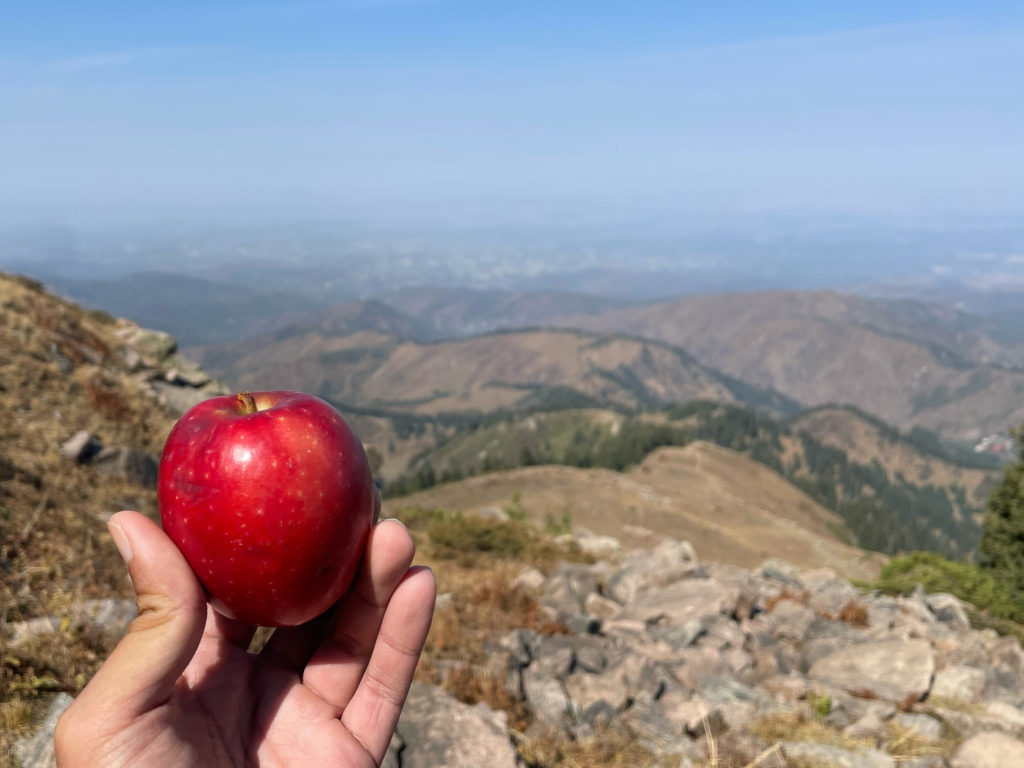 Given that Medeu is at just over 1600 MASL, this hike – although well-marked and well-maintained – will still require some considerable effort if one is hoping to comfortably manage it within a day. Thankfully, despite my relatively late start (0819H), I managed to pick up my pace and was averaging 400 meters altitude gain per hour, reaching the famous swing just a bit over 2 hours later; by then, the views of Almaty's skyline including the distinctive, 371-meter Almaty Tower, were visible.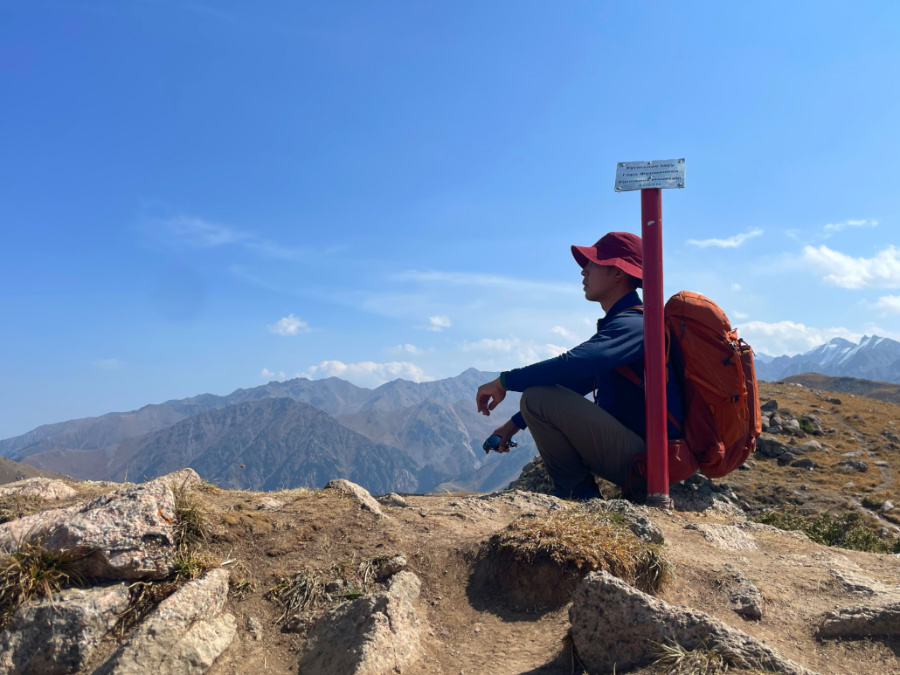 By 1154H I had reached the first peak – Furmanov Peak, followed by Panorama Peak at 1245H and Bashut Peak at 1325H.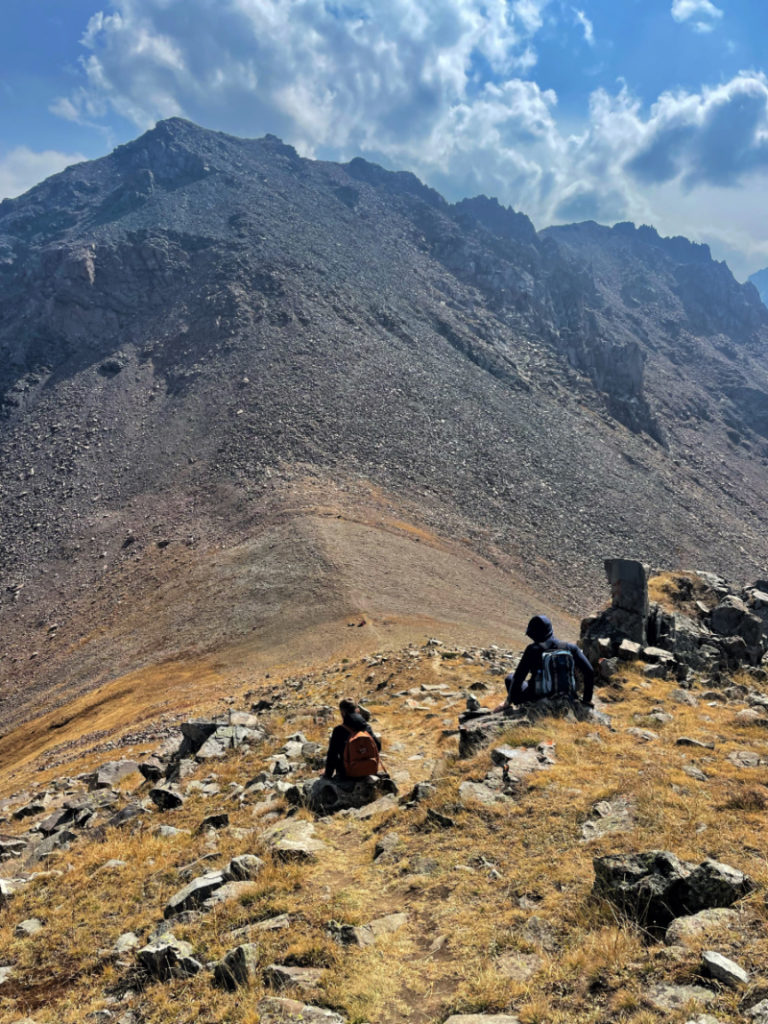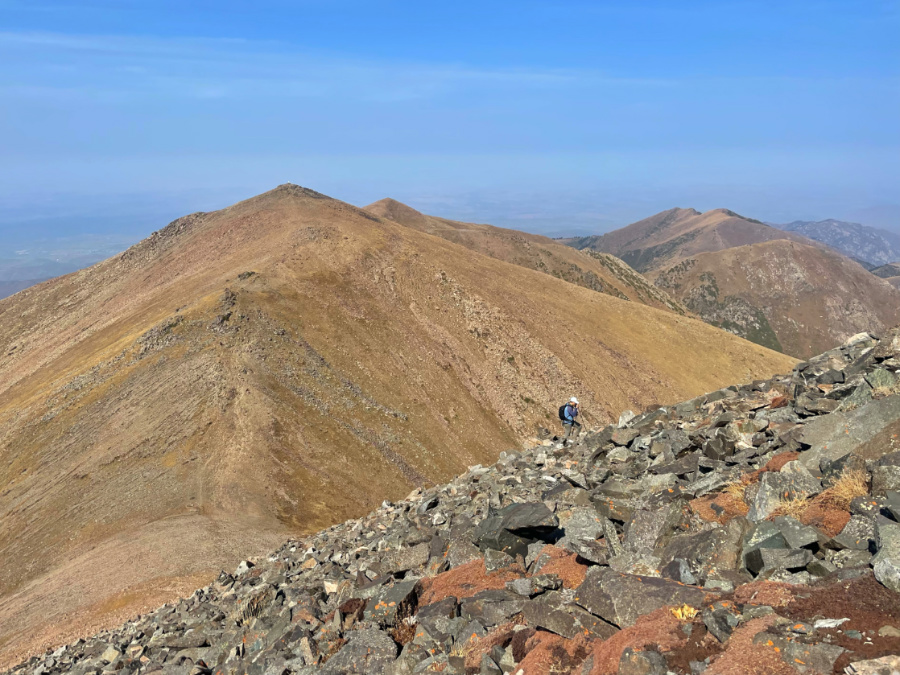 The crux, however, was the final scramble – up some scree slopes – to reach Shymbulak Peak, which I attained by 1430H, or a little over 6 hours of trekking, gaining over 1700 meters in the process. With a view of the snowcapped Western Tien Shan Mountains, it was very lovely to be there, and I'm glad I decided to do all of the four peaks.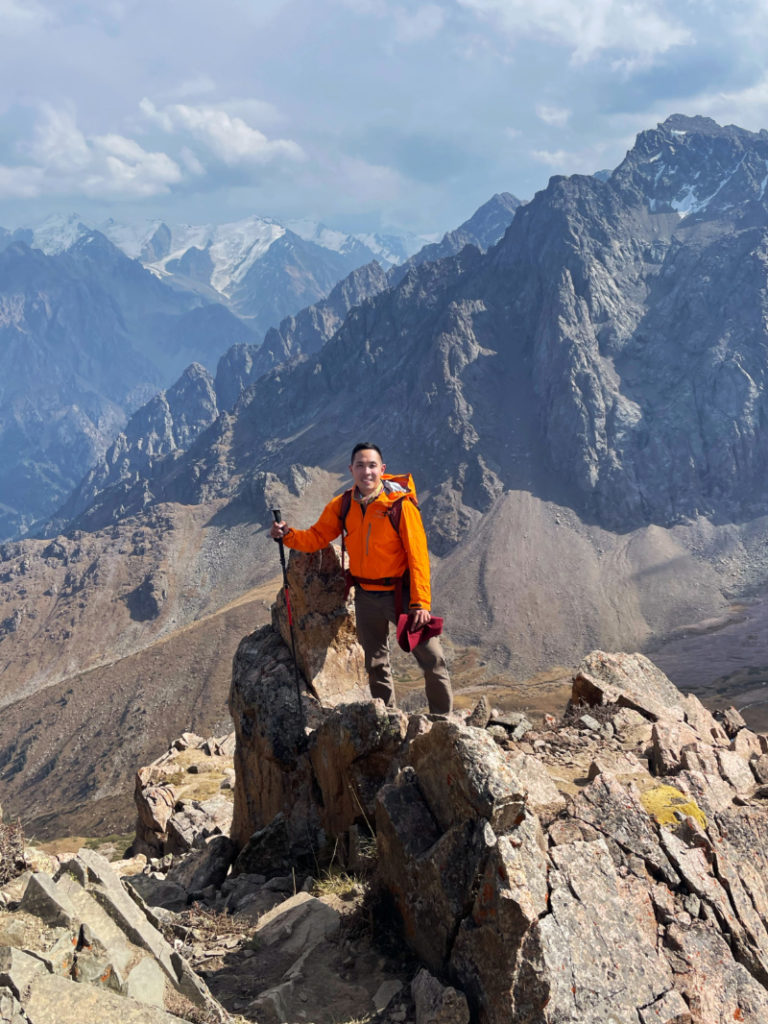 From Shymbulak Peak, the descent to the cable car station at Talgar Pass still took some 40 minutes, and I ended the trek at 1516, after almost 7 hours since I started. What a challenging but very convenient and rewarding dayhike – especially considering the convenience of going there from Almaty!