Antarctic Christmas: Carina Dayondon safely back from Vinson Massif basecamp!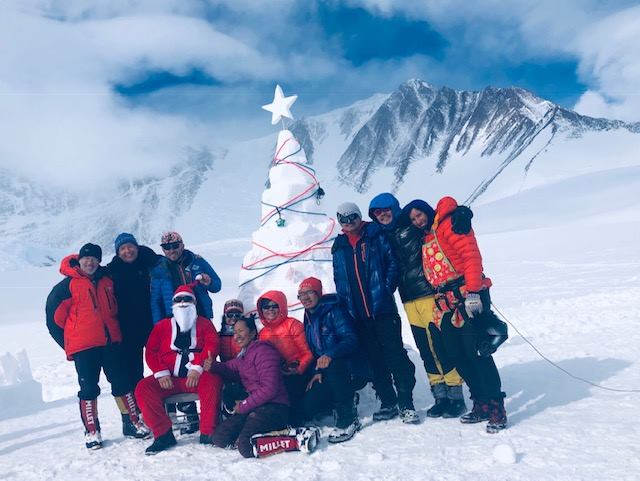 Newly-minted Seven Summiteer Carina Dayondon told Pinoy Mountaineer that she is back in Punta Arenas, Chile (en route to Manila) after her successful ascent of Vinson Massif, Antarctica. "We were trapped for 10 days at the basecamp," she disclosed, speaking of inclement weather that  almost doubling what was intended to be a 12-day expedition. "If you add the two days that we were trapped in Union Glacier…it's two weeks…Walang palitan ng damit!"
Fortunately, the expedition itself was "really wonderful, considering that we were in the extreme conditions of Antarctica.,.. the service [of Antarctic Logistics and Expeditions] was superb". She adds that the "climb was not really easy…it's like a mini-Denali".
Carina's account is corroborated by other mountaineers who have reported on the extreme weather in the basecamp. Alex Silva, for instance, reports that "for about a week now, several teams have been stuck in base camp at the foot of the 4,852m high (15,918ft) Mount Vinson, the highest mountain of the continent. A severe storm with wind speeds of around 100 kilometers (62 miles) per hour and heavy snowfall have been preventing aircrafts from taking off or landing there for days."