Carina Dayondon successfully ascends Vinson Massif in Antarctica, completes Seven Summits!
Filipina mountaineer Carina Dayondon has just reported a successful ascent of Vinson Massif (Mt. Vinson), the highest mountain in Antarctica, thereby completed the Seven Summits (Bass List): only the second Filipino (after Romi Garduce) and first Filipina to accomplish the feat! Adventurer Fung Yu was one of the first to receive the message, saying on a Facebook post: "Just received a satellite phone call from Carina. She had successfully summitted Mt. Vinson in Antarctica, her last of the 7 Summits on December 16…She is now back at the Antarctic base camp awaiting better weather to fly back to Punta Arenas, Chile in 5 days' time."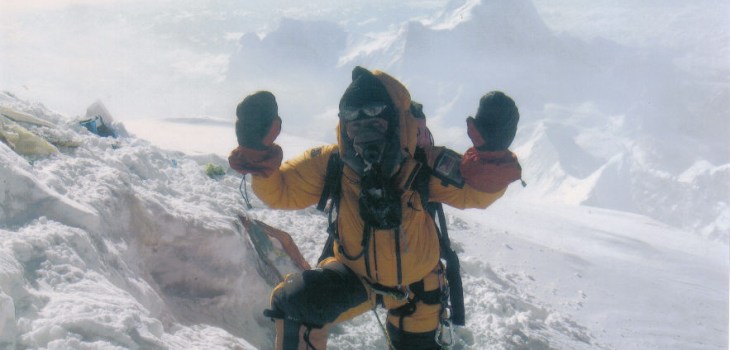 This is not the first time Carina Dayondon has broken ground in Philippine mountaineering. In 2007, she was part of the "Kaya ng Pinoy" Expedition up Mt. Everest, becoming one of the first three Filipinas to reach the world's highest peak, and even making a traverse of the mountain – an unusual feat even among mountaineers. She has also taken part of the Voyage of the Balangay that celebrated Filipino maritime culture.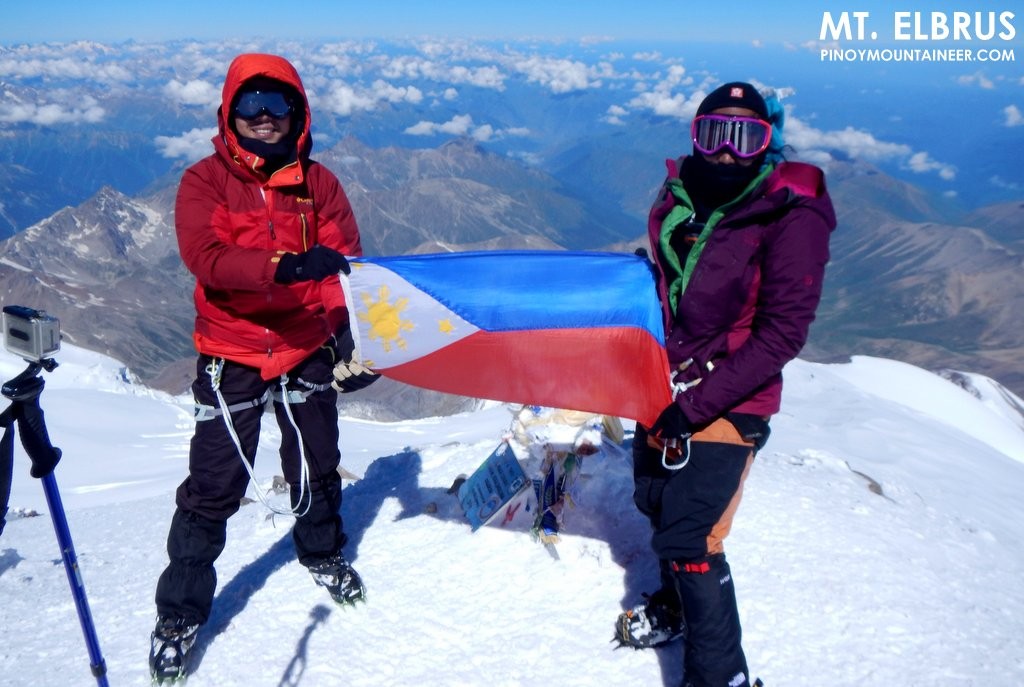 She has long dreamt of the Seven Summits, but her bid was renewed in 2013 when she climbed Mt. Elbrus as part of the Pinoy Mountaineer Expedition  (see Hiking matters #360). Despite an unsuccessful attempt to climb Aconcagua in the 2016-2017 season, she was undeterred and went back to the mountain the following year, becoming only the third Filipino to climb South America's highest peak (after Romi Garduce and Mon Dysanco). "I'm doing this to show the country that even a simple girl like me can reach her dreams," she once told Pinoy Mountaineer after reaching the summit of Aconcagua earlier this year. "Kung nakaya ko, kaya nyo rin!"
The rest, as they say, is history – but we know enough of Carina to confidently say that surely her adventures will continue.
Carina Dayondon's journey to the 7 Summits 
2006 – Denali (6190m), North America
2007 – Everest (8850m), Asia
2013 – Elbrus (5642m), Europe
2014 – Mount Kosciuszko (2,228 metres), Australia
2015 – Mt Kilimanjaro (5895m), Africa
2018 – Mt. Aconcagua (6962m), South America
2018 – Vinson Massif (4892m), Antarctica