Mobile phones, two-way radios: an overview
"Communication": part 2 of 'gears + gadgets' series
by Gideon Lasco
BACKGROUND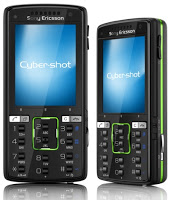 With the advent of modern technology, the old Scouting skills such as the use of Morse code, smoke signals, etc have become less important. Although each hiker must still have a whistle with him in cases of emergencies (three long blasts is an accepted rescue sign), cellphones are now the mainstay of communication. Its utility have been boosted by extensive cellsite coverage. As of March 2008, I can fairly estimate that there is cellphone signal >50% of hiking time, and most summits have cellphone signal too. It is thus the standard of choice in terms of communicating with the 'outside world'. That includes the locals at the jumpoff: it is advised that when climbing, make sure you know a local cell number to contact in case of emergency.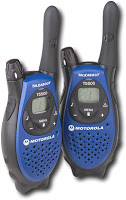 Meanwhile, there is also a need for internal (within the group) communication, especially for large, multi-team ascents. Alhough this is not required and is only occasionally practiced, the use of two-way radios can actually enable teams to cover wider distances, enabling the lead pack for example to go beyond hearing/shouting range of the next team. Several people can use the same radio channel at a time, enabling teams to communicate with each other effectively.
FREQUENTLY-ASKED QUESTIONS
1. So, what should I bring?
Basic communication tools include a cellphone and a whistle. Of course, make sure you have enough load and battery.
2. What cellphone is best suited for the outdoors?
Waterproof cellphones have an obvious advantage, although by simply protecting any cellphone with plastic or any waterproof material, the same end is achieved. I personally use the Sony Ericsson K850i, which its long battery time, powerful flashlight, alarm, 5.0 megapixel digital camera — it is perfect! Other climbers I know use their very old phones so that it's okay if it gets wrecked or lost. If you can bring extra batteries, better. Take note also that there might be opportunities to charge your phone so you may also bring your charger. The most advanced cellphones also now have GPS which, as mentioned in the previous article, is very useful as well.
3. I'm a foreign traveller. Can I use my cellphone?
Yes, the Philippines uses 0900, 1800, and 1900 GSM and if your cellphone is compatible, you just have to buy a SIM card (less than 100 pesos)
4. Is there signal in the mountains? Globe or Smart?
Yes, there's signal even in the mountains – most of the time. For major climbs, you can expect cellphone signal 50-100% of the time, though it is important to remember that the sloped configuration of the mountains, as well as sheer distance from the nearest tower, can make "dark spots" in the trail. In general, most jumpoffs and summits have cellphone signal. In general also, where there is signal from one provider (i.e. Globe), there'd also be signal from the other (i.e. Smart). It depends on each place which is stronger. Whenever there is available data, PinoyMountaineer describes presence and strength of cellphone signal.
5. How wide is the range of a two-way radio?
It depends on the unit. Usually 3-10 kilometers within line of sight.
6. Will other two-way radios intercept our conversation?
If they are on the same channel, yes. Each group must agree on a particular channel.
7. What are the disadvantages of a two-way radio?
Most units require 4 AAA batteries which is quite budget-demanding, even if you buy rechargeable ones.
8. I need to check emails every so often. Is there internet access at the peak?
If you have cellphone signal, then you can also have 3G or at least GPRS-based internet access.
9. I have a lot of money to spare. What other communication gadgets can I buy?
Satelite phones will have signal everywhere you go. They function like normal cellular phones, only bigger, and the rates are higher (P15.00/minute). In the Philippines, SMARTLink offers satelite phone services.