Hiking matters #277: The enchanting fauna of Mount Bulusan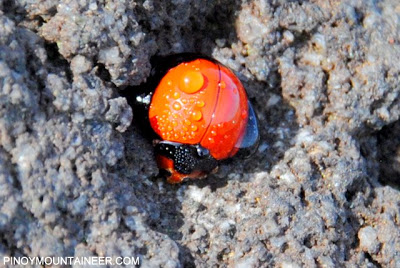 As a counterpoint to the volcanic wonders that comprised the highlight of our Mt. Bulusan hike (see Hiking matters #275-276), I was also awed by the biodiversity of the Natural Park, which was evidenced by the plethora of wildlife that we saw during our climb.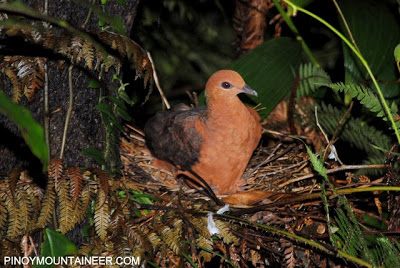 On the way up from , we saw a Philippine cuckoo dove (Macropygia tenuirostris) on its nest; its proximity to the trail a good sign of how pristine and well-maintained the mountain is — I do believe that the wildlife benefited a lot from the closure of the mountain.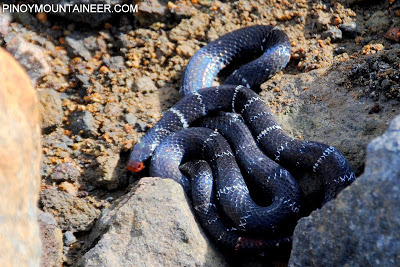 We were mesmerized by the beauty of the crater summit, but it was not just the crater and the rock formations that surprised us; it was also the sudden appearance of a Philippine coral snake (Hernibungarus calligaster). With all the equally fascinating insects littering the rocks, it was easy to see where it gets its food!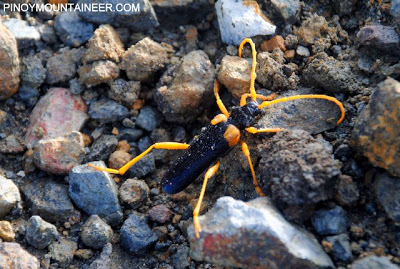 Can you identify the insects in the photos? It would be great if you can, as it would be very interesting to know! After marveling at the unusual insects at the summit, we started descending. Past Lake Aguingay, I stumbled upon our group of birdwatchers, and luckily, I was there when they spotted a Spotted wood kingfisher (Actenoides lindsayi)!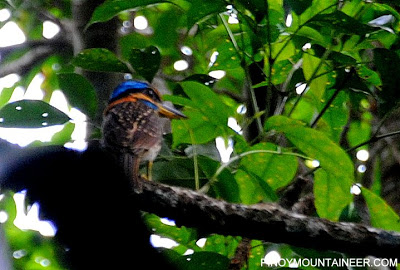 Finally, just as we neared Lake Bulusan, another snake appeared, this time, a brown one. It slithered its way through the trail, quite peacefully – a final reminder of how alive the mountain truly is. In the end, I could just utter my amazement at having seen so many creatures in one mountain! Amazing!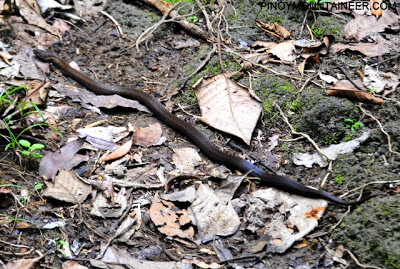 Photos taken using my Nikon D3000 using a 18-105mm Nikkor lens. (c) Gideon Lasco, 2012.
@pinoymtnr @filipinadiver @tulogboy @ricaperalejo @josephbonifacio @volt_villa @cobysarreal @PangkatLumad
BICOL ADVENTURE 2012: BULUSAN AND ISAROG
Hiking matters #275: Mt. Bulusan, Cradle of Beauty Day 1
Hiking matters #276: Mt. Bulusan, Cradle of Beauty Day 2
Hiking matters #277: The wonderful fauna of Mt. Bulusan
Hiking matters #278: A dayhike of Mt. Isarog via Patag-Patag