Hiking matters #43: Trekking in Corregidor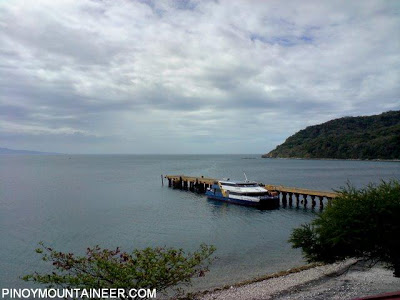 Hours before our large group left for Mt. Pulag to do the Charity Climb, I was in Corregidor with Ivan Henares. My mission was to do some trekking in the island – Malinta Hill in particular – and I joined Ivan in his quest to visit all twenty batteries in the historical island. Thanks to Sun Cruises for inviting us to island!
We took the first trip which left the dock (near Harbor Square in Manila) at around 0800H. After breakfast at Corregidor Inn, I quickly proceeded to do a quick solo traverse to reach the summit of Malinta Hill. This hill is one of the most eventful places in World War II, figuring prominently during the last stand against Japanese invasion in 1942 and during the liberation in 1945.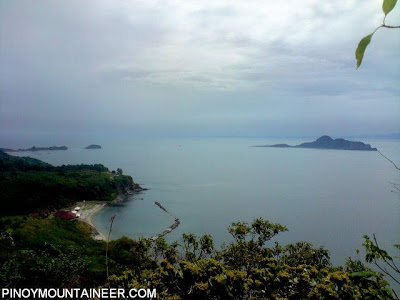 You may expect a lot of leeches in Malinta but they are now gone, perhaps thanks to World War II bombardment. The trail is well-established, marked by yellow arrows, but very few take it. Indeed, silence reigns in what was once an island that once in the thick of battle. Yet, literal fragments of history remain: a scrap of cannon; cement walls that once hosted guns and other defenses, and remains of tunnels — can still be found in the hill.
Of course, the most famous tunnel is the Malinta Tunnel underneath the hill – a large complex of subterranean paths where Gen. Douglas MacArthur and Pres. Manuel Quezon once based themselves. Protected from artillery and air attack, the tunnel housed 4000 personnel and there was even a 1,000-bed underground hospital!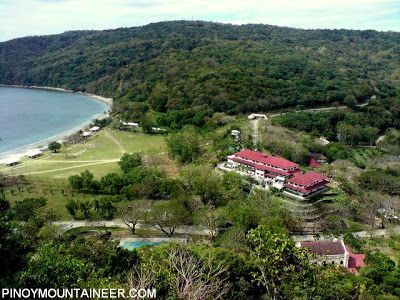 Today the only inhabitants of the hill are the monkeys. There are as many as 2000 of them in the island and there is even a monkey hospital! At the summit of Malinta Hill, which m asy GPS and altimeter watch placed at around 140 MASL, there is a view of Corregidor's landmarks and surrounding islands such as Caballo and El Fraile; then of course there are the opposite provinces of Bataan (marked by Mt. Mariveles) and Cavite (marked by Mt. Palay-Palay), forming the mouth of Manila Bay.
From Malinta Hill I walked back to the Coregidor Inn, passing by the wharf where MacArthur covertly escaped Corregidor; and the South Beach. I saw an entrance of the Malinta Tunnel which directly led to the underground hospital. Ghost hunting at night, it is said, was a favorite activity in this place, and guides swear to have seen some of them.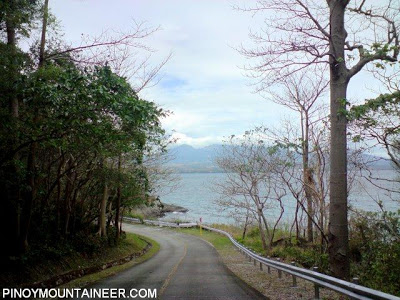 Ivan and I then proceeded to have buffet lunch, which I took advantage of considering that a big climb was up ahead for me. Then it was time to cover most of Corregidor: we passed by the "mile-long" barracks of Middleside and Topside; the Pacific War Memorial Shrine – and of course, the batteries. The massive guns were still impressive, and some have been preserved.
I arrived in Manila at 1600H and it was time to pack for Pulag. Yet Corregidor with its rich history and emerging beauty remains a great highlight of the month. I will write an itinerary for a Corregidor trekking daytrip soon!