Hiking matters #42a: The Pulag Charity Climb (Part 1)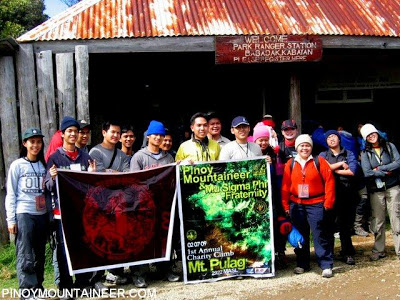 Thank you very much to everyone who joined and supported the First Annual Charity Climb! I've already uploaded some of the pictures in my Multiply site. To all the 72 participants of the climb, I am filled with gratitude because, as the first-ever activity organized by the website, it meant a lot to me; and I also thank the sponsors: Hi-Tec (the official footwear of the climb), Deuter, ROX, and Pocari Sweat. The first day went smoothly, and the itinerary was followed, thanks to the Climb Secretariat and the Organizing Committee. By 2:30 PM everyone had left the Ranger Station, and by nightfall, everyone had reached Campsite 2.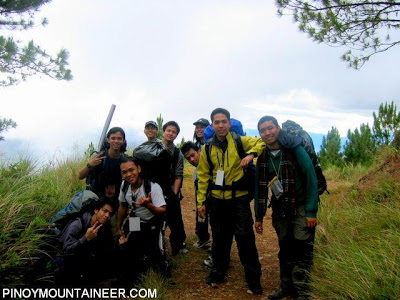 But instead of the full moon that I was anticipating, we were confronted with "inclement weather", and at 0400H the next day, instead of a summit assault, we were dealing with a very cold and very moist air that almost prevented participants from leaving their tents.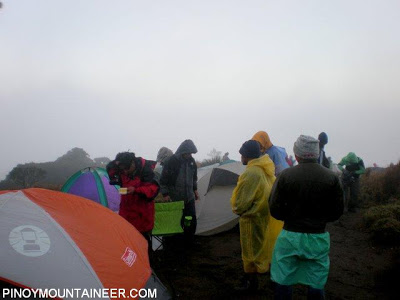 Yet we have come a long way. I was really very sad at that time because I felt that we had really exerted a lot of effort to do the climb, only to be deprived of the opportunity to see the famed summit views of Pulag. We decided to delay the assault; I hoped that by delaying our summit assault, the conditions would improve. Bahala na, I thought, and I took off my raincoat, clinging on the hopes of better weather.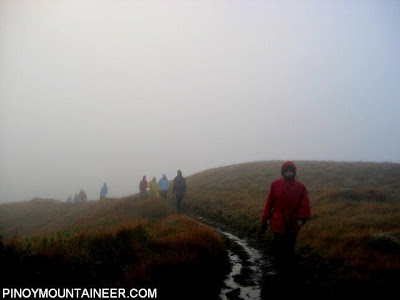 We walked in the muddy trails, our only consolation the vast groves of dwarf bamboo that surrounded us. But it was not meant to be that way! The clouds dispersed and in that glorious moment, rainbows formed, serving as our grand entrance from the gloomy weather into blue skies! We thank Divine Providence for granting us such a treat!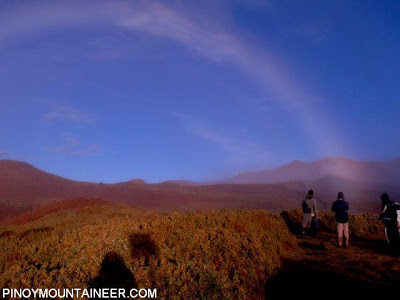 Emboldened by the improved weather, we pushed onwards to the summit. The dispersal of clouds was swift, and soon the entire grassland summit was visible. By 0800H the main group had all summitted, and it was really such a great moment. After all our efforts, we were there in our destination.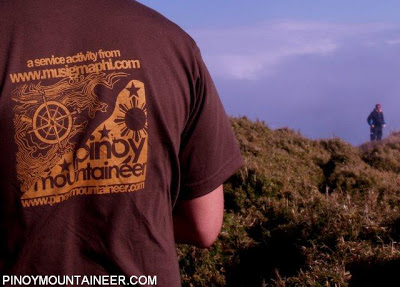 To continued in Hiking Matters #43b.