Hiking mattters #47: Visiting Buntot Palos Falls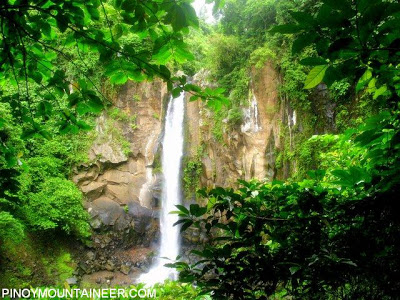 STA CRUZ, LAGUNA – I'm now aboard a bus at the Sta. Cruz terminal waiting for our trip back to Manila, having just done a dayhike of Buntot Palos, popularly and locally known as Hidden Falls. With me are Gideon Sarreal and his friends from Ateneo.
If I am asked to describe the waterfalls, perhaps grand will come to mind. But if I have to describe the trail, then MUD would summarize all that the trail was. As in the case of its neighbor Mt. Romelo, the Buntot Palos trail gets REALLY MUDDY when wet and we experienced it first-hand.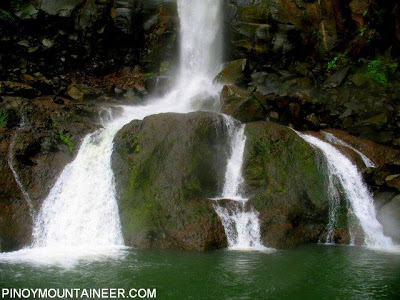 We did not avail of a guide, feeling that the trail is established enough. The kids though tried to frighten us into getting a guide, citing the presence of snakes in the trail. Yeah right! We did it old-fashioned, follow-the-trail way. Just head northeast and go up until you reach 280 MASL, and from there, continue northeast, this time downward, until you hear the thunderous cascade of water. There is a nice garden maintained by a local couple near the falls; it surrounds their nipa hut and epitomizes bucolic beauty.
The garden owner, Aling Anno, enthusiastically spoke of seven more waterfalls upstream that are much grander than the Hidden Falls. She says that the owner of the land finally got to visit the falls and is now interested in promoting them as an ecotourism destination. Hopefully, this will not commercialize the place but at the same time, I hope it will pave the way for the construction – or establishment – of better trails that aren't muddied, and for humans only (the present trail to Buntot Palos is shared with carabaos and horses).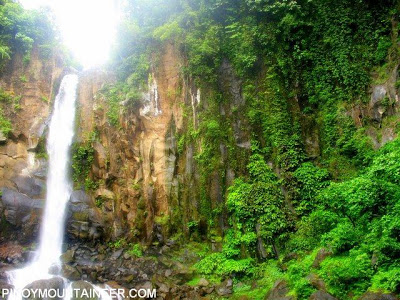 The the end of trail however is rewarding even amid the mud. There stands Buntot Palos (literally, Eel's Tail), like an inverted trident presiding in its hidden domain walled by cliffs and framed in lush vegetation. The sharp rocks notwithstanding,swimming in the wide pools beneath was a refreshing experience.
We were rained down most of the time, but it was a tolerable rain. It did not impede me from appreciating the view of Mt. Sembrano right in front of the trail (N), beside it the Sierra Madre mountains, and to its left, the twin mountains of Kalisungan and Atimla (NW).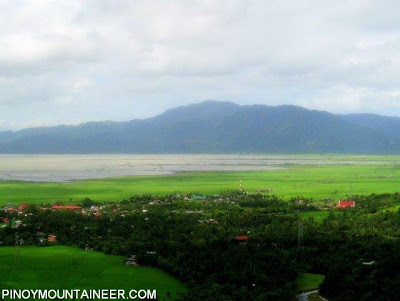 Before we headed to this bus terminal we had dinner at Exotik Garden Restaurant in Kalayaan, Laguna. The kid guides frightened us with snakes but this time we had ginataang sawa, fried frog, and sizzling bayawak. These delicacies are farmed so there's no need to worry about unintentionally partaking of endangered game.
So there. I wish I could have stayed longer at the pool but it's time to go back to Manila and resume my hospital duties at PGH.


Pictures courtesy of Gideon Sarreal and Gideon Lasco.