Hiking matters #438: Sultan Peak Traverse to Atong Lake in Nara, Palawan, Day 2: To the summit and down the lake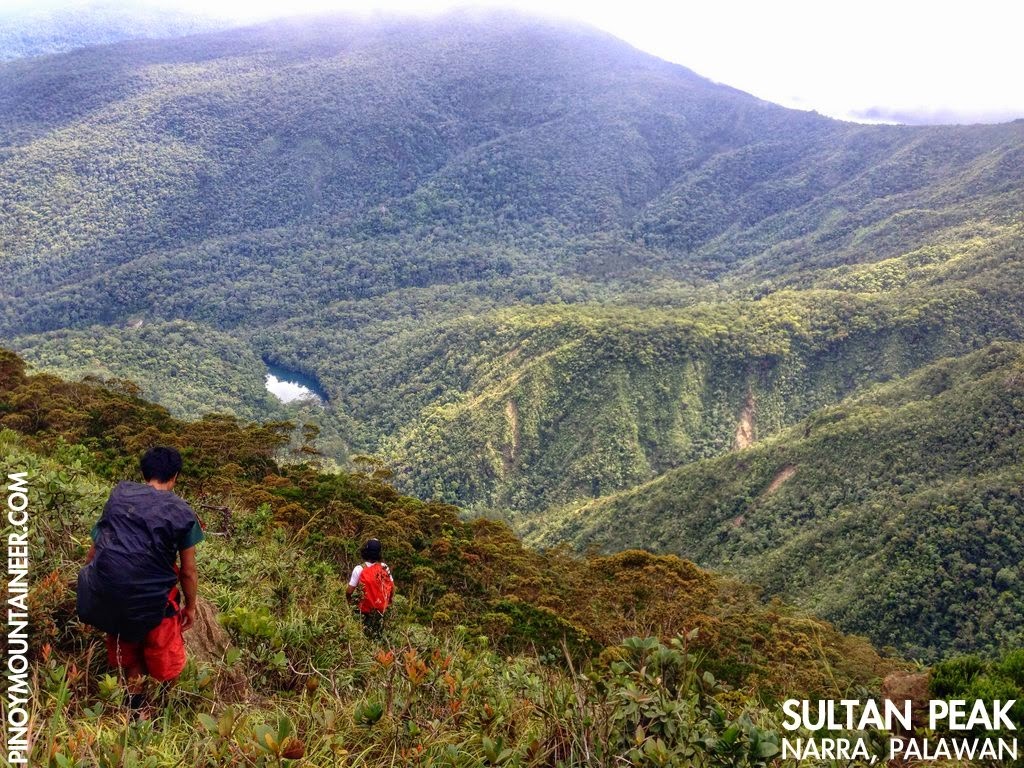 PUERTO PRINCESA, PALAWAN – Continued from Hiking matters #437: We started Day 2 of our Sultan Peak hike in relaxed fashion, taking our time to appreciate the views up Sultan Falls, and not breaking camp and starting the ascent until past 0900H. From our 920-meter campsite, we still had 400 meters to gain in order to reach the summit.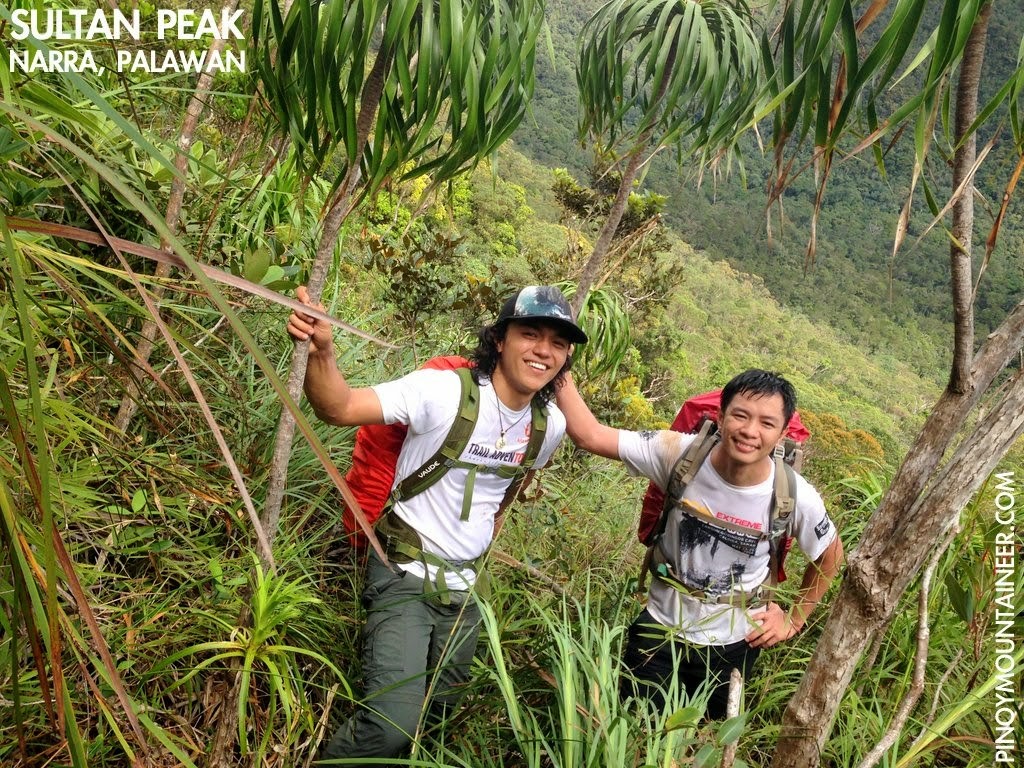 The ascent begins with a surprisingly fairly-established forest trail which ends up to the ultramafic peak, very much similar to the summit of Mt. Guiting-Guiting (see
Hiking matters #388)
. As in Romblon's famous peak, the final bit requires delicate footing, as some of the rocks are loose.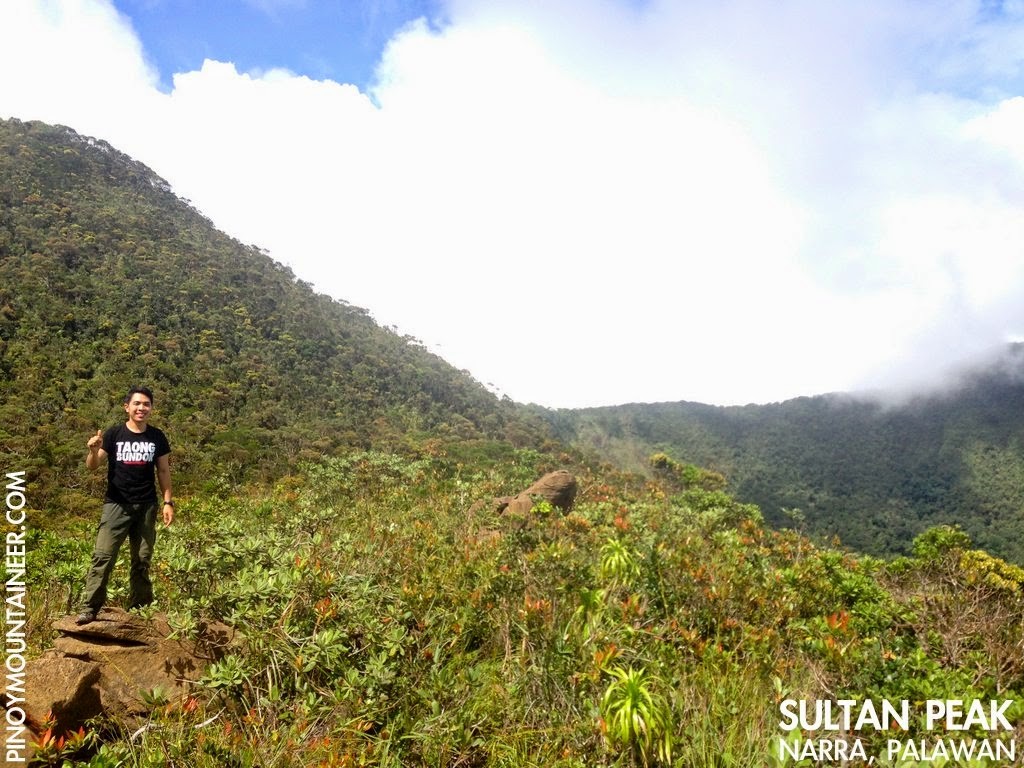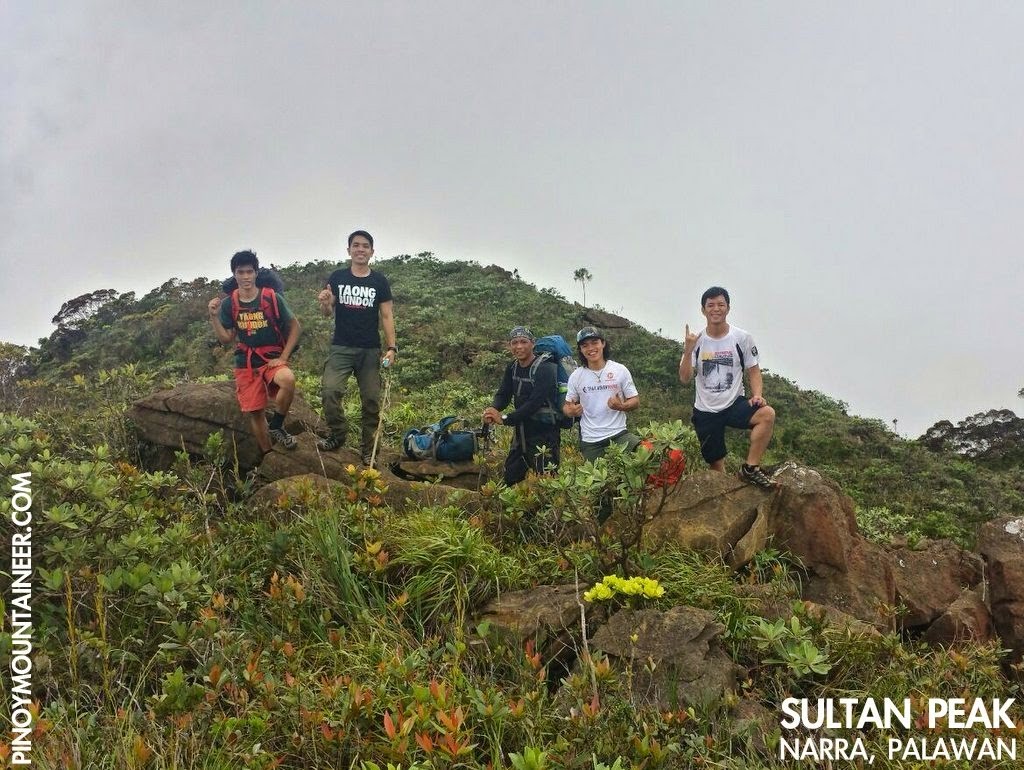 We reached the summit area (9.311985 N, 118216578 E, 1318 MASL) at 1110H. 9 (Note: To be precise, this is not the true summit, which is around 20 meters higher — but there is not trail going up there.)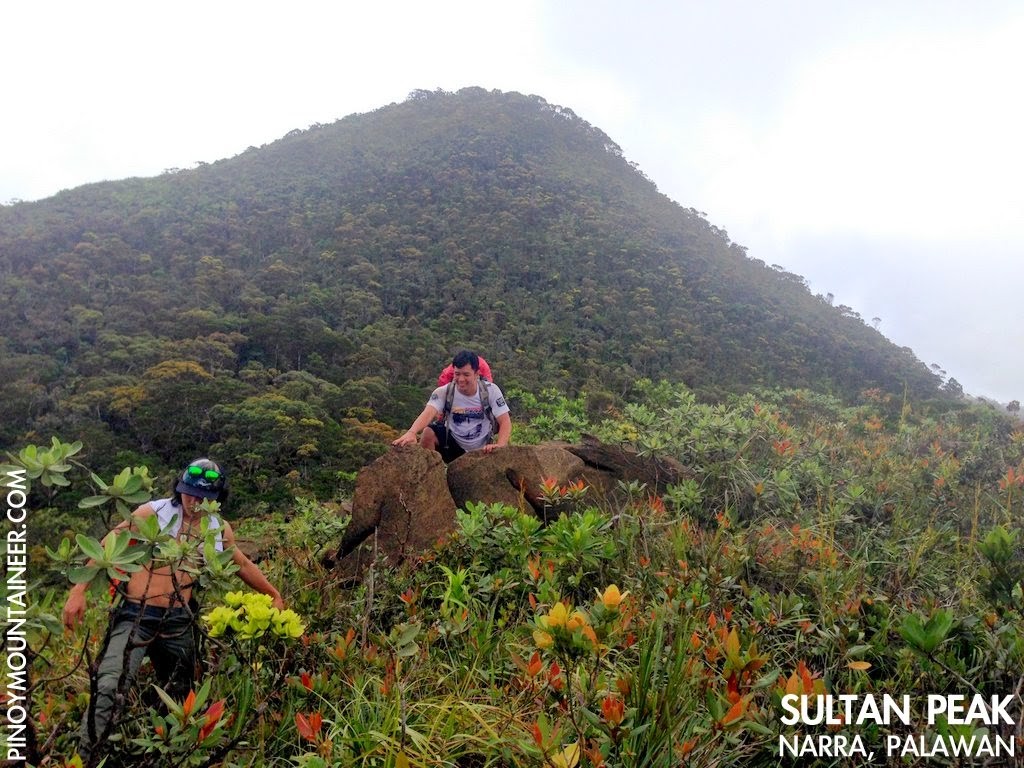 The trade-off of taking it easy in the morning is not having a clearing at the peak (in general, for tropical mountains, the earlier the ascent, the better view at the summit). But the clouds did not dampen our enthusiasm and joy for having reached a major peak in Palawan.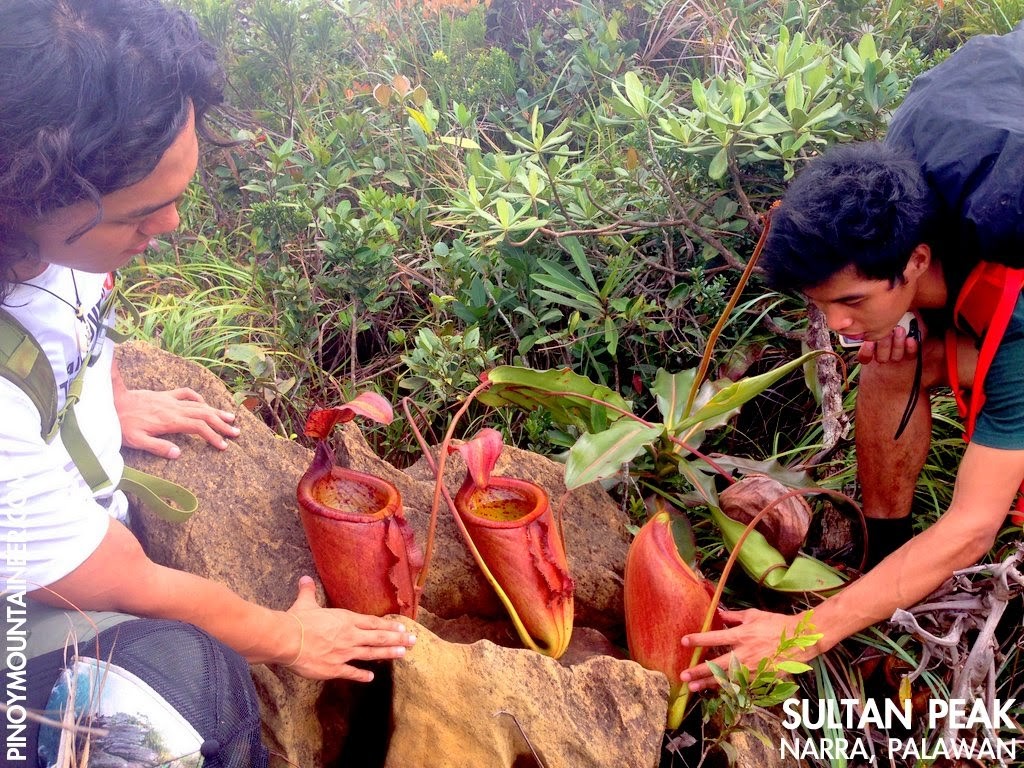 At the summit, we came across three giant pitcher plants belonging to the Nepenthes palawanensis. Jehson, our contact in Narra, is himself a co-discoverer of this rare plant and we were delighted to see the fine, kingly plants perched on a rock, as if they were a welcoming committee to the mountain where they are endemic.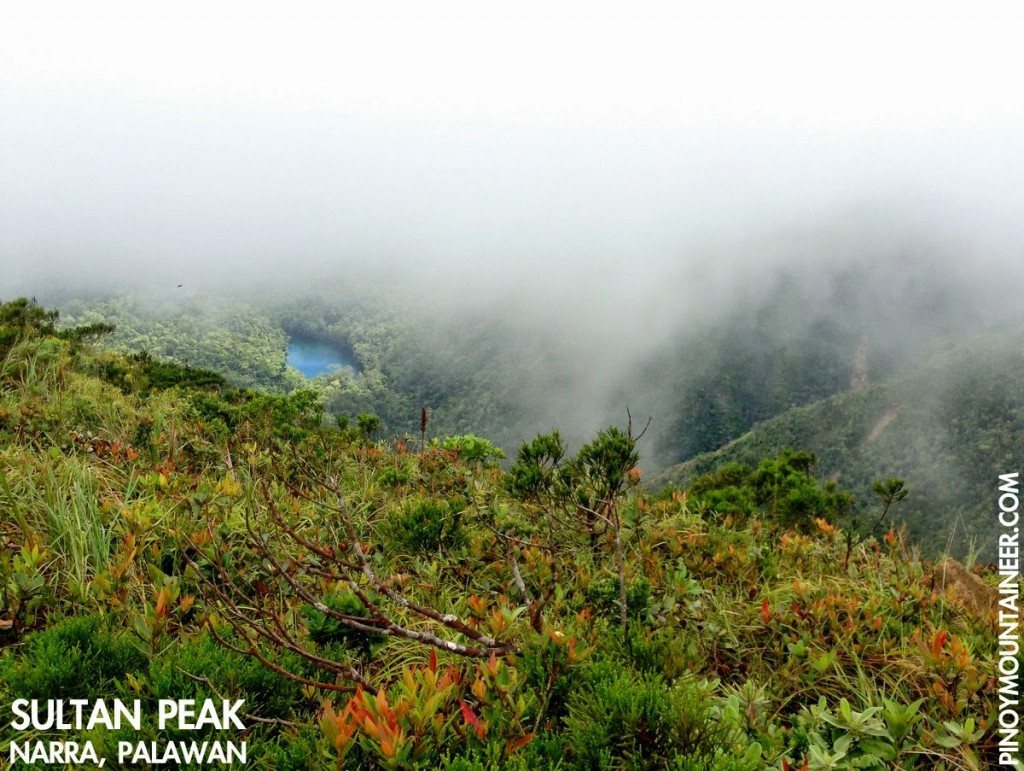 Less than a hundred meters past the pitcher plants, we were surprised at seeing another attraction – the view of Atong Lake, its turquoise waters interrupting the verdant forests of the Mt. Victoria Range. This beautiful view motivated us to keep going, even though the trail itself proved challenging: at times steep, at times slippery, oftentimes both, and never neither. To accomplish the altitude loss of 500 meters, one had to boulder down the slithery, often loose, rocks of a dead creek. It is only after a reaching a plateau that the river becomes flat, until it 'empties' into the lakeshore that counts as our campsite.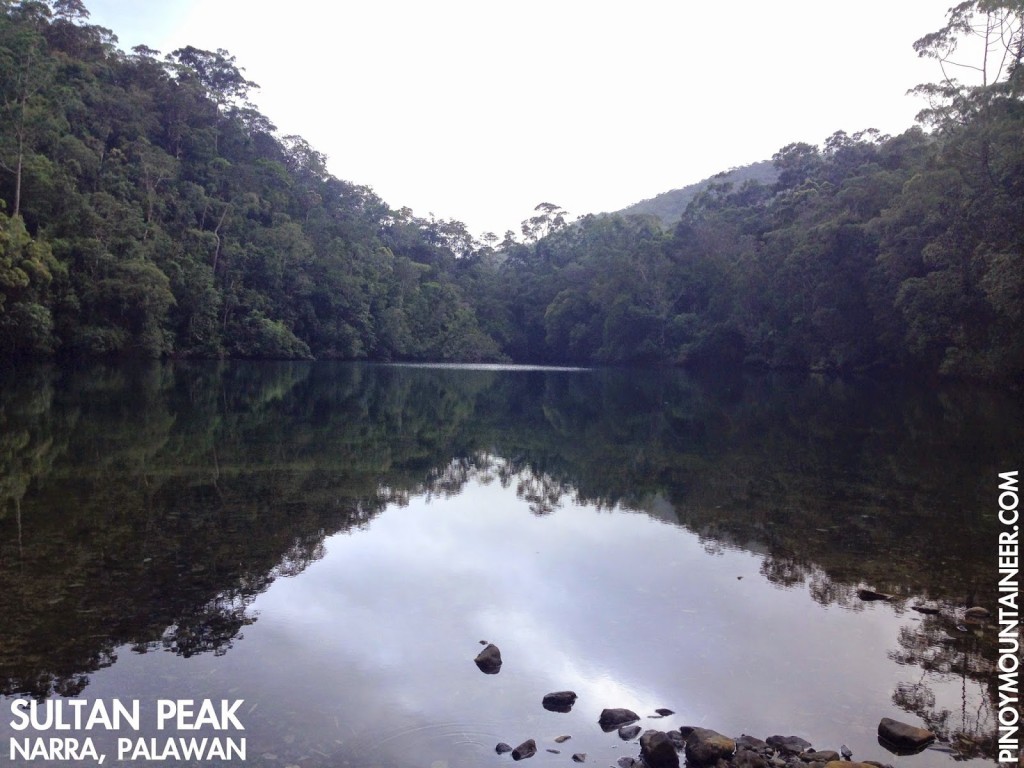 Upon arriving at the lake, I went swimming for a good one hour in the lake's tranquil waters. Being there was a wonderful experience – one of many that Palawan has gifted me this year. The bivouac at the lakeshore was equally relaxing, giving us a lot of energy for the final day of the hike.
Continued in Hiking matters #439
.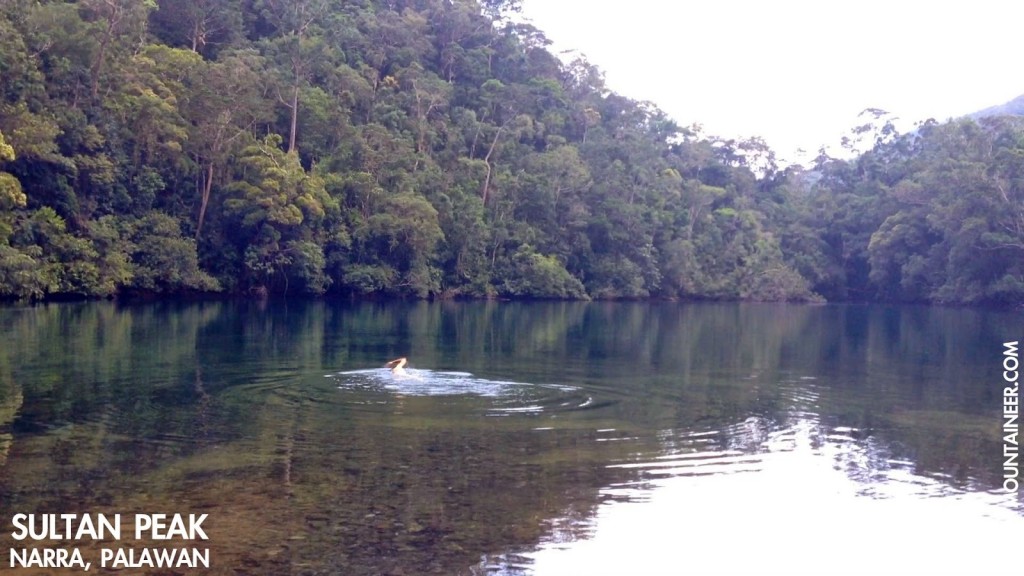 PINOYMOUNTAINEER: HIKES IN PALAWAN
Mt. Mantalingajan (2008, 2014)
408
409
410
411
Mt. Thumbpeak (2011)
180
Mt. Beaufort (2014)
405
Mt. Bloomfield (2014, 2014)
406
427
Jungle Trail to Underground River (2014)
407
Mt. Victoria (2014)
412
413
Mt. Bahile (2014)
417
Mt. Salakot (2014)
418
Cleopatra's Needle (2014)
419
420
421
422
Mt. Magarwak (2014)
428
Mt. Kalbo (2014)
429
Sultan Peak (2014)
437
438 439