Registration Form for Pico de Loro Climb for the Environment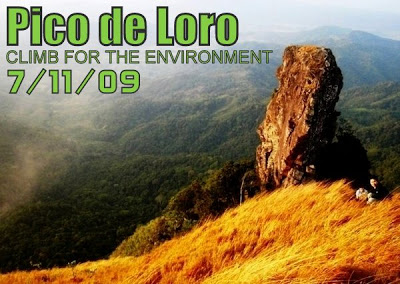 INSTRUCTIONS
Please accomplish this registration form as an attachment or body of your email and attach a digital photo of yourself for the ID (in jpeg format). Deadline of submission is June 20, 2009 or when the target number of participants have already been reached.
———-START OF FORM———–
PERSONAL INFORMATION
Name:
Age:
Address:
Mountaineering club:
Cellphone number:
Multiply account:
Person/contact #s in case of emergency:
CLIMBING EXPERIENCE
Have you undertaken a Basic Mountaineering Course (BMC)?
Number of mountains climbed:
Number of major climbs:
Most difficult mountain summitted:
Are you trained in first aid?
QUESTIONS ABOUT THE CLIMB
How did you hear about the Climb for the Environment?
What are your reasons for joining the climb?
Do you think the mountaineering community should play a role in actively advocating for the protection of forests/mountains?
Are you interested in being a MountainWatch volunteer?
———-END OF FORM———–