Hiking matters #89: Phu Chi Fa (1628 MASL) at the Thai-Laos border, one of the "Seven Wonders of Thailand"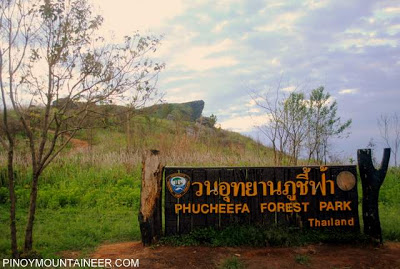 CHIANG RAI, Thailand – I had a misconception about Thailand's north: that it would be cold. In fact, it's very hot in here! It is no different from Cambodia where we came from. Bangkok has a different kind of heat right now: the ongoing, violent protests in its streets. As we sped across its highways we saw smoke rising from Siam Square, now converted into a sort of battleground. I would have wanted a rest day in Bangkok, but we proceeded instead to the North. A very efficient and comfortable double-deck bus took us there on a 9-hour ride. Fare was a whopping 900 baht (1200 pesos) but there was even a meal, a blanket, and spacious legroom.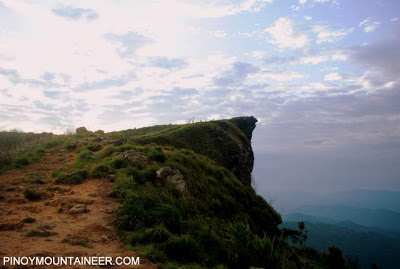 We decided to stay at Chat House, which was relatively far from downtown but walkable. There's internet access here and nice food. I love the native plums at the market, just 20 baht per kilo! We inquired with the people and when we mentioned that we were mountain enthusiasts, they all recommended that we visit Phu Chi Fa (Phucheefah. We saw the pictures and they reminded us of our Mt. Pulag, with a sea of clouds and a spectacular sunset. Unfortunately for us however, the mountain is said to blossom (literally) during the winter months of December and January, when the Thai sakura are in full bloom, and the cloud formations and the sun's position are picture perfect.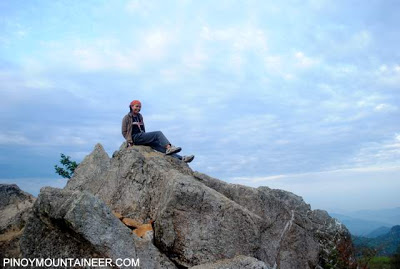 Nevertheless, we decided to push through with a Phu Chi Fa hike since it may be a long time before we can come back for a 'winter' trip. We didn't make a mistake – the short hike was well worth it.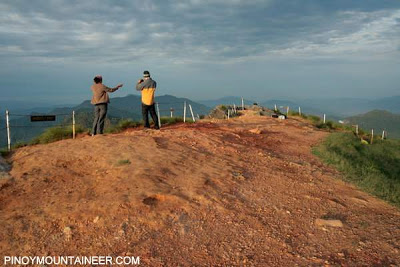 Phu Chi Pa comes from Phu (hill or mountain top), Chi (point), Fa (sky) – literally 'pointing to the sky'. Located at Toeng district, it takes 2-3 hours to reach it from Chiang Rai. Even before you begin the 1.8 kilometer trail to the top, the cold breezes will be a refreshment. Then the sheer cliff of Phu Chi Fa will loom ahead, if you climb early in the morning the sun will rise just beside it, and beneath it, if you're lucky, are the sea of clouds.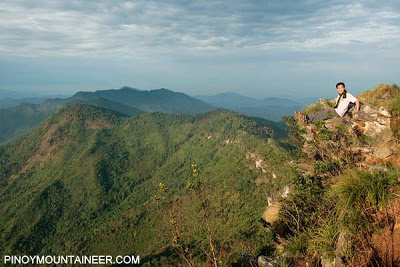 After the cliff, the next attraction comes at the summit. There, you will be standing at the very border of Thailand and Laos, you can see some Laotian villages just in beneath and in front of you. Majestically, the mountains of the Luang Phrabang range rolls to the north and to the south. Truly it is a splendid sight. Rock formations beyond the fence are precarious but very rewarding photo ops — one cannot help but feel that we have "crossed over" to Laos and the view is magnificent.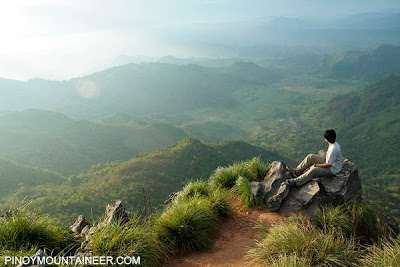 Truly there are rewarding mountain spots here in Northern Thailand. Definitely not challenging, but rewarding. For more challenging treks one must go further north – to China; to the east – to North Vietnam; or to the west, where the foothills of the Himalayas commence.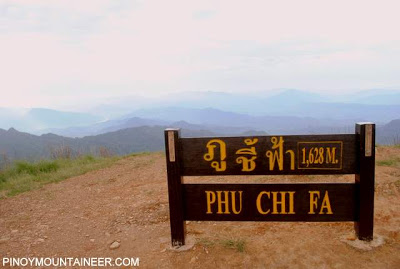 The blogger, Gideon Lasco, thanks companions Julian Canero of UP Med Outdoor Society; Jacob Sarreal of San Beda Mountaineering Society; and Bianca Silva of Loyola Mountaineers for accompanying him in a trip to Northern Thailand.