Hiking matters #61: Captivating Coron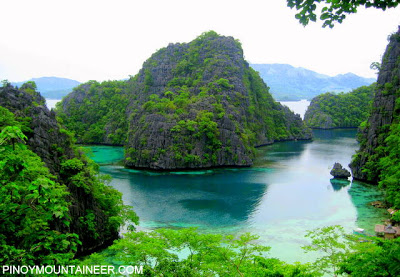 CORON, PALAWAN – It is unbelievably beautiful here in Coron. Right after our 24-hour duties, my classmate Livi Mejia and I headed off to this paradise, braving the threat of inclement weather posed by Typhoon Isang (Molave) for a weekender. Fortunately, the PAL express flight at 1350H yesterday took off one hour later – the delay was due to the storm but I killed time by buying the latest book from Haruki Murakami, "What I Talk About When I Talk About Running".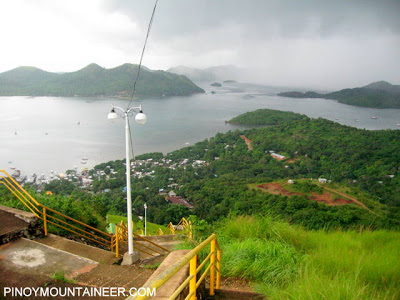 We landed at Busuanga airport close to 1530H and immediately after arriving in Coron town, we proceeded to do the quick trek up Mt. Tapyas – actually a hill that towers above the town proper, enabling views of the town, Coron Island, and the sea with islands beyond. It is marked with a metal cross that lights up at night. Still, however, the storm's tailend lashed its fury with a heavy downpour while we were at the summit.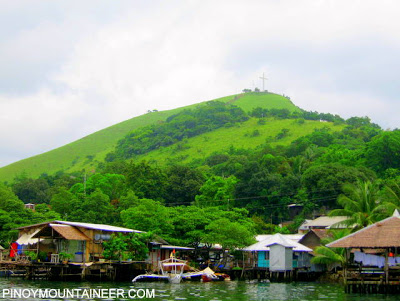 Wet and cold, we decided to immediately head to the Maquinit Hot Springs. It is right along the coast some 5 kms away from the town. There was a large pool, very warm (they say 37-41 degrees), and very soothing. We wrapped up the day with excellent European food at Bistro Remedios.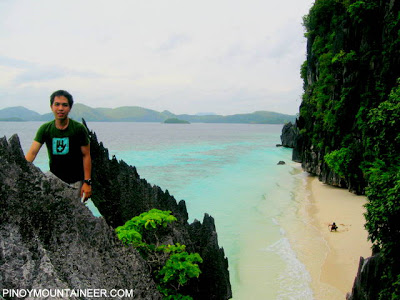 Today, after a long and dreamless sleep we did the highlight of Coron – the island tour by pumpboat. First we went to two beaches – the Pawi and the Banoi beach (entrance, P100 each). While the first was unremarkable (and cost me my cellphone which fell into the sea!), the Hawaiian beach was very nice and we climbed up a nearby rock formation, affording scenic, picture-perfect views of the coastline. Here also we feasted on the 1 kilo of crab that we ordered from the market!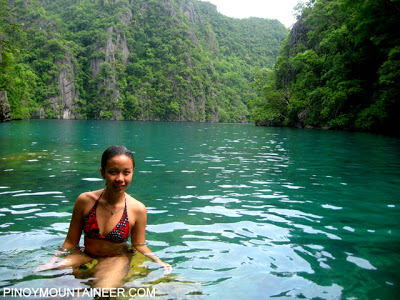 Then after some snorkeling it was time for Kayangan Lake, selected as the "Cleanest Lake in the Philippines". It was paradise itself, with clear turquoise waters teeming with swordfish and other aquatic fauna. As if it weren't enough, we were further tantalized with the Twin Lagoons, also in Coron Island – where you have to swim under a rocky formation to reach another lagoon that is totally pristine and again, with beautiful bluegreen waters.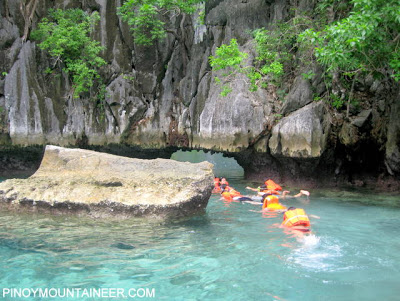 By the time we reached Barracuda Lake (allegedly name such because of the actual presence of those ferrocious fish species) we were already experiencing sensory overload. This lake has its own character; it is even more pristine than Kayangan Lake and the water is mix of fresh and saltwater. The lakes and lagoons are ancestral treasures of the Tagbanua Tribe; we paid a total of 300 to avail all of them.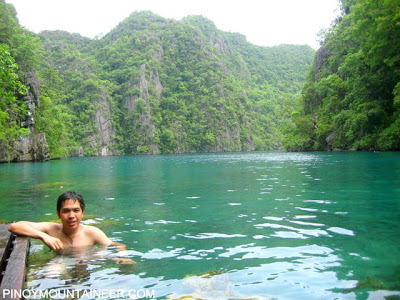 The trip ended with a visit to Siete Pecados, a marine sanctuary of seven islets. You don't even have to snorkel, let alone dive, to see the corals and the fish – you can just look down from your pumpboat and there they are – an entire world alive, bustling, and colorful.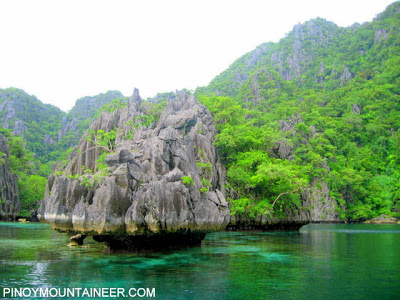 What a day! We celebrated the at a grillhouse and I just had a soothing massage before heading back here in our room at Seabreeze Lodge which is probably the cheapest (and most worth-it) accommodation here in Coron at just P300/night!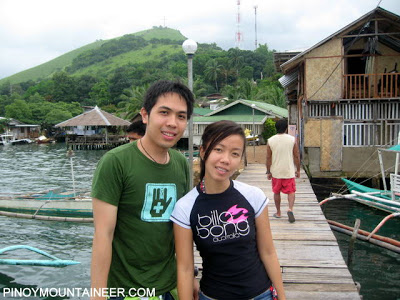 Pictures courtesy of Livi Mejia. Thanks to our guides, brothers Marlon and Erwin for the island tour by boat!