Hiking matters #77: Mt. Natib and the joy of climbing a new mountain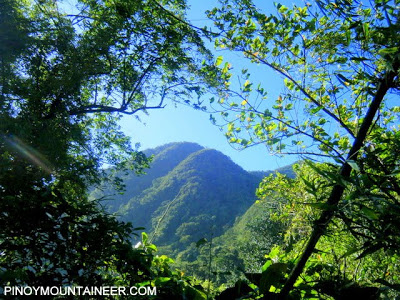 There is a unique joy in climbing a new mountain. What wonders will the mountain hold? What views will each trail bend unfold? It is no different perhaps in getting to know a woman you've come to admire and love. A mountain is unpredictable: you either face through storms and rains her fury; or in floral and faunal array, her glory. Each climb will be different, but the first time will always be unique and most memorable.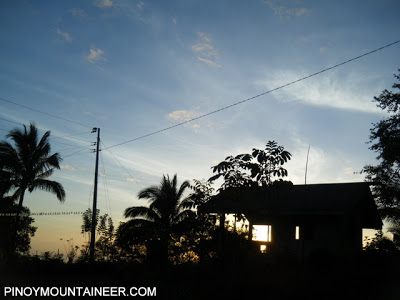 You may have heard all about her in the Internet; you've seen the pictures. Yet being there in your physical presence endows a totally new dimension: it is the real experience.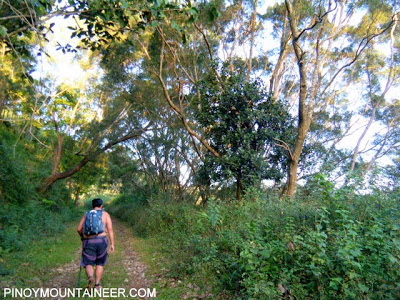 And so, it is with such anticipation that I climbed Mt. Natib last Friday, accompanied by Karl and Tonton of Piknikers Mountaineers. I haven't met Karl prior to the climb but we've been corresponding through the website, as he has updated a number of our destinations. They were most convivial and enthusiastic guides for the climb.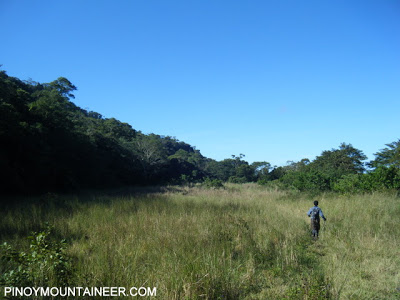 Despite warnings of heavy rains, we had surprisingly perfect weather when we started climbing. The crowing of a thousand roosters resounded beneath us, as if to signal the start of a perfect day. The trail was on the west face, and so well beyond sunrise we trekked on shaded, nice and wide trails, made cool by the refreshing breezes of Bataan. Mt. Arayat, the solitary giant rose mistily and majestically above the Central Plains behind us, and the trail bends would reveal other epiphanies, such as Cinco Picos and Balingkilat hovering above Subic Bay.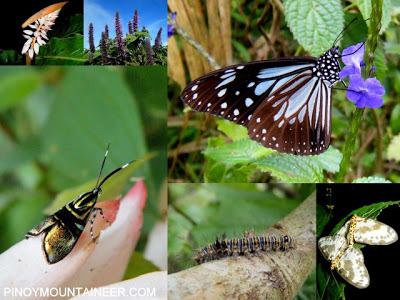 Meanwhile, there were floral and faunal wonders along the trail: butterflies fluttered about; the shy birds would fly at our approach, but not before revealing their hues of yellow, blue, and orange. Then there were the distant trees covering the slopes stretching westward. With the wide trails and cool breezes it is Pulag's Ambangeg Trail brought closer. My visual feast was only interrupted by a some cows, who did not like the idea of our 'trespass'. One of them tried to attack me with its horns!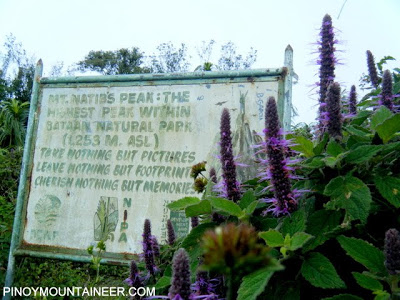 But such bovine intervention did not douse my enthusiasm. We trekked higher and higher; the trails became steeper. The dreaded limatik came but without the rains they were weak and inutile. Nothing could stop me from reaching the summit, and in 3.5 hours I was there.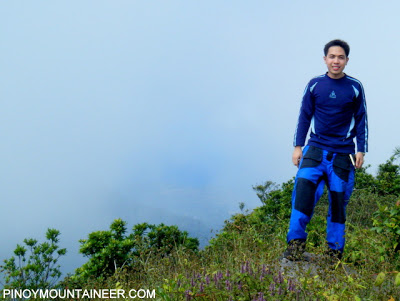 Lovers find ecstasy in the climax – it can stand for a physical act or the highest realms of emotional intimacy. Passionate climbers find the same in the summit. The goal has been reached; it is both a spiritual and physical high. I write this at the summit of Mt. Natib and I could feel it: a nameless emotion with wings. It is not a conquest but a surrender – to the larger world at view, and the instruments of the Creator.
In a few hours we will be back. However loud, the sound of the crowing roosters will have to give way to the cacophony of the metropolis. Just a dayhike – a fling as it were – but here and elsewhere up there I have a committed passion – a romance with the mountains that I will pursue all my life. God bless my two feet and my wandering spirit, for as long as I have them I will come back, I will keep coming back, I will always keep coming back. — Written at the summit of Mt. Natib on Jan. 22, 2010
PinoyMountaineer.com thanks Karl and Ton of Piknikers Mountaineers for guiding him in Mt. Natib on January 22, 2010. We were accommodated by Mr. Louie Areola of Brgy. Tala, Orani, Bataan. Those wishing to climb Natib can contact him at 09082989090 at 09216876735.