Hiking matters #453: A traverse of Camelback Mountain in Phoenix, Arizona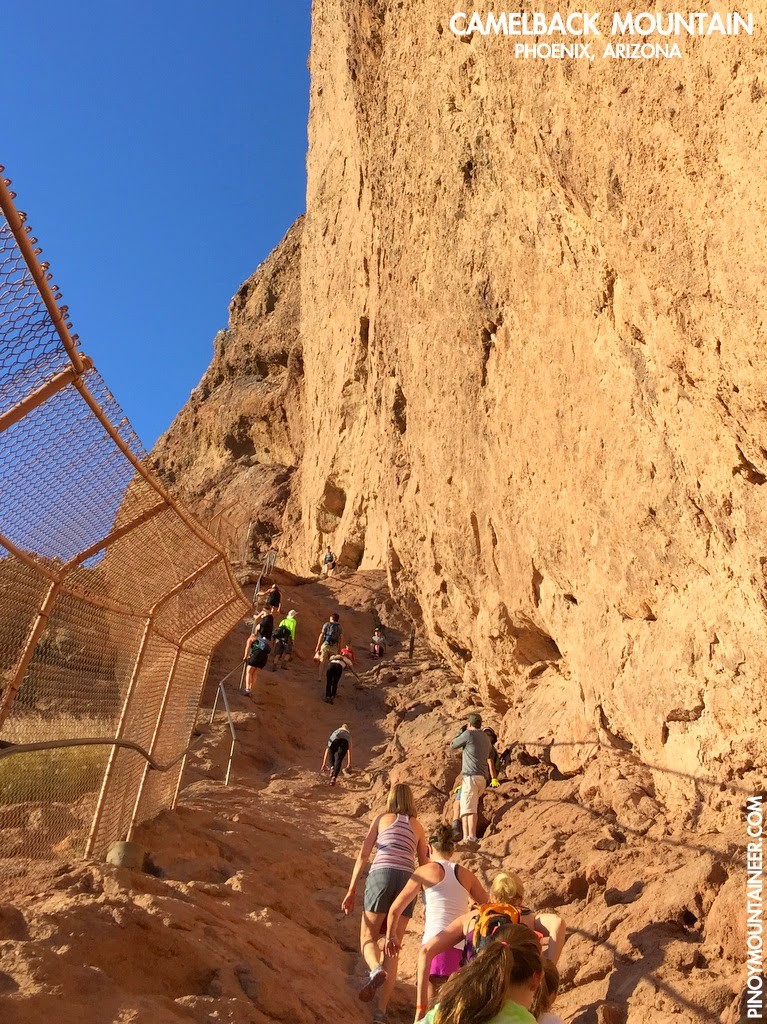 Hiking up the "Praying Monk" section of Camelback Mountain
in Phoenix, Arizona
ST. LOUIS, MISSOURI – In 2012, I did some autumn hikes in Arizona, where my Uncle Larry (a longtime supporter of my adventures) lives (see Hiking matters #313). Two Stateside trips later, I am glad to have come back and sneak in one hike – that of the famous Camelback Mountain in Phoenix. This mountain is so named because "it resembles the hump and the head a kneeling camel" as one guidebook puts it. As we approached the mountain, it indeed looked the part.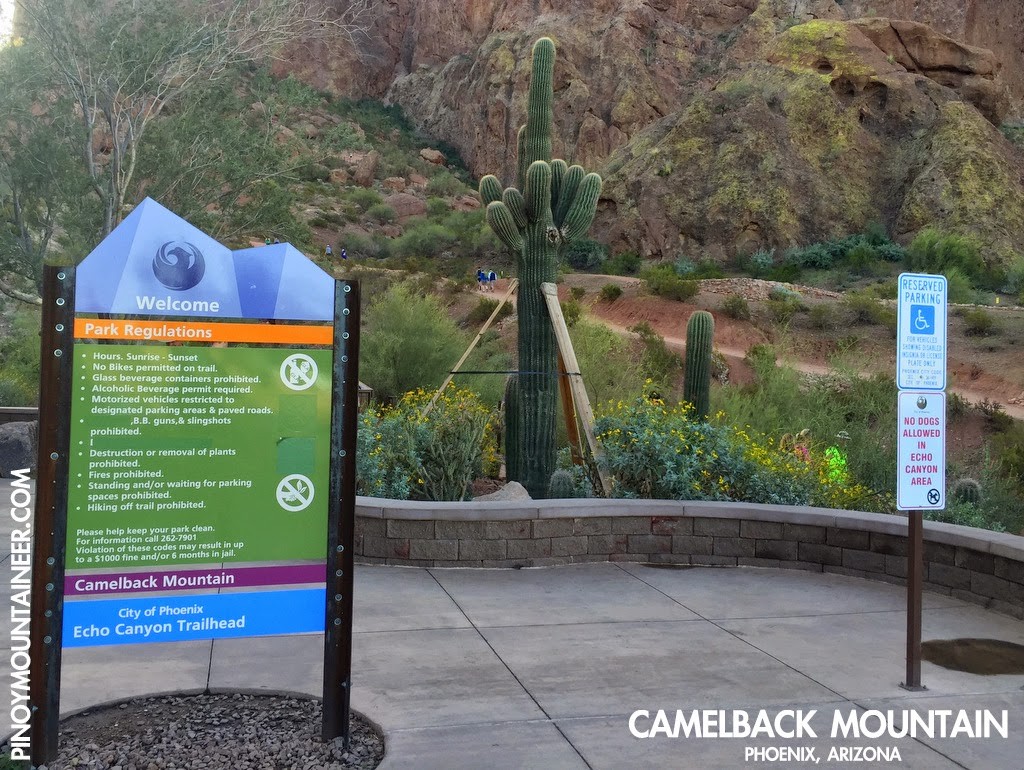 Wanting to maximise the trip, I decided to do a traverse of the mountain, ascending via the Echo Canyon Trail, and descending via the Cholla Trail. As the mountain is just 825 MASL, the entire traverse could be done in half a day.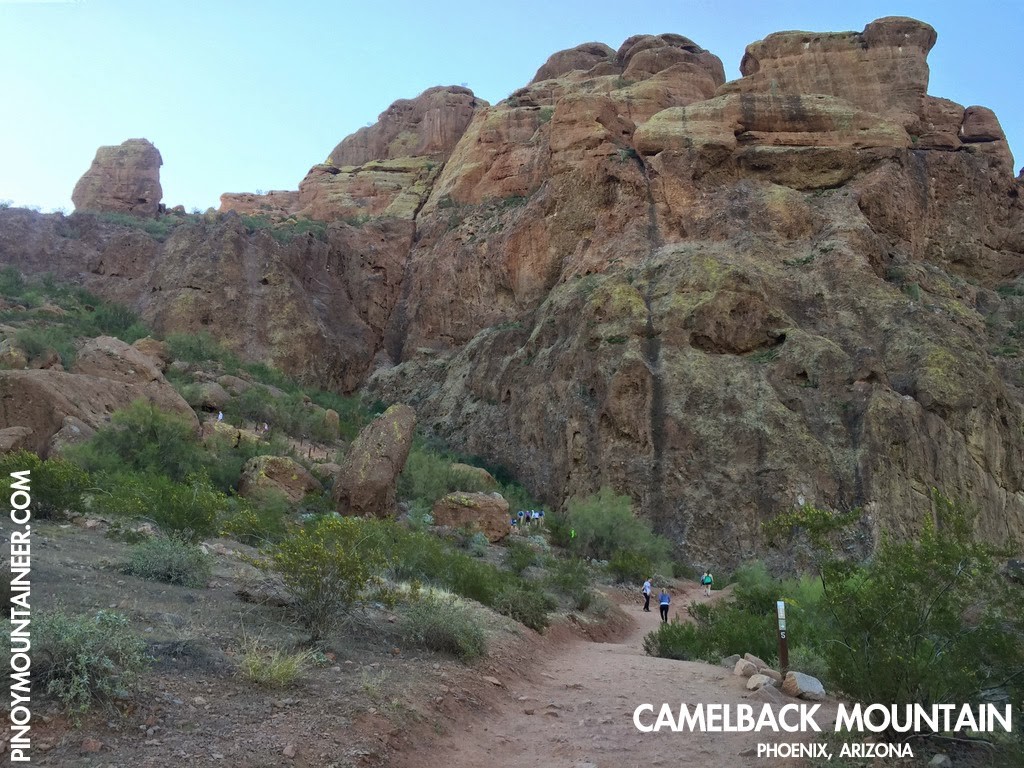 The desert is a very unique environment for hiking – it is very dry and can be, paradoxically, hot and cold at the same time – but the good thing is that the weather is almost always nice. Such was the case when I started hiking. I was enthralled by the cactus and other desert plants that many of them take for granted — this is always the benefits of coming from another country: you get to enjoy the scenery more.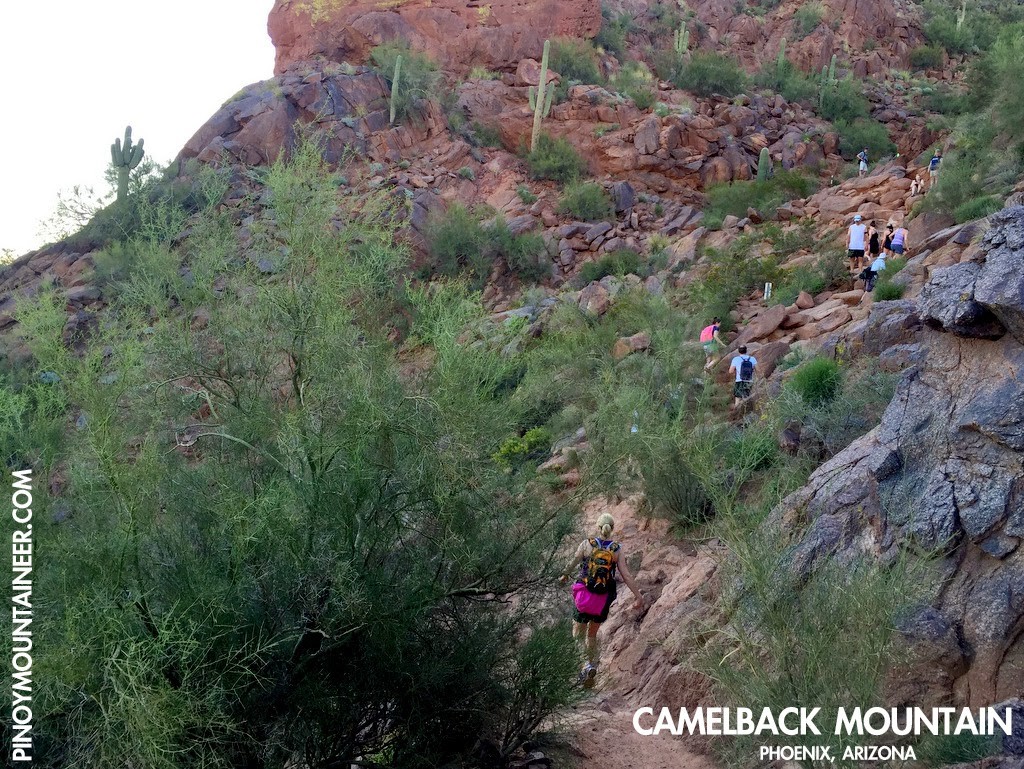 Because so many people do it – from individual trail runners to families and groups of casual walkers and even tourists – the Echo Canyon Trail is sometimes rated as "very difficult" or "almost like rock climbing" but it is actually just an easy hike with some scrambling. Ever efficient, the park authorities even put metal railings on the moderately steep parts so as to minimise accidents in what is called the "Praying Monk" section.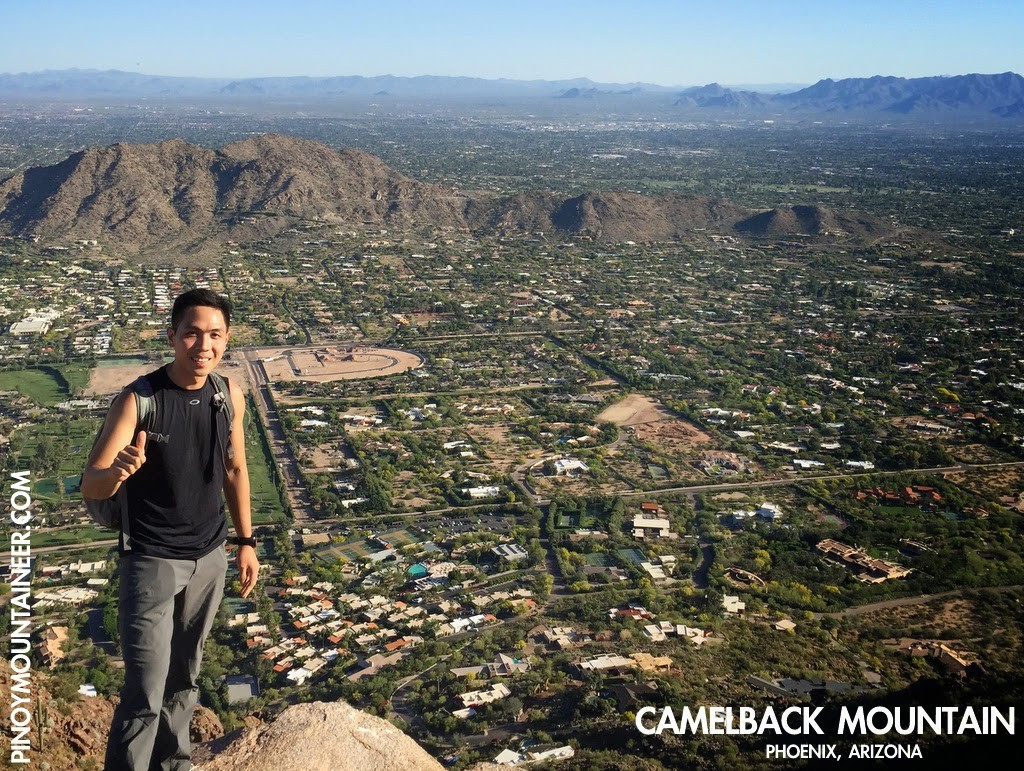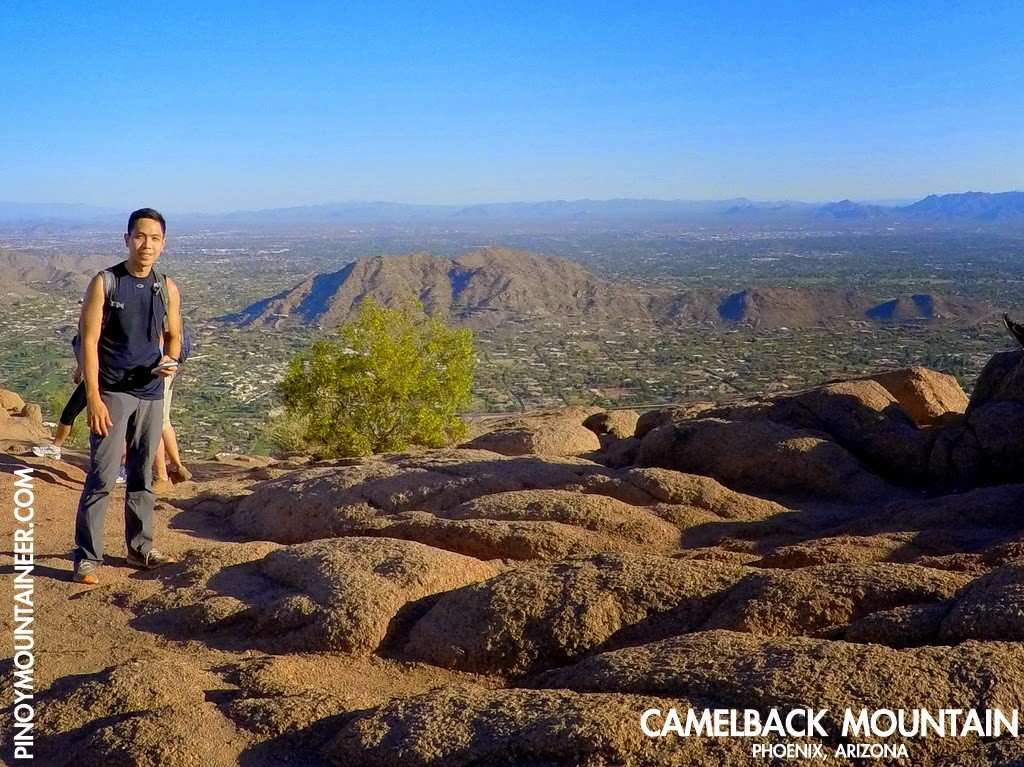 It did not take long for me to reach the summit, which offered panoramic views of the Phoenix Metropolitan Area. From up there you can really appreciate the vastness of the desert, with the plains extending in all directions, interrupted only by occasional (and distant) clumps of highland.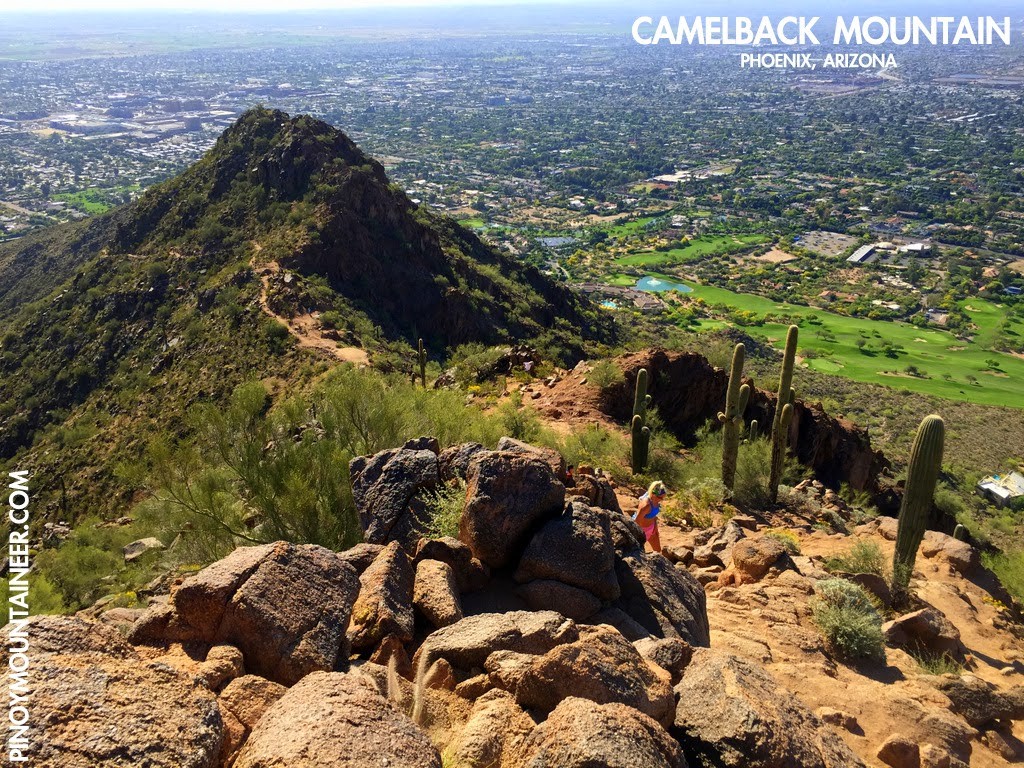 The Cholla Trail was, in my opinion, more scenic than the Echo Canyon, as it passes through a ridgeline with drops on both sides. It reminded me a bit of Mt. Batulao, except that Camelback is more rocky and precipitous. Good thing my La Sportiva shoes did the trick – it was a success, and soon I was having lunch with my uncle in Phoenix! I thank him and my Tita Maricar for another warm welcome in such a beautiful part of the US!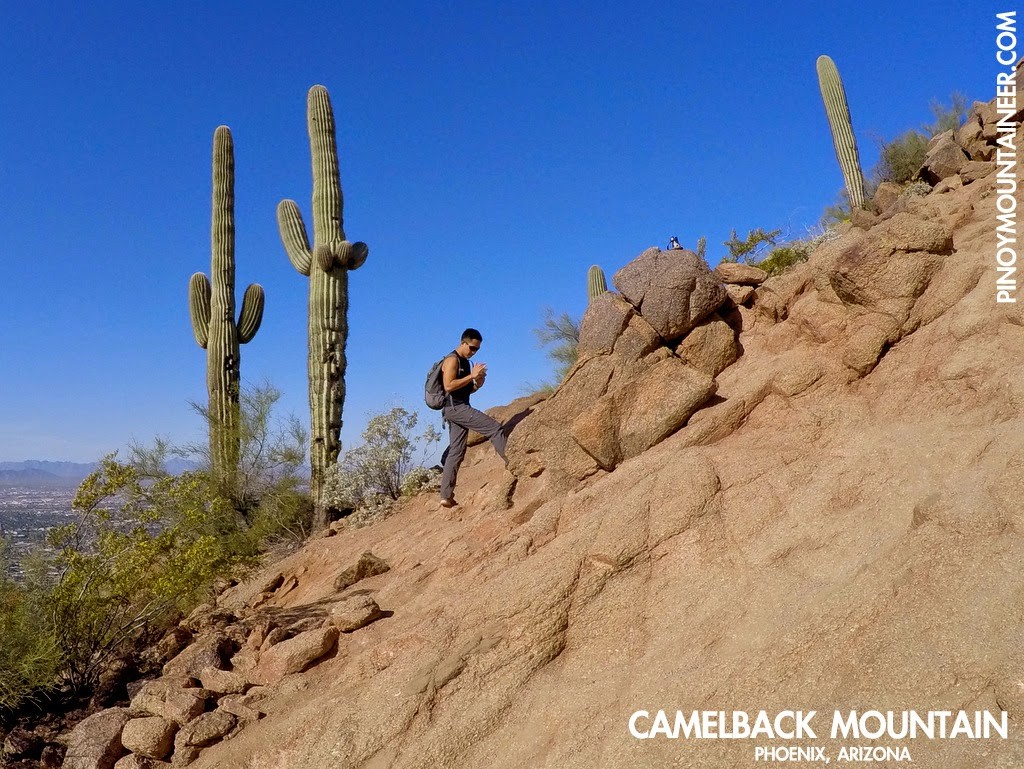 SPRING HIKES IN THE US (2015)
Hiking matters #453: Camelback Mountain, Phoenix, AZ
Hiking matters #454: Buford Mountain, Missouri
Hiking matters #455: Castlewood State Park, St. Louis, MO