Hiking matters #83: Dayhiking Mt. Puting Bato in Samal Island, Davao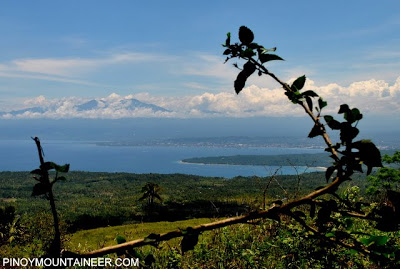 Last Tuesday I was accompanied by members of the Ateneo de Davao Mountaineering Club (AMC) on a dayhike of Mt. Puting Bato in Samal Island. This peak is one of the many outdoor possibilities within range of Davao City, and a quick hiike at that, perfect for my schedule since I only had 25 hours to spend in Davao City.
Mt. Puting Bato is a popular dayhike destination for the outdoor enthusiasts of Davao. It stands at 410 MASL and it so named because of the characteristically white limestone wall. Although this white facade of the mountain has been obscured by vegetation, it remains a prominent feature of the island; its white peak visible in some parts of Davao City.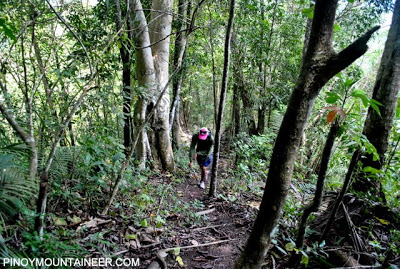 I met AMU president Bryan and members Ron and Xang at the Samal Wharf at Km. 11, and we proceeded to Samal Island by bus/barge. After dropping off and buying fruits in Penablanca, a habal-habal took us to Sitio Guilon – the jumpoff. I bought the fruits because they've become my favorite trail food.
It was a quick climb, with trails characteristic of small island peaks elsewhere in the Philippines. The trail was somewhat exposed to the sun, reminiscent perhaps of Gulugod Baboy. The view of Mt. Apo, with its contiguous and composite peaks, Talomo and Sibulan, dominated the northern view. We rested at the campsite where a hut was manned by two kids; they got fresh buco juice for us from the coconut trees.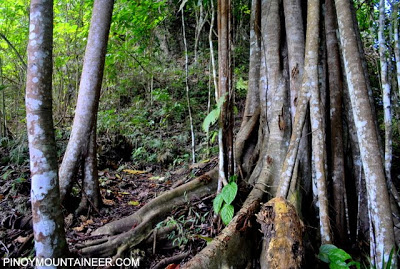 We proceeded to the peak area where views of south were at hand, including the mountains of Davao Oriental and the sea that faces Indonesia — completing the panorama.
Then, we decided to go down. There is a traverse to reach the beaches at the southern part of the island, but as I said I only had 25 hours in Davao and I had other things to do so the beaches, and the Hagimit falls, would have to remain unfinished business.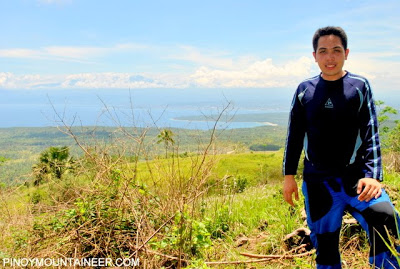 The backtrack descent: It was a breeze, taking just around 30 minutes to reach the jumpoff. Before heading back to Davao City we ate at a cardineria in Samal and the food was unbelievably excellent: I feasted on tentacles of a giant squid, and there were other local delicacies at very cheap prices!
Overall, it was a nice, quick dayhike in samal Island – a worthy part of my quick trip to Davao. Between now and 2005 when I visited Davao, a lot has changed; there are many shops and restaurants now; exciting outdoor destinations, and of course new friends. I ought to come back.