Hiking matters #97: Dakak Park Beach Resort and Repeater Hill in Zamboanga del Norte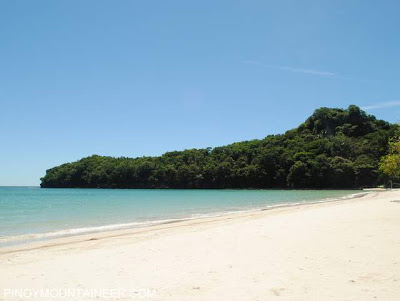 I have heard of Dakak Park Beach Resort as the must-visit beach in Zamboanga, and when I joined blogging partner Ivan Henares on a trip to Dipolog and Dapitan, I finally got the opportunity to see the 750-meter stretch of a white-sand beach for myself. I was not disappointed: The scenery was stunning and the beach was already beckoning! We stayed for three days in the famous resort.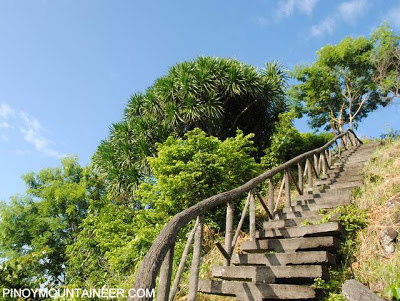 The weather was superb. The spacious rooms in Dakak offered much inertia but this was overcome by the pull of the beach. Indeed, I've been longing to take to the sea ever since I finished reviewing for the recently-concluded Physician Licensure Exams.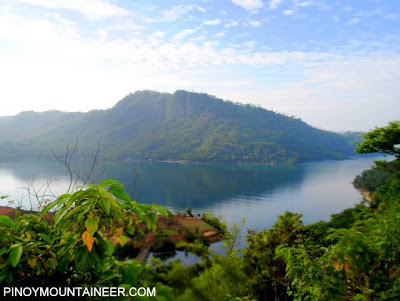 The evenings in Dakak were made colorful by nightly cultural performances. It was a delight to see the Filipino folk dances performed with such mastery, spontaneity, and most importantly, joy. Indeed I think the "fun" among performers and audience alike is what sets Filipino dances apart.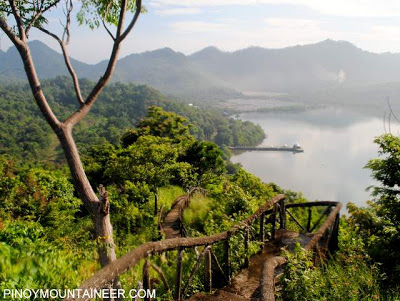 I was told that there's a nice, short hike within Dakak, and gamely I checked it out early morning on our third day. 'Repeater' is the name of the small hill; and it takes less than 30 minutes to reach the summit. The views of the cove, as well as the nearby peaks, is refreshing; but the highlight of the climb is the view of the beach itself. Truly my stay in Dakak was a beautiful, relaxing vacation and I look forward to coming back!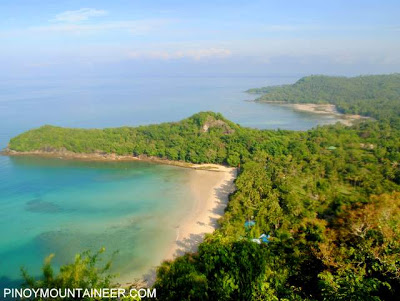 PinoyMountaineer.com thanks former congressman Romeo Jalosjos for accommodating us in Dakak Park Beach Resort and Dapitan City.