Hiking matters #114: My personal encounters with snakes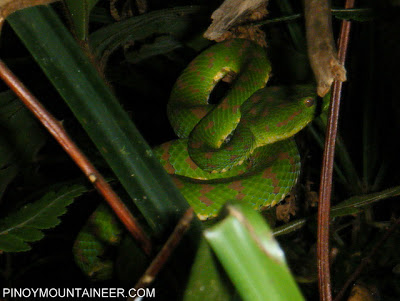 Growing up in the College of Forestry housing in UP Los Banos, our house was my jumpoff when I would climb Mt. Makiling – something I have done yearly without fail since I was 9 years old. My neighbors and I would play hide-in-seek in the vast forests and brooks of Makiling, and there was even a time when we tried to discover the source of the river that fed into the flat rocks of Flatrocks.
Sometimes we would also encounter snakes. As a child I knew that they loved to snuggle inside jeepneys at night. Or they would just appear in the street, dead, surrounded with flies. Then there would be the occasional rumor of a big snake being spotted. Usually, it is accompanied by a warning for us kids not to wander too far in the forest.
When I was in high school, while my mom and I were climbing Mt. Makiling, we saw a cobra that emitted a shrill sound "Ik-ik-ik!!" and we were immobilized by the sight of the powerful creature, its head elevated just like in Discovery channel. Fortunately, it crossed the trail peacefully. we could not forget, until now, how dangerously close we were in this encounter.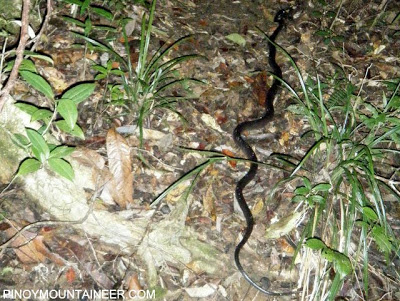 My next encounters with snakes were also in Mt. Makiling. They were usually color brown, but once, I did see a snake with red bands and was supposedly a poisonous snake (the professors in UPLB all tell me however that non-poisonous snakes far outnumber poisonous ones in the Philippines). When I climbed with Kiko Rustia and the rest of the Born to be Wild crew in Pico de Loro on May 5, 2009, we saw a green viper at the side of the Parrot's Beak, while we attempted to erase some of the vandalism. We also saw a snake in Mt. Madjaas, and since it was a big one, we were forced to take a brief detour lest we have an unfortunate encounter with it.
Most recently, while climbing Mt. Tres Marias in Biliran, I saw at least three snakes, and was able to take a photo of a beautiful green snake, as well as a black one crossing the trail as we nighttrekked. My hosts, the Nalda family, tell me that Mt. Tres Marias is really a mountain with a lot of snakes; and everytime they go up there they would always see at least one.
Snakes are part of the great outdoors; they represent the dangers that we face whenever we go out of our way. But snakes, too, are afraid of us, and this is the reason why we rarely get to see them. And in this regard, one may say that nature is afraid of human beings too, because we have the capability to destroy it. I always enjoy seeing snakes up close (but not very close!) and although I know they pose a danger, I do hope that they will still be around for our children and grandchildren.
Share your snake encounters as well by commenting!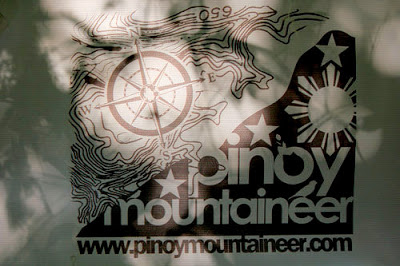 PinoyMountaineer thanks Prof. Ray Lucero, and my father, Dr. Rodel Lasco, of UP Los Banos for sharing their knowledge about snakes and other forest fauna in the Philippines.