Mountain News: Mt. Halcon and Mt. Banahaw status updates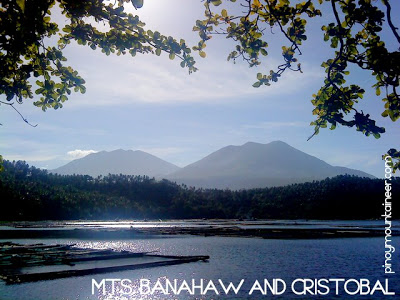 Mt. Halcon: No definite opening date yet.
I texted our usual sources in Baco, Oriental Mindoro and a town official disclosed to me that the Sangguniang Bayan (SB) or town council has yet to discuss the lifting of the ordinance that prohibits hiking in Mt. Halcon, and apparently, a new ordinance has to be passed to legalize climbing. Initially we had thought that the ordinance would simply lapse on its own and there is no need for another ordinance. Perhaps a meeting is needed to discuss the details of Mt. Halcon hiking – from climbing fees, training and selection of guides, involvement (if ever) of the local mountaineering clubs, and even setting up of stations.
Another local source independently verified this: "There are still no updates regarding the negotiations on Mt. Halcon climbing." I hope the negotiating parties reach a compromise soon so people can start climbing – of course we also hope there is some form of regulation.
Bottom Line: There's reason to hope but don't count on it yet!
Mt. Banahaw: Official reopening on March 2012
Our good friend, Ms. Sally Pangan, PASU of the Mts. Banahaw-San Cristobal National Park, has reiterated that Mt. Banahaw's closure extends up to 2012, and the soonest reopening date is the summer of that year. Right now, officially, Permits are NOT being issued by the Pagbilao office of DENR.
Asked about the climbing activity that goes on even without permits (i.e. "backdoor entrance"), Ms. Pangan says that these climbers "climb at their own risk" and the DENR-PASU cannot be held liable for any unforseen event that happens to them. Thus, while there seems to be no threat of any punishment to be meted those who climb, those who climb cannot rely on any government support , because in the first place, they're not supposed to be there.
Mt. Banahaw is one of the major mountains in the Philippines, and like Halcon is one of the
sixteen highest regional peaks
representing the Southern Tagalog region (Region IV-A).
Bottom Line: Banahaw officially reopens at 2012 but if you can't wait, go ahead and climb but do so at your own risk.
Note: PinoyMountaineer.com does not encourage climbing mountains that are officially closed.