Hiking matters #126: Mt. Manalmon, nice and easy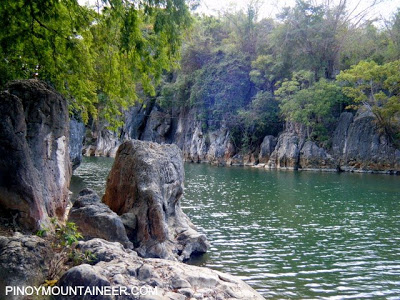 Even the most novice of hikers will agree that Mt. Manalmon is a very easy mountain to climb. Yet, its ease does not diminish its beauty. Thus said, it is a very nice hike which we experienced for ourselves last January 31, 2011. I was joined by my hiking buddies Julian Canero and Iron Lady Jo Steven.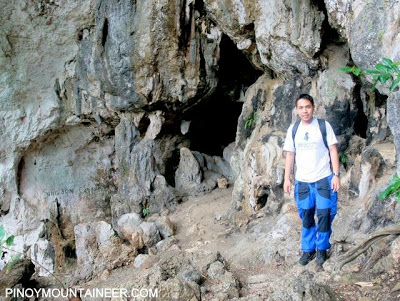 Julian brought his car and from NLEX, we exited at the Sta. Rita exit. We followed through the towns from Sta. Rita to San Ildefonso, passing by Baliuag. Finally beyond San Ilefonso lay San
Miguel, and we left Daang Maharlika to take a road towards Sitio Madlum, which is the jumpoff.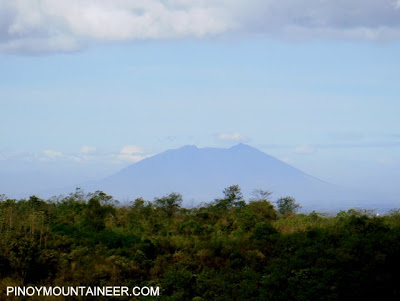 Ian guided us – the rates are fixed and a guided daytour of Manalmon will cost you just P300. A brochure says the total length is over 5 kms. First we ascended a rocky sort of Via Crucis before entering of a short segment of Madlum Cave – locals proudly say that an episode or two of "Mulawin" was filmed there. Then we crossed Madlum River, passing by its interesting rock formations.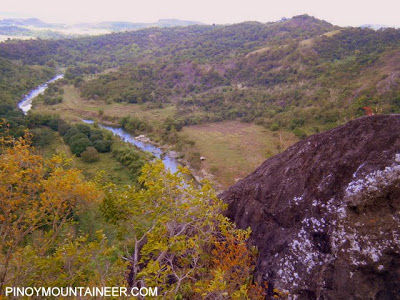 Thirty minutes later we were already on the big rocks that herald the summit of Mt. Manalmon. From there, Madlum River looks very nice, and on the other side stood Mt. Arayat, majestic above the Central Plains of Luzon. It was also very windy, too, at the summit of Manalmon, and the winds were very refreshing.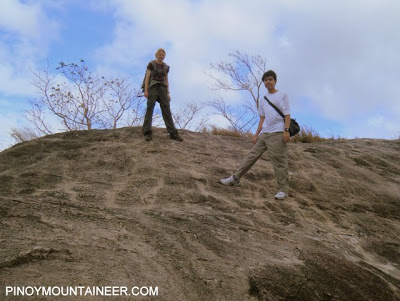 The guides are trained to take you down a different trail from the summit – it's always interesting if there are different trails in one climb. This time the trails were steep, and thus our descent was quite swift. The whole climb, up, down, picture taking and mini-picnic, took less than 100 minutes.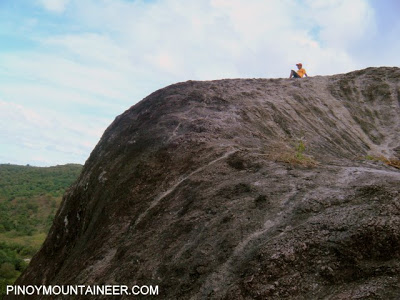 We realized that we had time for another mountain and this realization led us to a harrowing (but well worth it) exploration of nearby Mt. Mabio.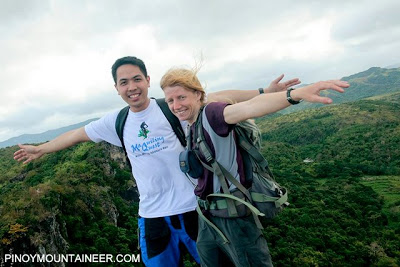 BIAK-NA-BATO ADVENTURE
Hiking matters #126: Mt. Manalmon, nice and easy
Hiking matters #127: The stunning Pinnacles of Biak-na-Bato N.P.