ALERT: Quarrying threatens to destroy Rhino and Lioness Rock, Norgazaray, Bulacan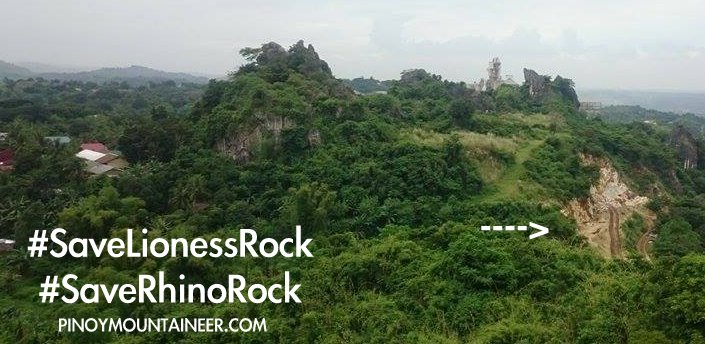 MANILA – We are very alarmed that quarrying has started in the
Rhino and Lioness Rock
area in Norzagaray, Bulacan, despite the agreement reached by the LGU and stakeholders to turn the site into an eco-tourism area, and the vigorous opposition raised by locals and mountaineers alike. The Rhino and Lioness Rocks are limestone formations which take the unique shape of a rhinoceros and a lioness, respectively – they are treasures worth saving.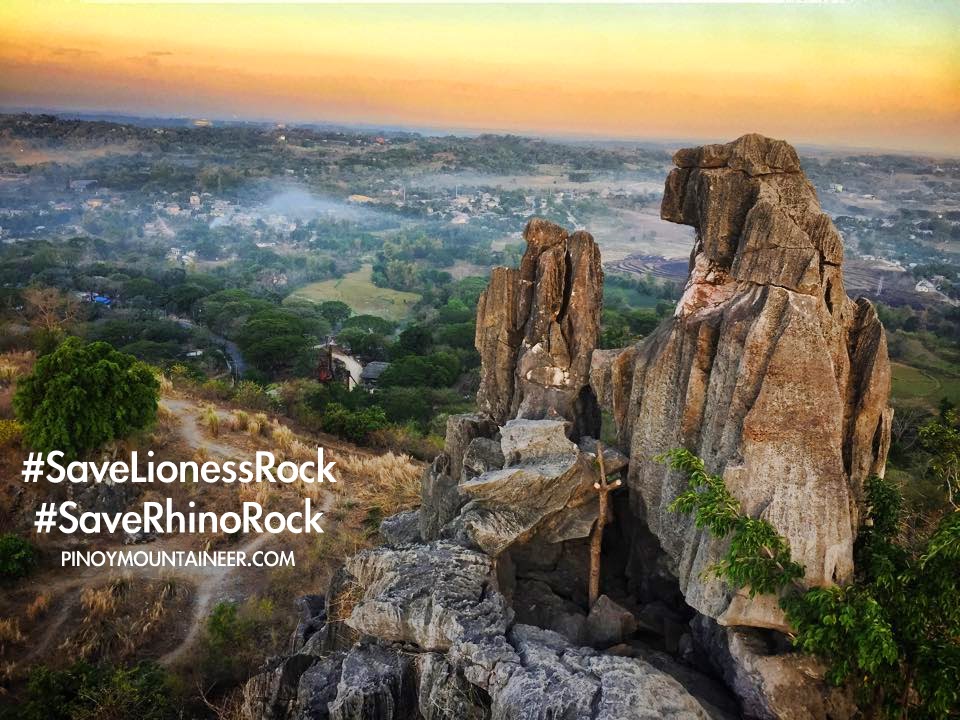 The first photo in this article was taken by a concerned citizen on October 14, 2015 and clearly suggests that the quarrying company, SPAR Development Corporation, has just waited for things to "die down" – before swiftly moving in for the kill. He tells us:
Nagresume na ng pag-quarry ang mining company na SPAR. Sabi ng konsehal namin, hawak na ng Municipal Tourism yung case tungkol sa pagbubukas ulet ng [Rhino and Lioness Rock]. Sana po may petition tayong magawa para mapreserve yung bundok. Maipakita sa kinuukulan na magandang lugar ang bayan namin at pampalakas ng turismo. Salamat po.
I join the residents of Norzagaray in condemning this move and call on outdoor lovers and all Filipinos to oppose the quarrying in Rhino and Lioness Rock, and I am appealing to our friends in the media to help us publicise it because we can no longer expect the local government to take up this cause.
This could be our last chance to save Rhino and Lioness Rock.