Hiking matters #135: Made it to Mt. Matutum!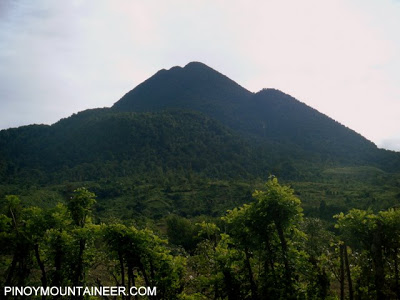 Mt. Matutum at 2286 MASL is the highest mountain in Region XII (SOCCSKARGEN), its name meaning 'pointed'. Ever since I first visited South Cotabato six years ago as a guest of my T'boli classmate Darryl Dagang (and we climbed Mt. Parker), I had aspired to one day climb this very imposing peak. On February 19, 2011, my wish finally came true.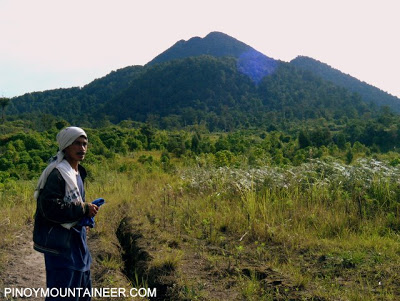 I was joined with my hiking friends, and some hiking friends-of-hiking friends. We took the shortest trail, via Sitio Glandang in Brgy. Kablon – but even then it was a 1300-meter altitude gain to reach the summit – meaning, it will be a steep climb, a worthy dayhike.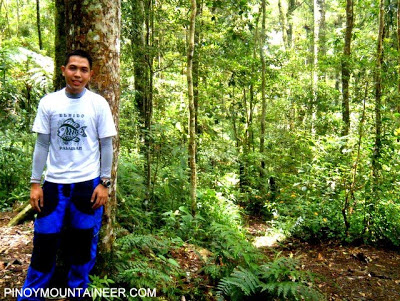 The climb can be divided into two: Phase 1 and Phase 2, with a campsite between them. Phase 1 features, initially, some open slopes, facing Tupi, Polomolok and General Santos City, and then a forest. Phase 2 on the other hand features a denser forest, which requires hurdling some branches and tree trunks, and other "acrobatics" – mild compared to those of Madjaas. Interestingly, one has to "level up" for Phase 2, which has steeper trails. The trekking time for the two phases is almost the same.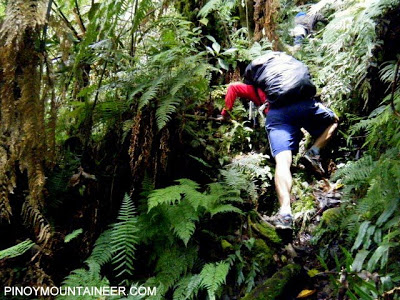 It took us 4 hours 10 minutes to reach the summit. There we had lunch, and although clouds obscured what would have been very nice views of Mt. Apo, we had some clearing, enough for some nice shots.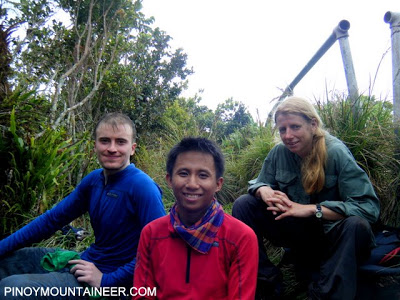 Back at Sitio Glandang, I interacted with a B'laan family, which was a very memorable experience. Jhoc Nalda, ever resourceful, slaughtered and cooked a native chicken which served as our post-climb feast. Then we went down:
On a habal-habal
Across the endless pineapple fields.
Behind us,
The full moon casts its glow
Upon mountain majestic.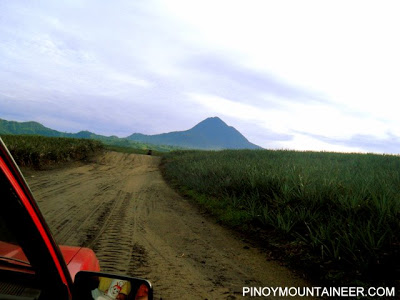 PinoyMountaineer thanks Geoff of SBMS for taking us to Brgy. Kablon from General Santos City, and for the postclimb beach trip at Glan, Sarangani!