Hiking mattters #136: A traverse dayhike of Mt. Tampurong in Mt. Apo Natural Park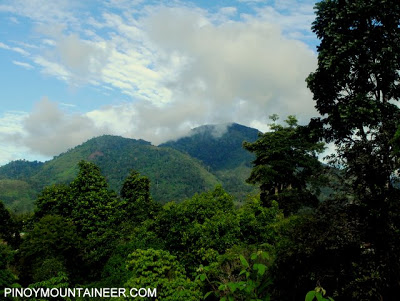 A peak within Mt. Apo's realm, just like Mt. Talomo, is Mt. Tampurong in Digos, Davao del Sur. Compared to Apo and Talomo, its elevation of 1695 MASL pales, and yet it is prominent in its own right, a distinct mountain, visible from as far as Mt. Kalatungan in Bukidnon, where it seen as a peak that interrupts that straight line that is the plateau of Kapatagan.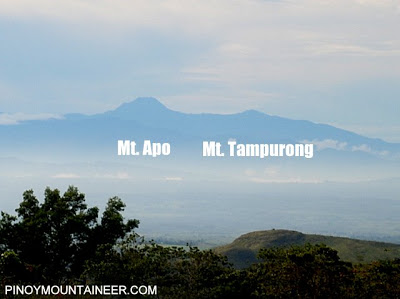 Although it has all the hallmarks of a hiking destination, it is unsurprising that it has been easily eclipsed by Mt. Apo, under whose shadow it literally stands. Nonetheless, Mt. Tampurong is known to mountaineers in Southern Mindanao, and has invariably figured as a training climb of some hiking clubs from Davao. Still, Mt. Tampurong is rarely climbed; I only heard of it from Iron Lady Jo Steven when we were in Talomo, during which we imagined Apo, Talomo, and Tampurong as a trilogy akin to Banahaw, Banahaw de Lucban and Cristobal.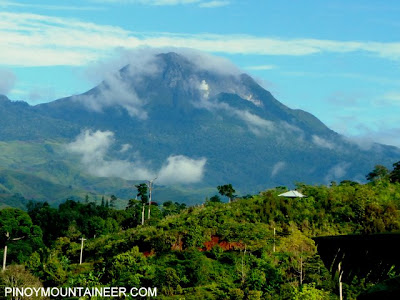 Fortunately, this time around I finally got to do the little-known Mt. Tampurong, and the bonus was I managed to traverse it from Brgy. Matti to the famous Brgy. Kapatagan, in Digos City. One day later, the Iron Lady, fresh from her whirlwind Mt. Apo Traverse that only took 12 hours of trekking time, would follow my footsteps and do the same thing. I was accompanied by Dondon, a Mt. Apo hiking guide based in Digos, and Junjun, a local of Brgy. Matti who offered to guide me. Jaime Aldeguer, who organized the 2nd Mt. Apo Sembreak Climb with me, accompanied me to the jumpoff and helped make the arrangements for my climb.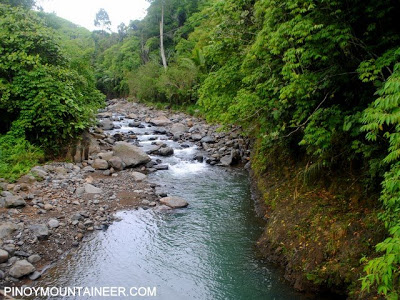 Now Brgy. Matti is one barangay away from Brgy Kapatagan, sharing the same highroad but it is closer to Digos. When I arrived there, there was a great view of Mt. Apo, Mt. Talomo, and Mt. Tampurong – lined up in what would truly be a trilogy. I was pleased to see that Mt. Tampurong is really a distinct mountain, and not a mere subpeak. I started trekking at around 0806H.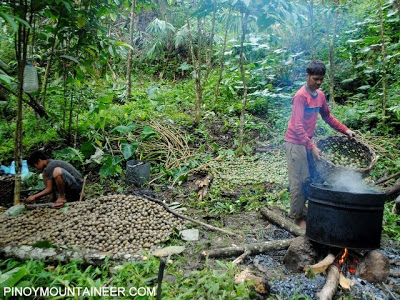 We passed by some local trails where agricultural activities are conducted – such as the preparation of kaong, the planting and harvesting of crops, among others. Some streams would also be crossed, including one that has a nice hanging bridge. Overall it was like a Mt. Talamitam or Mt. Cinco Picos-like open trail that culminates in a purok (hamlet) that is also called Tampurong.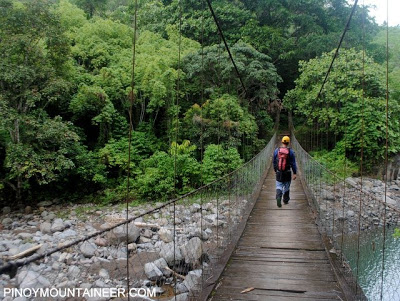 Beyond the hamlet, a forest ensues and it is reminiscent of Cristobal's far side -replete with noxious and thorny plants; with trails that are barely trails, steep and overgrown. Yet it does not last long; at some point, a "main trail" within the forest is stumbled upon, and from there it is an easy way up the summit. There is nothing much at the summit, save for some nice trees, mosses, and orchids; it is flat but being part of the forest, view-less. Nonetheless, it was nice to be there and see for myself what it was like. Arriving at 1138H, it took me 3 hours and 32 minutes to reach the summit from Brgy. Matti.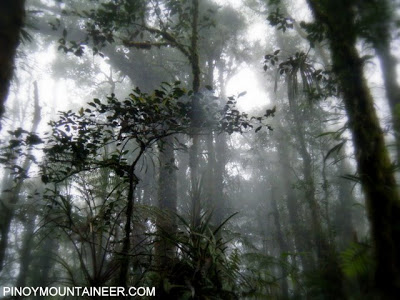 The adventure went on with the traverse to Brgy. Kapatagan; again we had to exit the "main trail" within the forest, and to do that entailed passing by more of, to evoke Maktrav, the "wild boar" trails – the allusion here is real for there are really wild boars, still, in Mt. Tampurong. Until now, I can feel the stabbing pain of the lipa in my skin. But thankfully the rattan thorns did not get my ears or something really nasty.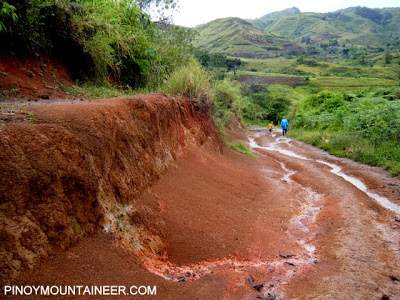 Once beyond the forest, however, the trail is easy – and there is a view too; on a clear day Apo will be right in front of you, and beneath it, the plateau of Kapatagan. It is a vast plain, almost town upon itself. Towards the right side you can see the road from Digos cutting across the highland slopes.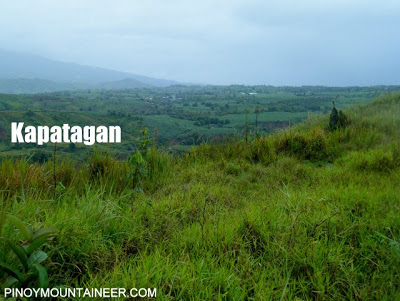 Finally, banana plantations – the guide says they belong to Dizon Farms – would herald the way to Brgy. Kapatagan. Soon houses begin to emerge and finally, the main road where you can get a habal-habal to take you down to Digos. at 1443H I was there – thus, a three-hour descent from the summit.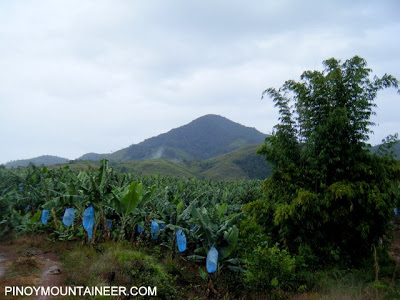 As I said, the next day Iron Lady Jo Steven performed the Tampurong traverse with the same guides. We agree that it is like a Maktrav, though a bit easier; a Cristobal though a bit harder – recommended for people looking for a dayhike from Davao, but find Mt. Puting Bato a bit too easy. It is also recommended for people who wish to do a sidetrip when climbing Mt. Apo. All in all, it was a nice and refreshing dayhike that caps the end of my first Mindanao hiking trip of the year.