Hiking matters #164: A dayhike of Pantingan Peak, the summit of Mt. Mariveles in Bataan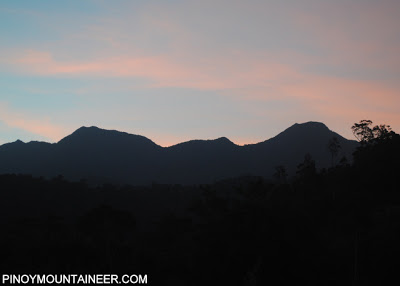 A few weeks ago, just over a day after the 7-mountain Bicol mountain marathon, I climbed up Pantingan Peak (no PM article yet) in Bagac, Bataan, with my hiking friends. Pantingan Peak is the highest point in Mt. Mariveles, and as such, its summit, and as Mariveles is the tallest mountain in Bataan, Pantingan Peak is the highest point in the province, and one of the most prominent peaks in Central Luzon.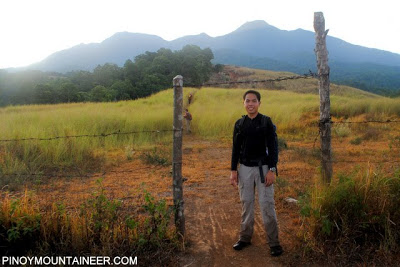 Pantingan is rarely climbed, let alone dayhiked, but we were convinced that we would do it in one day. I was joined by Sir Martin and his friend Alvin Salcedo, PALMC President Mayan Gutierrez, ASEAN Adventurers Del Bahena and Julian Canero, and FR Hortelano and Iron Lady Jo Steven – with whom I did Mt. Masaraga in Albay just two days prior.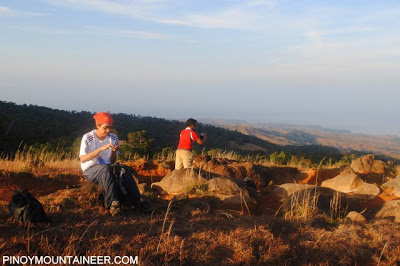 Our van reached the jumpoff before 0400H, and we started trekking at this early hour. By the time the sun appeared, we were already past the first forest, and about to reach the barbed-wire fence which marks the 'entrance' to the mountain. We enjoyed good views of Mt. Natib, Mt. Samat, and of course, the looming peaks of Mt. Mariveles.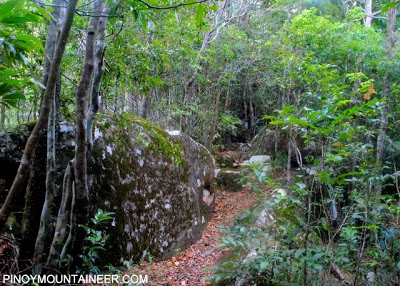 The forest that ensued was reminsicent of those of Tarak Ridge and Arayat. Past the forest, the trails were already overgrown; there were a lot of thorny plants and even our guide Charlie had a hard time locating the trails. But eventually, after almost 5 hours of trekking, we reached the summit! The view, of the 'crater rim' peaks of Mariveles (it is, after all, a volcano), was awesome.
I will have to talk to Sky Biscocho, who tells me that they first climbed Pantingan in 1996, for the correct identification of the peaks. But he says that Mariveles is really his favorite mountain in Luzon. Personally, I think I can appreciate his sentiments more now that I've seen the introspective Pantingan (vis-a-vis the outward-looking, but also beautiful Tarak Ridge).
PinoyMountaineer thanks Sir Martin Cortez for organizing this climb, and also Maldz Fallar for providing Martin with information regarding the hike.