Hiking matters #199: Yamanobe-no-Michi (山之辺の道), the ancient trail in Tenri, Nara, Japan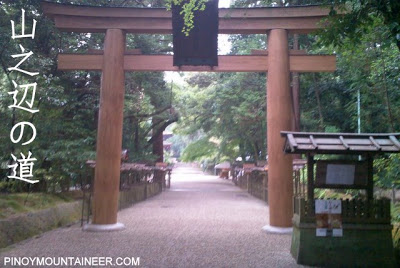 From October 7-9, 2011 I was in the Kansai region in Japan, basing myself in Osaka, to do three short hikes in the region before my family came over for our reunion thereafter. Unfortunately, the weather was uncooperative for the first two days, but it did not stop me for doing two easy excursions: the ancient path of
Yamanobe-no-Michi (山之辺の道)
in Tenri City, Nara Prefecture, and going up
Mount Hiei (比叡山)
in Kyoto, Japan. On the third day, the sun finally went up and I did a rewarding traverse of
Shiraga-dake (白髪岳)
in Hyogo Prefecture.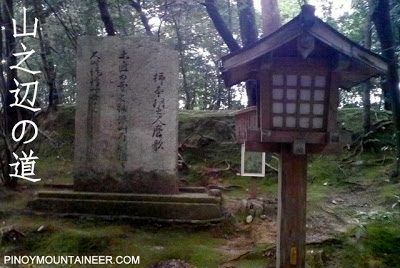 Yamanobe no Michi, said to be Japan's oldest recorded road, gives a feel of Old Japan and is one of the popular easy treks in the Kansai region. Along this trail, hikers find many temples and shrines, such as Ishinokami Shrine, Chogakuji, Sumo Shrine, and Hibara Shrine, as well as ancient tombs such as Fusumada Mausoleum, Emperor Sujin Mausoleum. Also, walkers will be drawn into romantic ancient past by place names and legends related to the Manyoshu, that hallowed anthopology of poems past.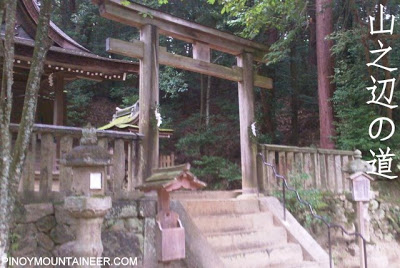 I decided to do this short hike despite the rain. From Osaka, I took the JR trains to Nara and got off at JR Tenri Station (JR天理駅). From the station, there are maps showing the way to the trail, and although it could get confusing at times, I just followed the trails to see where they would take me.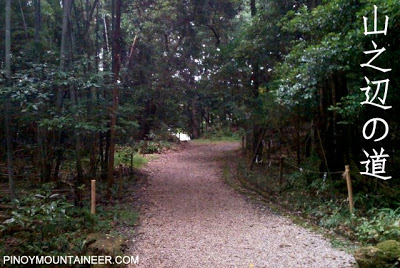 The path was beautiful. I went on a weekday so it was very quiet, and in my solitude the Old Japan that I came there for came to life; there were temples along the way, and a verse from the Man'yoshu came to my mind:
This lone boy
Sets off on a journey
Grass for his pillow.
Since some of the temples had an entrance fee, I decided not to enter them, since anyway, lots of temple touring awaited us in Kyoto and Nara, when my siblings arrive. Instead, I just walked on and on along the trail.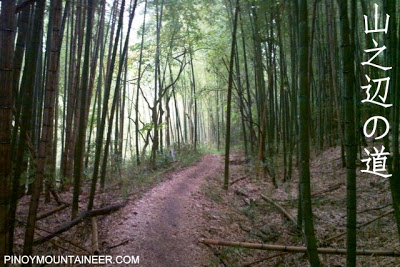 Eventually, I ended up on a bamboo grove, which was very much like one of the trails I passed through in Taiwan, on the way up Shuisheshan in the Sun Moon Lake area – a climb that was commemorated in
Hiking matters #170
. Finally, I arrived at a dam whose name escapes me at the moment; it was a scenic sight and I stayed there for a while, snacked on some
onigiri
that I bought in FamilyMart, and then walked down to the nearest train station, back to Nara, then back to Osaka.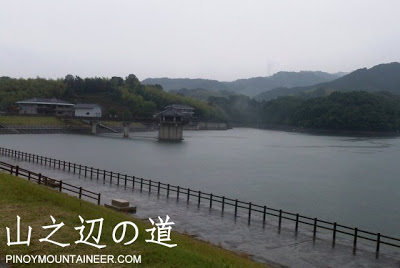 AUTUMN IN JAPAN 2011
HM #202: Outdoor shops in Osaka