Hiking matters #201: Hiking up Shirage-dake (白髪岳) and Matsuo-yama (松尾山) in Hyogo Prefecture, Kansai, Japan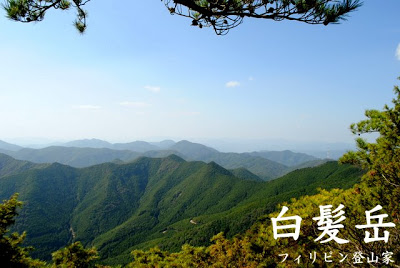 OSAKA, JAPAN – Finally, the sun! For the first three days I've been here it has been raining, but today, I was blessed with great weather, perfect for another solo dayhike! Of course even with the rain I pushed through with my two other dayhikes: Yamanobe-no-Michi in Nara Prefecture, and Hieizan in Kyoto Prefefecture. But I have very few views in these climbs, and even fewer pictures. So I wasn't letting go of Shiraga-dake (白髪岳) in Hyogo Prefecture without good shots!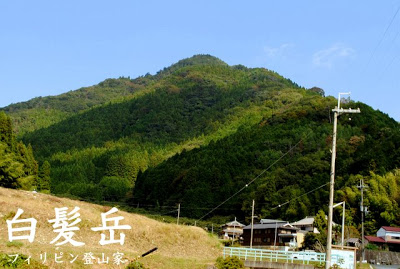 From my guesthouse in Osaka I took the JR Fukuchiyama line (福知山線) bound for Sasayama-guchi (笹山口) and got off at Furuichi (古市) station, just as instructed in this
very informative article
in my usual reference in Japan hiking,
Hiking in Japan
. I walked all the way to the jumpoff, passing by some scenic countryside. Then the trail started — first passing by cedar woodlands.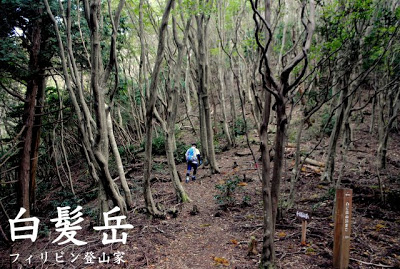 By the way, before I set off from Osaka, I bought my usual 390-yen bento set at FamilyMart. I had intended it to be my meal at the summit. As for drinks, Calpis Water!! This is probably my all-time favorite beverage, and I always buy it in Cash 'n Carry Mall back in Makati whenever it's available. As for trail food, I bought some matcha mochi which, just like many Pinoy delicacies, are made of rice.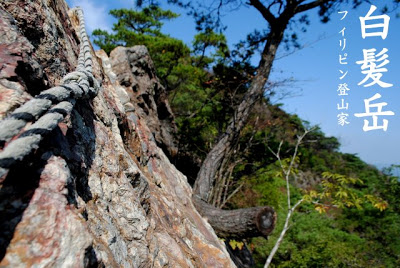 It was a solo dayhike, but solo hiking is not uncommon in Japan. The trails are very safe, and they are clearly marked with trail signs. The only requirement is some familiarity with the kanji characters, but they are decipherable to anyone who can read even Chinese. As for me, I forced myself to memorize early on the signs that are pertinent to hiking.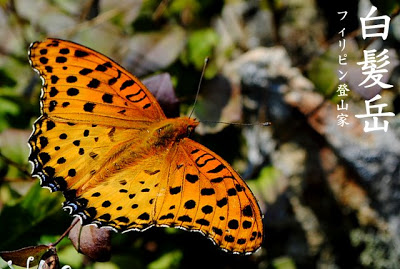 Roped segments ensued, after the woodlands, but they were quite manageable, much easier than MakTrav back home. Within a few hours from the jumpoff I was at the summit of Shiraga-dake, enjoying the beautiful view. I had lunch there, then continued on with the traverse to the other peak. The descent was immediately steep, but with ropes, and afterwards came a pleasant ridge walk.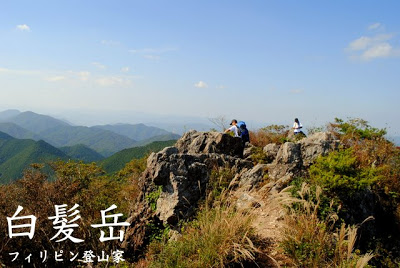 Matsuo-yama ((松尾山; Mt. Matsuo), however, was an unremarkable peak, its only claim to fame its being the site of an old castle, now gone. Still, it was nice to do the traverse, and it had some nice forests as well. There was a choice between three trails from the peak, and I decided to follow a group of Japanese hikers.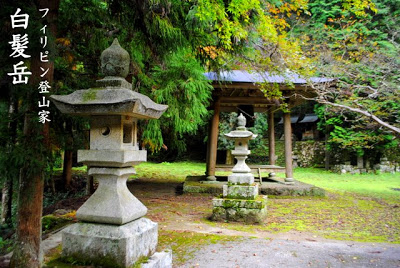 I made the right decision: the trail ended into a beautiful, secluded temple! I enjoyed the view in this temple, with wooden torii, nice gardens, and stately cedars. A fitting reward for completing the Shirage-dake to Matsuo-yama traverse! What a nice dayhike! I walked back to the nearest train station, then back to Osaka where my family will also be arriving from the Philippines to start of our reunion!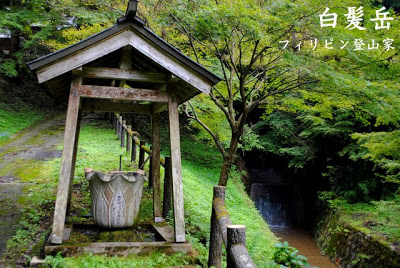 AUTUMN IN JAPAN 2011
HM #202: Outdoor shops in Osaka