Hiking matters #219: Kibungan Circuit version 2, day 2: Mt. Tagpew and back to Tanap

I had a lengthy and relaxing sleep inside my bivouac tent at the summit of Mt. Oten! The temperature was just right; cool enough to be pleasant, but not chilling. Indeed, the temperature probably reached 10 degrees at the lowest that night. Later, they told me that there was a brief episode of rain but I didn't even notice it!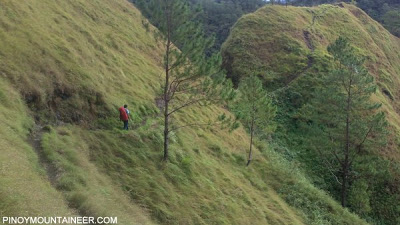 We resumed trekking at 0800H, passing through a series of narrow trails that run along the pine-covered slopes that made me reminisce about Mt. Sicapoo. Our next target was Mt. Tagpew, which was, according to our itinerary, about four hours away. Leo and I went ahead with one of the guides, Disenio.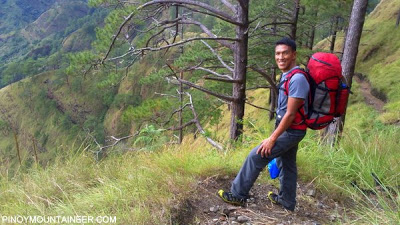 It was a leisurely trek across beautiful scenery, and we had much conversation along the way. Also, I tried to identify the distant mountains, and I succeeded in some of them: there was Mt. Sto. Tomas, Mt. Ugo, as well as the Bakun mountains. Mountains, like old friends, are always nice to see again, even from afar.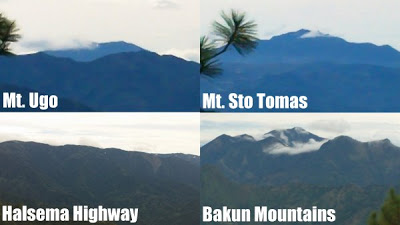 Eventually, we reached Mt. Tagpew, which is accessible as a sidetrip from the regular trail system; the final assault is quite precarious. It was a nice viewpoint, and would have been nicer if not for the clouds that were beginning to obscure the views. Leo picked up some nearby cassava (kamote) tubers which he later boiled as his lunch!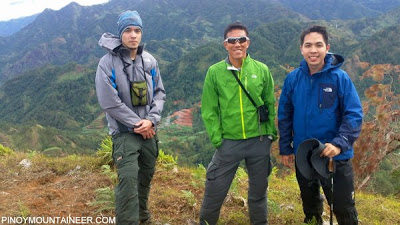 Past Mt. Tagpew, we reached Legleg village, where we had lunch at the grounds of the elementary school. Just a few hundred meters past the village was a burial cave, with two coffins in the traditional Kankaney style. It was another nice sidetrip that added a cultural flavor to the beautiful trek.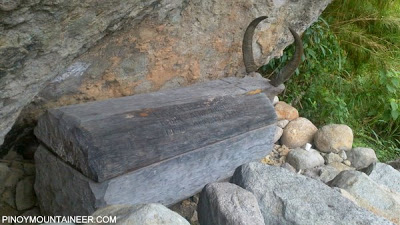 Clouds have enveloped much of the view, and by the time we reached the Bato Viewpoint, there was nothing to see, except for ourselves and the rock that caused it to be called as such. However, as we continued our descent, we caught occasional glimpses of the beautiful terraces. At one point, we even trekked through some of them.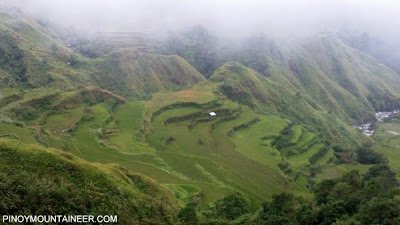 We reached the Mayos river at 1440H, well ahead of schedule. Here, I tested the Dexshell waterproof, breathable socks which will be the topic of a future gear review. From the river, we did a leisurely walk of the less than 2 km stretch until we arrived at Sitio Tanap, completing the Kibungan circuit!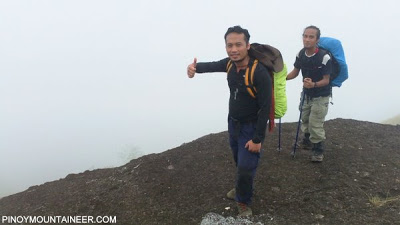 What can I say? It was a great trek! The trail possibilities in Kibungan seem infinite and I would like to do more hikes there in the future! Thank you to the team, especially Sir Martin who organized the climb and Farah who provided private transport! It was, of course a great honor to climb with Leo Oracion, and I look forward to more in the future!