Hiking matters #237: Hiking up Bongao Peak in Tawi-Tawi, the southernmost islands in the Philippines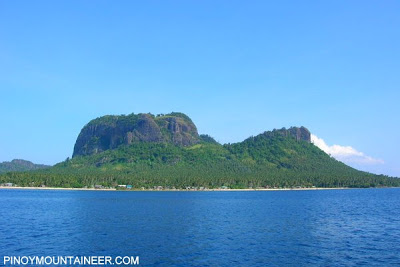 In October 2006, during the semestral break of my 2nd year in medical school, I went with my classmate, now Dr. David Chan and our dear mentor, Prof. Arnold Esguerra, in a cultural journey to Tawi-Tawi in which I experienced life in Muslim communities for the first time. From Manila, we took a plane to Zamboanga, then took the Weesam Liner that brought us to Jolo, Sulu, and then Bongao, Tawi-Tawi. One of the highlights (for me) of our trip was the dayhike up Bongao Peak or Mt. Bongao.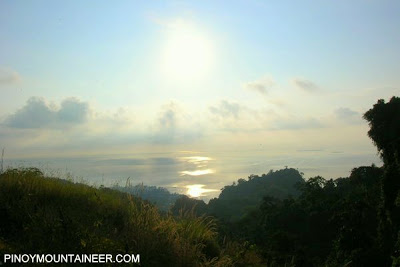 From our seaside lodge in Bongao, we woke up very early to climb the peak, which, although only a few hundred meters in elevation, was very imposing when viewed from the sea. Furthermore, its significance is heightened by its prominence in local history and folklore; it is said to be a burial place for a Muslim saint. Prof. Esguerra, who has been up the mountain before, said we had to bring bananas with us.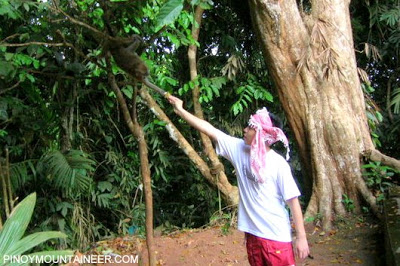 Later on, as we climbed up the mountain, we realized that the bananas were for the numerous monkeys who really expected these fruits as "tribute"! As they approached us, the rustling and rumbling in the trees rose in a crescendo and we felt as if there were an earthquake! I didn't want to miss the tradition of the place so I heartily gave out some of the bananas we brought along!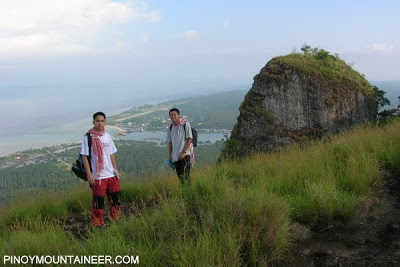 The highlight, however, came further up the hike – it was just over an hour in all – when we reached the peak, and the view of Bongao Island, and of Sulu Sea, the vast expanse of waters that stretched all the way to Borneo – it was truly a splendid sight. On that same day we headed further south, to Sibutu Island, and it is truly one of my most memorable journeys in the Philippines – and a reminder that hiking, traveling, and learning about our country can go hand in hand.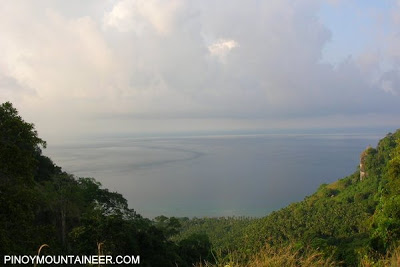 Note: This climb of mine took place in Oct 2006, before PinoyMountaineer.com was created, and is thus not an immediate account of a climb, as is customary of hikes narrated in "Hiking matters".