Hiking matters #239: Dayhiking Daguldol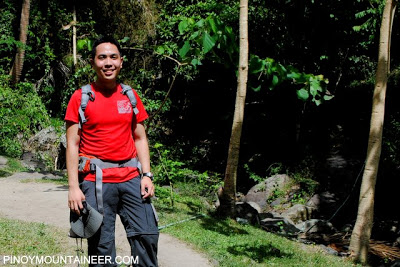 NAIA TERMINAL 3 – Mt. Daguldol at San Juan, Batangas is at the far side of the province, and is thus more commonly done as an overnight climb or a dayhike within an overnight trip, but since it has been 6 1/2 years since I last visited it as an applicant of the UP Remontados when I was still in college. I decided that it's about time to head back to this mountain. Unfortunately. I didn't have time for an overnight since I have to go to Bohol the day after (that is, today).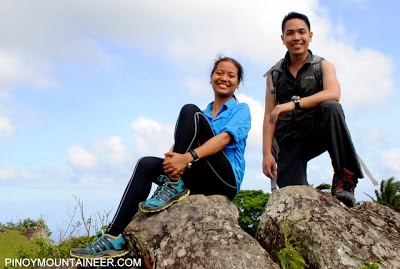 So I went with my frat brods Daniel, Mau, Josh, and Denor; Kilimanjaro companions Farah and Mutya, PALMC pals Mayan and Carlo, as well a very special guest, Jenny, my elementary classmate in our first reunion since our graduation 13 years ago! We rendezvoused at SLEX Shell Station, continued on Star tollway, then from Lipa, proceeded to Brgy. Hugom in San Juan. The travel time is longer than what you would normally expect on a dayhike.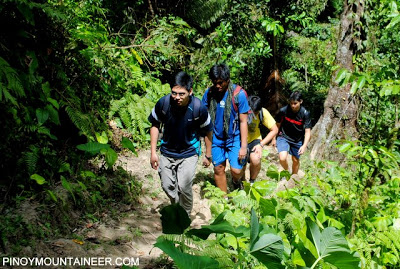 So much has changed since I last climbed Daguldol; it is now more organized and receipts are issued; there are standarized rates for registration (P35/person) and guideship (P350/group), something I appreciated. Even the guides wear blue uniforms with their names on it, thus, I easily remember the name of our guide : Severino. Since there is now (rough) road to the trailhead, it is not necessary to do what was once the scorching hot beach trek!


From the registration area, it was a westward, uphill trek into woodlands akin to those in Mt. Banoi, Manabu Peak, or the shaded regions of Gulugod Baboy. Initially, there would be huts along the way and some of them sell the halo-halo which has become somewhat of an attraction by itself among those visiting (and reminiscing) Daguldol.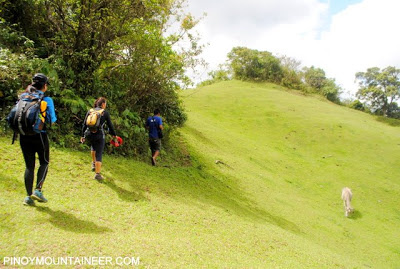 Then, the trail continued – woodland still but this time occasionally garnished with rocks, until the summit area, with its open grassland slopes (complete with grazing cows). Here, the views are refreshing, and being there, I felt, was reward enough for a relatively long ride and a relatively monotonous trail. The occcasional sampinit (wild berries) were a nice dessert!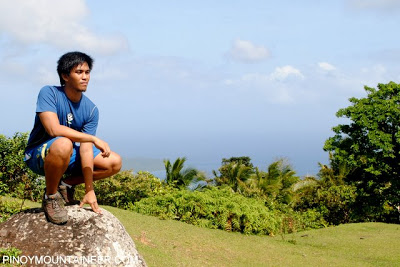 The views at the summit area (there are many different view points) are very nice, offering a vantage point in which much of Batangas can be seen – including its chief mountains, such as Mt. Daguldol and the Malipunyo Range. Mt. Banoi, including its communication towers, are also very much appreciable, and nearby Mt. Naguiling which is accessible via a traverse. Most enjoyably, even Mts. Banahaw and Cristobal came into view, although partially obscured by clouds.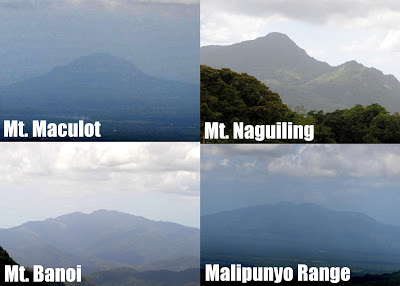 After the climb, we headed down in a relaxed pace, with more halo-halo pitstops before arriving back at the trailhead. From there, it headed to a nice postclimb dinner at Orange Grill at poblacion of San Juan – one of my favorite restaurants when I did my community immersion in San Juan for six weeks back in 2009. We were back in Manila by 2200H. It was truly a great dayhike, and I thank all my friends who were with me!