Mountan News: Mt. Kanlaon reopens! Check out its official Facebook page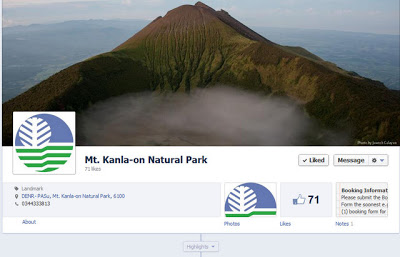 We have received word from from Mr. Angelo Bibar, ecotourism officer, that Mt. Kanlaon has reopened to mountaineers. This development renders obsolete our previous report on Kanlaon, where we reported the closure of the mountain to assess possible earthquake damage.
Moreover, Sir Bibar told us that he is working on a Mt. Kanlaon Facebook page which he hopes will generate more interest in the park — and also an online venue where trekkers and mountaineers can get more information about getting there. You can check out the Facebook page here.
Meanwhile,
Trail Adventours
' Guido Sarreal announced plans to launch trips to Mt. Kanlaon, in light of its reopening. However, he said that they will limit the number of participants in keeping with the park's regulations.