Mountain News: Mt. Kanlaon is closed to assess possible earthquake damage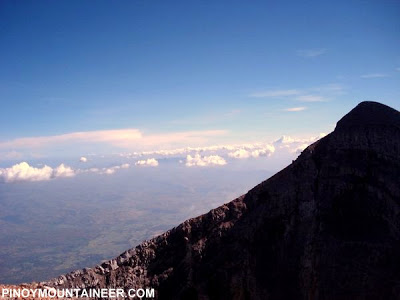 Mr. Angelo Bibar, the former Park Superintendent of Mt. Kanlaon and longtime contact of hikers, has confirmed to us that hiking in Mt. Kanlaon is suspended until further notice.
This suspension of hiking comes after the devastating 6.9-magnitude earthquake hit the Visayas last week. The
Manila Times reports
:
Engr. Cecil Cañada, park supervisor of the Mount Kanlaon Natural Reserve (MKNP) issued the advisory after an "initial reconnaissance/assessment" of the area showed "some portion of Kanlaon Volcano crater was affected."
PinoyMountaineer will monitor this situation and post updates. For those who have already booked tickets for Bacolod or Dumaguete, a good Plan B would be a climb of
Mt. Talinis
or Mt. Mandalagan.