Hiking matters #248:The Holy Ridge (雪山聖稜線) Day 1-2: From Wuling to 369 Hut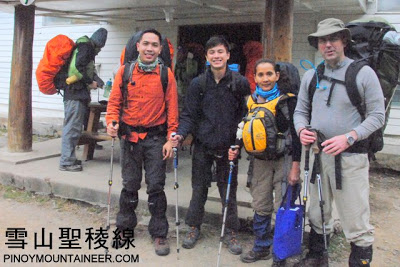 My biggest expedition this year, thus far, commenced from March 31 to April 5 in Taiwan, which is fast becoming my training ground for mid-altitude (2000-4000 meter) hiking. This time, our target was to complete the Holy Ridge (雪山聖稜線) – the most difficult hike in the whole of Taiwan. Joining me were Farah and Ran from the Kilimanjaro team, my American friend Chris and my hiking buddy Javier Cang.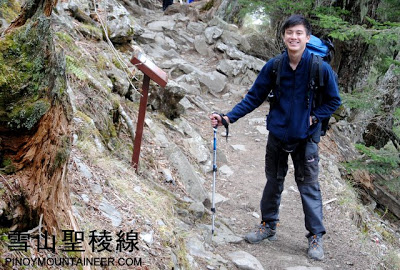 Day 1 saw us leaving from Taipei to Wuling Farm, and then immediately taking a night trek to Cika Hut, where Farah and I had already stayed for our Snow Mountain Standard Ascent last November. Day 2, too, was familiar territory, hiking up from Cika to 369 Hut.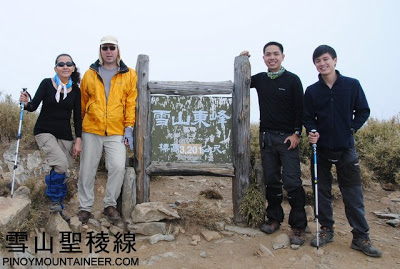 One of the highlights of this first section was the Snow Mountain East Peak, at a respectable 3201 MASL coming from the 2400m of the first hut. The burden of heavy, 23-kilo bags was beginning to take its toll, exacerbated by high altitude, but at this point, I was still feeling okay.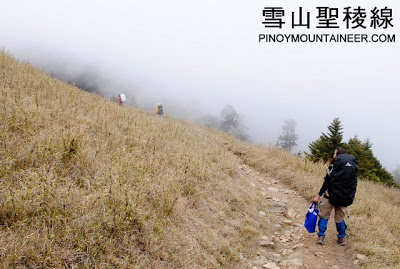 From East Peak to 369 Hut, it was an easy, 2-kilometer march without much altitude change. It was very early afternoon when we arrived at the Hut; but instead of a restful afternoon, we had to 'peer review' the rest of our itinerary, to see if it will be approved by the Taiwanese hikers and guides there. "It can't be done" some declared. The hike is turning out to be more challenging that I had previously imagined.