Hiking matters #259: Mt. Qixing (七星山) in Yangmingshan National Park, a great dayhike from Taipei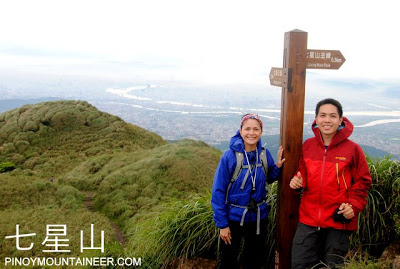 Today, after sending off the participants of the Snow Mountain Expedition, my friend Agot Isidro and I headed to Yangmingshan National Park to climb Mt. Qixing (七星山), at 1120 MASL the highest mountain in the Taipei area. From Jiantan MRT Station, we took Bus R5 that led us straight to Yangmingshan.
The lady at the Visitors' Center was very friendly, and pointed us to the entrance of the Miapou Trail, a 2.4-km trail that leads to Mt. Qixing's Main Peak, via the saddle of the East Peak. The forest path was made of cement and stone most of the time, ascending gradually at first, then becoming quite steep and slippery later on.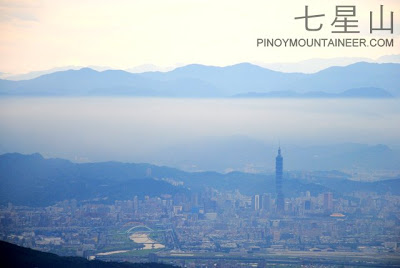 As soon as we passed through the forests, we were enthralled by the breathtaking views of Taipei – including its famous landmark, Taipei 101 – transected by rivers and frame by the majestic mountains of Taiwan.
I am no expert in Taiwanese geography, but I am pretty sure that somewhere in the mountains we saw lay the lofty mountains of the Holy Range – Xueshan and Dabajianshan. Beautiful was the Tamsui River (淡水河) and you can follow its course through the Taiwan Strait, under the shadow of Guanyin Mountain.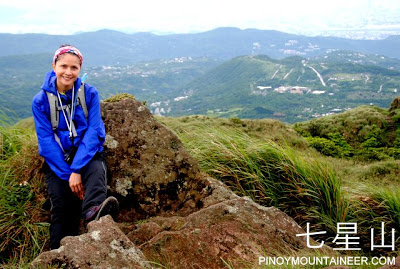 Upon arriving at the grassland slopes at the upper part of the mountain, we went to the East Peak, where we continued appreciating the majestic scenery.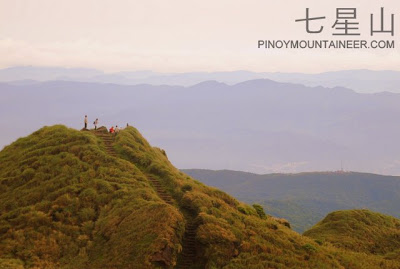 Then we proceeded to the Main Peak (summit) of Mt. Qixing, which had equally fantastic views.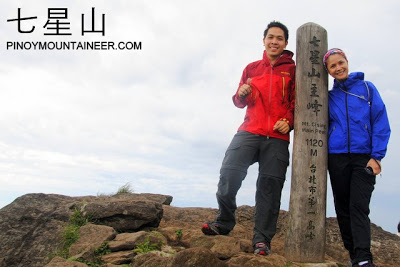 The adventure never ends at the summit, especially if you're doing a traverse, which is exactly what we did!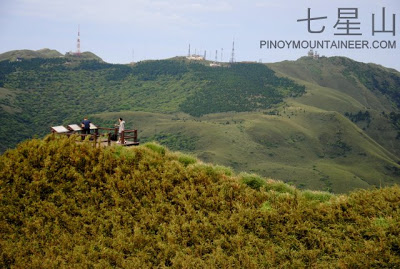 For our descent, we took the Xiaoyoukeng (小油坑) Trail, which we chose because of its fumaroles or sulfuric vents. We were not disappointed!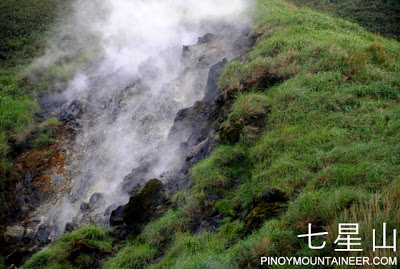 Indeed, halfway through the trail, we were surrounded by all sorts of sulfuric vents, reminiscent of those alongside the Boulders at Mt. Apo's Kapatagan Trail as well as some of the Indonesian volcanoes I have climbed.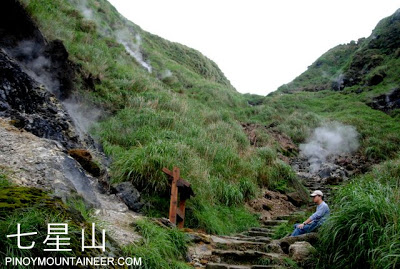 The foul smell of the sulfur notwithstanding, I welcomed this unique experience of having a trail right through some volcanic feature.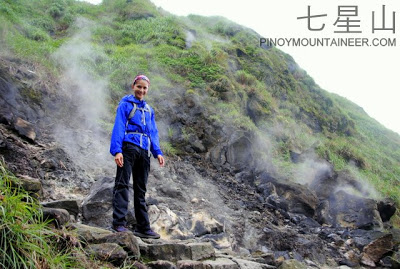 Very soon, we were at the trailhead; the entire climb did not last for over four hours – Agot is quite a fast hiker! At the end of the trail, we were treated to the biggest sulfuric vent, so big that it has become a tourist attraction in itself! Success! What a beautiful dayhike! Thanks Agot for joining me!