Hiking matters #176: The short hike up Hehuanchien Mountain (合歡尖山) in Taiwan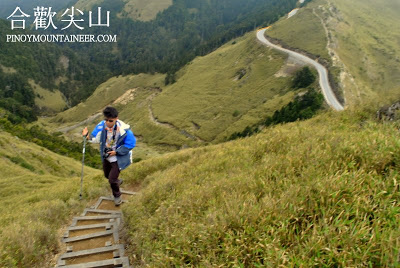 TAIPEI, TAIWAN – It was a very short hike, taking less than an hour, but Hehuanchien Mountain (合歡尖山) is one of the nice peaks of Taiwan's Central Mountain Range (中央山脈). At over 3200 MASL, it is almost 300 meters higher than Mt. Apo. Hence, the temperature was very cool and pleasant. Like its sister peaks in Hehuanshan or Joy Mountain, it is covered with the Yushan cane, which is the same dwarf bamboo that is found in our very own Mt. Pulag.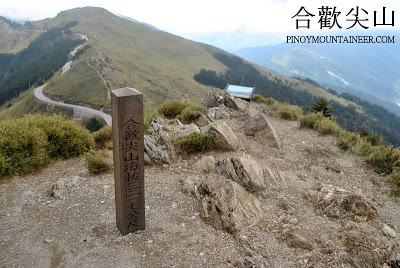 We did an early morning trek of Hehuanchien Mountain after trekking Cilai Minor and Shihmenshan – all part of the Taiwan trekking trip I was doing with Terence, one of my hiking companions and six years my junior in the UP College of Medicine's INTARMED program. We started from the Hehuan Ski Lodge, where the stayed the night before.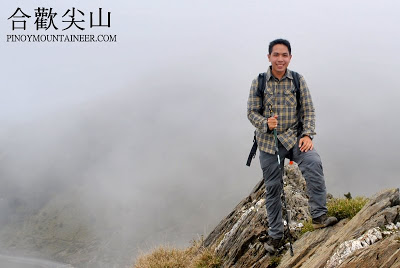 As we ascended the mountain, the fog started to cover everything. Fortunately, it had not rained yet, and we had the summit to ourselves when we arrived there at around 1030H. We didn't have the luxury of time as we had to catch the bus that would take us to Taroko Gorge, our next destination.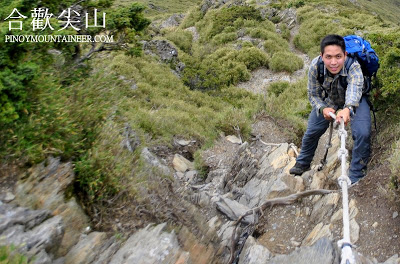 Little did we know that a steep descent actually awaited us on the way back! Yet it was nothing like the steep sections of Mt. Apo, and we didn't run into any difficulty. There were ropes in place and they were firmly established. After a quick tidying up at Hehuan Ski Lodge, we proceeded to Taroko Gorge where the final adventure of our Taiwan trip awaited us!
TREKKING IN TAIWAN (SPRING 2011)
Hiking matters #171: Sun Moon Lake Mt. Qinglong Mt. Erlong
Hiking matters #173: Hehuanshan East Peak