Hiking matters #264: The Mt. Hibok-Hibok Traverse dayhike from Yumbing to Ardent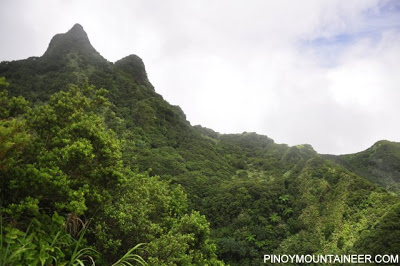 CAMIGUIN – The Sumagaya-Lumot Traverse was supposed to take three days, and we alloted as much in our itinerary, but since we managed to do it as a dayhike, there was suddenly plenty of time left…so we decided to go to Camiguin!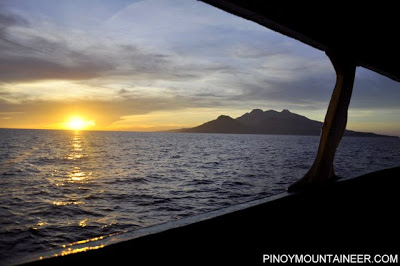 The day after the traverse dayhike, we traveled from Gingoog City to Camiguin via CDO – an arduous trip that lasted the whole day. By the time we had settled down in a resort in Brgy. Yumbing, the only thing we could do was avail of a nice dinner — and the ostrich meat I ordered proved to be very delicious!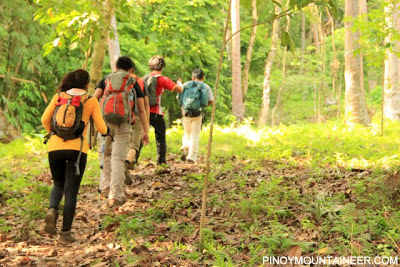 The next day, we started trekking Mt. Hibok-Hibok, via the traverse route from Brgy. Yumbing. We simply walked from the resort, up a cement road, then into the woods, making our starting elevation the sea level itself. Initially, we walked our way through woodlands, which then transitioned into a nice forest.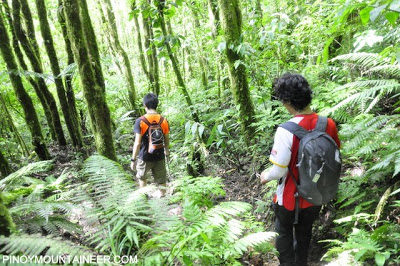 By 0930H, after three hours of trekking, we arrived at the crater lake of Mt. Hibok-Hibok, past a peak that is called Mt. Carling. A pair of brahminy kites hovered above the lake, along with various avian species; the entire place, from the crater to the highest point in the trail, seemed like a bird sanctuary.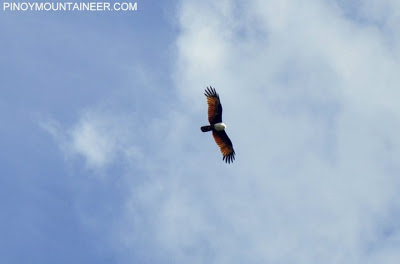 During rainy season, the crater lake is a good place to swim in, according to our guide, but this time, the water was just knee deep – and murky.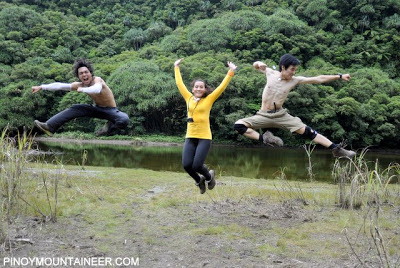 From the crater, we had to reenter the forests and emerge into a rocky but verdant ascent along ridges and slopes of the mountain, before finally making our way to the peak of Mt. Hibok-Hibok after less than an hour.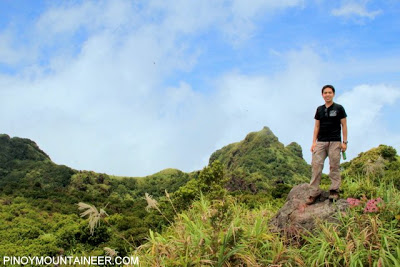 It was already somewhat cloudy when we reached the peak; were the skies clearer, we would have seen Bohol and even some of the mountains of Northern Mindanao. Still, occasional gusts of wind would push the clouds and give way to blue skies.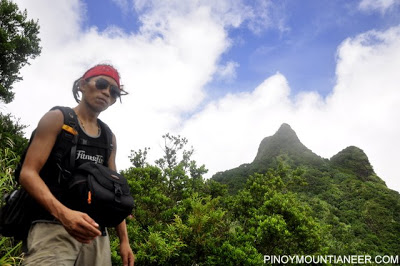 Still, we were endowed with nice views of the high points of Hibok-Hibok, splendid in its various shades of green and an array of shapes, from the horns to the pointed summit, and at the centerpiece lay the round crater.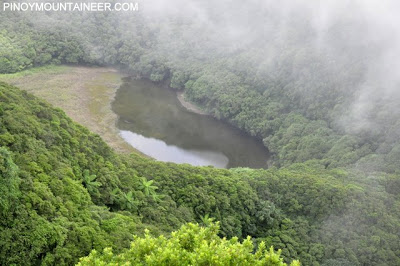 From the peak, it was a brisk descent to Ardent Hot Springs where we had lunch of kilawin and other local delights. Then of course, a dip at the hot springs before heading back to Benoni Port, off to CDO, and then to Manila. What a nice dayhike!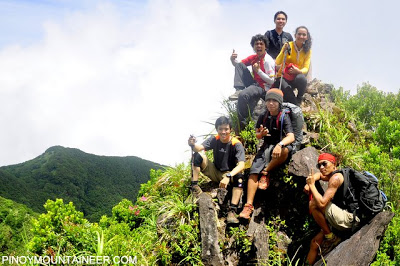 PS: Thank you Koi, Jeshua, Lance, Coby, and Farah for accompanying me in this special hike, which counted as Part 2 of my birthday climbs!