Hiking matters #275: Mt. Bulusan in Sorsogon, Cradle of Beauty (Day 1)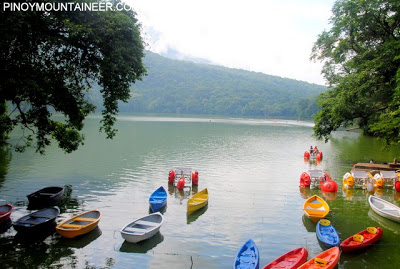 I have long wanted to climb Mt. Bulusan, but because of on-and-off volcanic activity in the past several years, I was unable to do so, until a few weeks ago, when I was informed that after a long wait, Mt. Bulusan has reopened to hikers! My friends and I immediately decided to head to Sorsogon to finally climb the elusive volcano.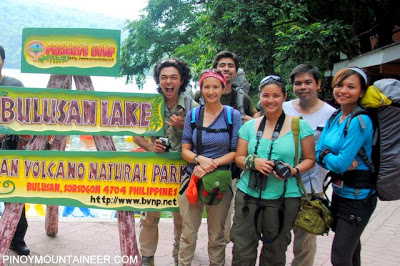 Joining me in this trip were team leader Coby Sarreal, sisters Paula and Rica Peralejo, Rica's husband Pastor Joe Bonifacio, Charlie Fernandez, Jhoc Nalda, Koi Grey, Volt Villareal, Des Cambaliza, my Kilimanjaro companion Mutya Bernardo, and Ms. Mich Dumbrique. We took a bus from Cubao to Legazpi, then chartered a jeepney that took us to the trailhead at Brgy. San Roque, Bulusan, Sorsogon.
It was already 1230H when we arrived, and we were welcomed by the park manager, Mr. Philip Bartilet, and the volunteers and guides who were very eager to do the climb with us. I was impressed that they have an EMT / first aid officer who would even accompany us to the climb, and he even took our vital signs prior to the climb! The rest of the registration was likewise well organized.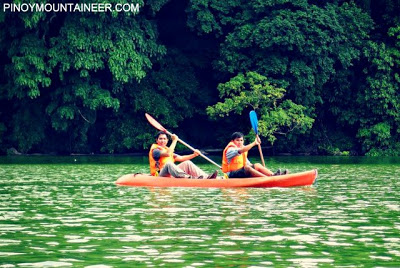 By 1330H, we were ready to begin. Amazingly, the adventure started by kayaking across Lake Bulusan, towards the trailhead at the other side of the lake! This was a very nice twist, and the kayaking is already part of the registration fee. Moreover, Lake Bulusan in itself is a major attraction in Sorsogon, so the opportunity to kayak across it was a worthwhile experience.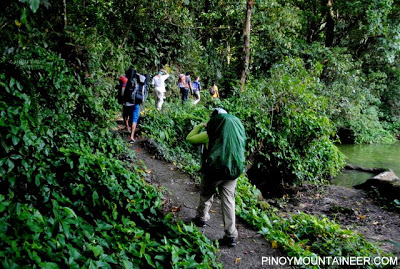 After reaching the other side of the lake, we started trekking at 1410H by entering a tropical rainforest. Gradual at first, the slopes turned steep and narrow especially after the Ranger Station – the hut halfway through the 6.3-km. trail from Lake Bulusan to Lake Aguingay. By the time we had reached the Ranger Station, it began to rain hard, but even so, we planted some lansones seedlings as part of trekking program designed by the park officials.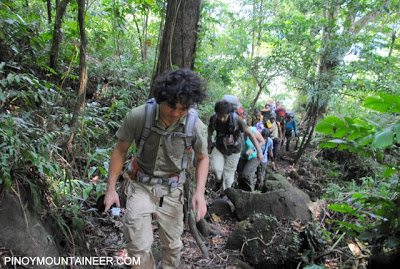 The trails were generally well-maintained and fortunately, we had none of the limatik that have been reported in some accounts of previous Bulusan treks. There were some slippery portions of the trail, though, calling to mind some of the steeper portions of Mt. Makiling, but they were quite manageable, even amid the rain. As we neared the campsite, "Mini-Lake Bulusan" appeared on our right side – a small basin surrounded by ferns.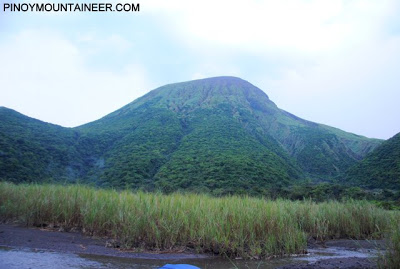 Finally, after over 3 hours of trekking, we arrived at the Lake Aguingay campsite by 1725H, and we found ourselves in between two peaks: Mt. Bulusan's main summit, as well as Sharp Peak, a volcanic edifice. The campsite reminded me of Mt. Kanlaon's Margaha Valley – a very pleasant place for a campsite. Soon the rains ceased and we settled into our tents. Dinner, courtesy of Koi Grey, ensued followed by a memorable socials. Before we retired to our tents, the starry night foreshadowed a bright day ahead of us!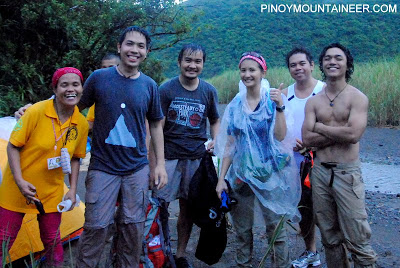 Join @pinoymtnr on Twitter! Follow other participants in this climb: @cobysarreal @ricaperalejo @filipinadiver @josephbonifacio @tulogboy @volt_villa