Hiking matters #276: The awesome crater summit of Mt. Bulusan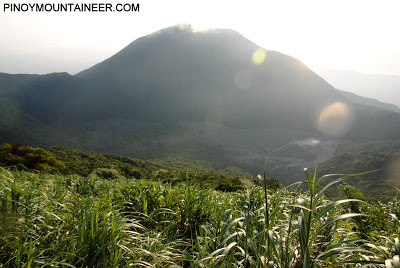 On the second day of our Mt. Bulusan hike, we woke up very early (0300H) to begin the summit assault just before 0400H. It had not rained since 1700H the previous day, but we knew that that the weather in Bulusan could change at an instant, and we braced ourselves for whatever conditions await us at the summit, hoping for the best but prepared for the worst but common case of zero visibility.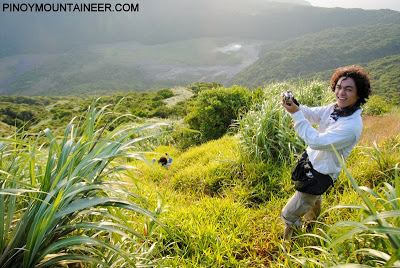 Still, the starlit night sky bore the promise of a great day ahead. We crossed the barren surface of Lake Aguingay, whose waters have receded into a tiny portion of the original lake. At first, the trails passed through tropical forests no different from those we encountered the first day. After less than an hour, however, it had quickly turned into inclined slopes covered by cogon grass.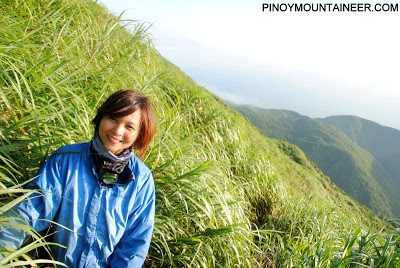 At this point, there were many trail variants, some steep, others not quite, but all of which required some interaction with the cogon grass, which can be very noxious to the skin, causing cuts and bruises. It is good that we prepared for this part by bringing gloves. Still, it was a long ascent during which the first light of dawn greeted us, illuminating Lake Aguingay behind us, under the shadow of Sharp Peak.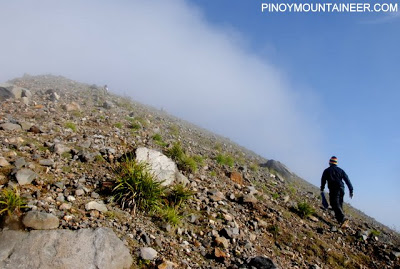 Finally, we reached the point where the grass gave way to scree slope, which meant that we were very near the crater, and it was very much reminiscent of some of my hikes in Japan. I was thinking: If only Bulusan were in Japan, I'm sure it would make to the Hyakumeizan (100 Famous Mountains)! Someday, I would like to make a 'Philippine Hyakumeizan' and for sure Mt. Bulusan will be part of it!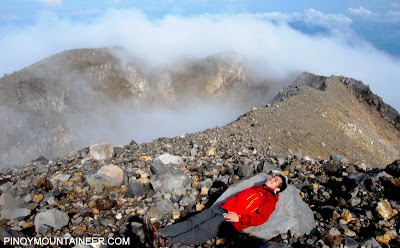 At first, the crater was surrounded with clouds and steam, and we could not see anything. But its majesty gradually unfolded before us, until we saw its entirety – a truly majestic sight comparable to Mt. Kanlaon in beauty and grandeur.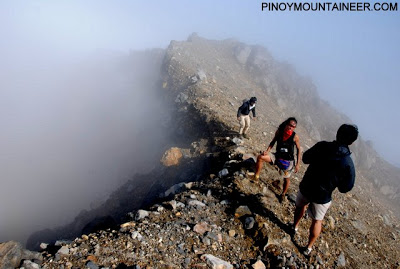 Looking beyond the volcano, we also the surrounding towns in Sorsogon, as well as the Poctol Range where Mt. Pulog is located – I climbed this mountain last year and is itself a very interesting destination in the province. Finally, my eyes caught a very faint Mayon Volcano, its majesty undiminished even at such a distance!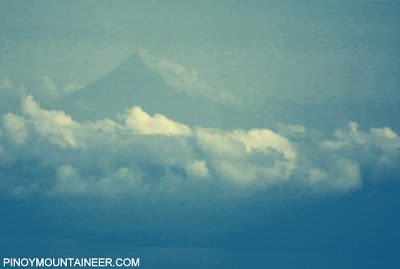 Soon, the clouds began to roll and it was time to go back. As if to bid us farewell, a succession of unusual fauna appeared before us (see Hiking matters #277). By 1000H, we were back the Lake Aguingay campsite, and after brunch, we continued the trek all the way back to Lake Bulusan, this time taking a route that circumvents the lake.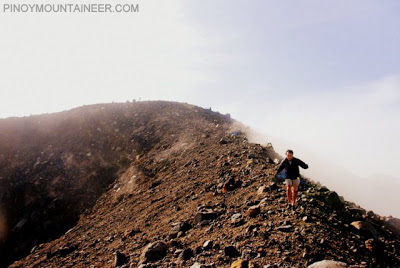 What an unforgettable trek! I can easily say that Mt. Bulusan is one of the most beautiful climbs in the Philippines, and I highly recommend it. Thank you to my team members, and to the friendly locals for their warm hospitality!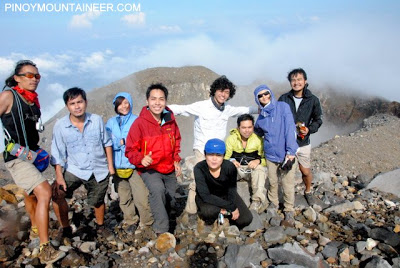 BICOL ADVENTURE 2012: BULUSAN AND ISAROG
Hiking matters #275: Mt. Bulusan, Day 1: Cradle of beauty
Hiking matters #276: Mt. Bulusan, Day 2: Awesome summit crater
Hiking matters #277: The wonderful fauna of Mt. Bulusan
Hiking matters #278: A dayhike of Mt. Isarog via Patag-Patag