Hiking matters #281: A dayhike up Mt. Palali in Quezon. Nueva Vizcaya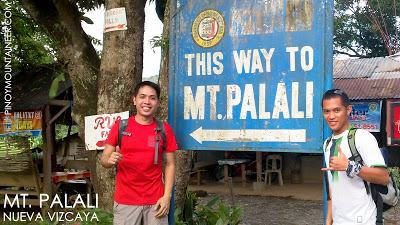 My interest in 'extended dayhikes' has not waned, and has only been exacerbated by our recent successes in Mt. Tapulao, Mts. Sumagaya-Lumot Traverse, and Mt. Isarog via Patag-Patag. For the latest of these long dayhikes, I set my sights on Mt. Palali, the prominent mountain in Nueva Vizcaya, and one fine weekday in July, I went there with acclaimed travel blogger (and incidentally my kababayan from Los Banos), Journeying James.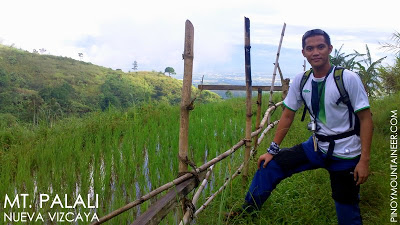 We took the 2300H Victory Liner bus to Solano, Nueva Vizcaya (P338), arrived there at around 0545H, and after breakfast at McDo, we took a tricycle to Purok 3, Brgy. Maddiangat, Quezon, Nueva Vizcaya (P100/trip). Amazingly, this trip took just around 15 minutes, and at Purok 3, our guide, Roldan Mina, was waiting for us.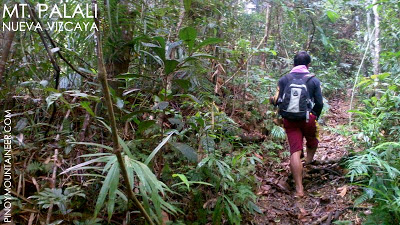 We took another tricycle to the trailhead – which is at Purok 5 or 6 of the same barangay. We started trekking at 0630H. The trail initially passes by grassy slopes with occasional rice plots and banana . After an hour, we began to enter a forest, and the most striking thing we observed was that there were so many birds! Indeed, Palali is famous for its wildlife and Roldan recalled that the late Leonard Co used to go there.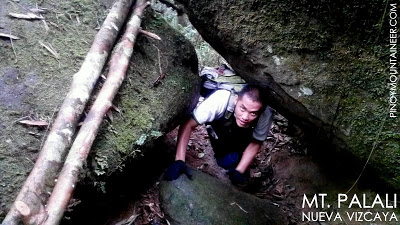 The trail was unquestionably steep and continuously so; to our relief, by 0900H, we were already seeing some large rocks, which are precursors to the Haring Bato, the major landmark and viewpoint of Mt. Palali, which we reached by 0920H, after almost three hours! When we arrived, clouds covered pretty much everything and we couldn't appreciate the fabled views from this place, which allegedly included Mt. Amuyao, Mt. Pulag, and Mt. Ugo!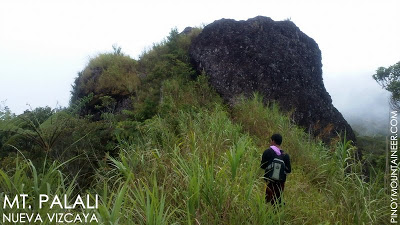 Still, it was a nice spot, reminiscent of Mt. Makiling's own rocky trail in the Sto. Tomas side (there's also a Haring Bato there), and we took a ten-minute break. The coming of rain drove us to resume the trek, which turned out to be still quite a long way. We passed by Camp 1 and Camp 2, which had a water source in the form of a stream. Past Camp 2, the trail became quite narrow and convoluted — and still very long!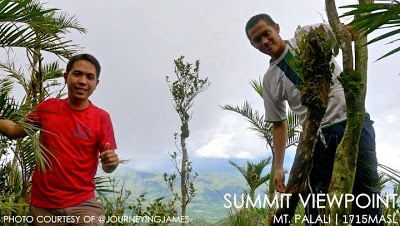 It was only at 1120H, or 4 hours 50 minutes after we started trekking, when we finally reached the summit of Mt. Palali (officially 1715m; my altimeter 1680m). Calling it his longest and hardest hike ever, James had unwitting been initiated into the crazy pursuit of extended dayhikes (Hehehe sorry, James!) but it was great that he was up for the challenge!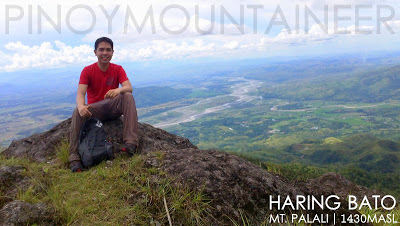 The descent was equally long, because the trails were steep and slippery – the expression 'basagan ng tuhod' comes to mind! But even so, it was very rewarding because by the time we arrived at Haring Bato, we had a good clearning, and we saw the towns of Nueva Vizcaya and the Cordillera range – glimpses of Ugo and Pulag, and the majestic Magat River.
We were back at Purok 3 by 1645H, and by 1715H we were feasting on kalderetang kambing, kilawing kambing, ang papaitan – a local, well-deserved treat after a challenging climb! Ever journeying, James continued on to Baguio City while I took the return bus back to Manila. What a nice day! Thank you to our excellent guide Roldan Mina and James for joining me! Till next time!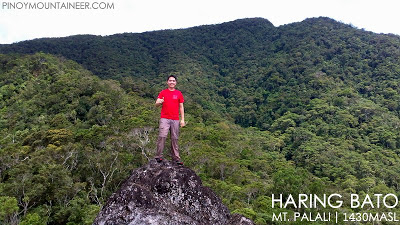 MT. PALALI DAYHIKE
Hiking matters #281: A dayhike up Mt. Palali
@pinoymtnr @JourneyingJames
PHL105[PLL1]:2012(33):HM281