Hiking matters #317: Mt. Purgatory Traverse – The pine and mossy forests of Mt. Pack and Mt. Purgatory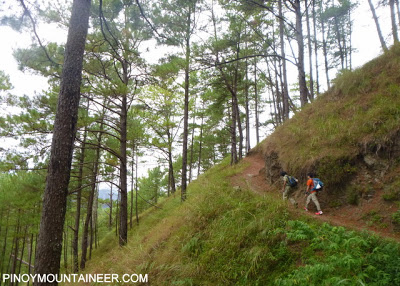 Ending the year with a special hike seems to me like a fun thing to do. In the final days of the year, there is a sudden surge of inspiration, not just to do better in the coming year, but to make the most of what's left of the present year. I suppose that one might add a more pragmatic concern: the holiday season also happens to be the most calorific for most Filipinos; and a nice hike can help lessen the impact of too much food.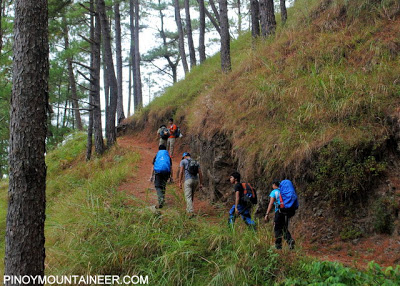 As far as yearend hikes are concerned, I've had some nice ones in the past few years. In 2009, fresh from the Philippine General Hospital on a 24-hour duty, I flew to Naga to do my first Mt. Isarog hike (Hiking matters #75). In 2010, we successfully managed to do a three-day Akiki-Ambaguio Traverse (Hiking matters #115-117). And of course, I ended 2011 with a blast: a successful Mt. Kilimanjaro ascent via the Rongai Route.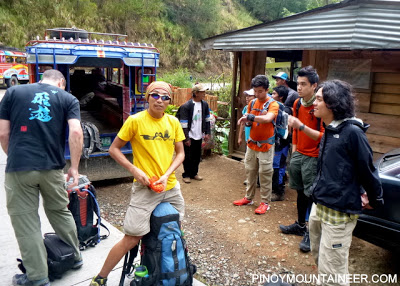 To end 2012, Mt. Purgatory was my mountain of choice. I've heard so much about the mountain, and I was intrigued by its strategic position; so close to Mt. Pulag and standing between Luzon's highest peak and the veritable Mt. Ugo, one of my favorite mountains. Surely, something good is waiting for us in this mountain! Of course, part of the fascination came with the name 'Purgatory'. Does the mountain deserve such a grim appellation?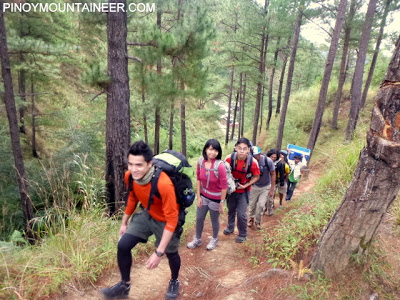 In December 28-29, 2012, I came to find out. I was joined by my hiking companions Coby and Koi; my brod Daniel and sis Mikki; Journeying James; travel bloggers Jovial Wanderer and Ivan Lakwatsero, mountaineers Welmar and Ralph; and a special guest hiker, Steve from Hong Kong. Gina Epe, manager of the Pulag jeepneys, generously offered to help us in our hike and even sent us camp meals; she had just celebrated her birthday days before.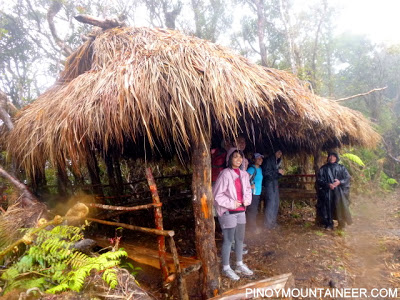 We started trekking at around 0900H, and immediately found ourselves trekking in a pine forest, with wide trails. It was very much like any other Cordillera mountain. Rain came, and after three hours of trekking we entered a mossy forest. By 1300H, we were in Mt. Pack, one of the highest peaks in the trail and a landmark that I see in topographic maps.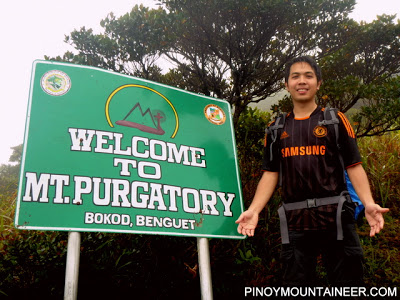 The trail was well-established. Following through the mossy forest, which was impressive in its breadth and beauty, we came upon Mt. Purgatory, which is actually more of a viewdeck than a peak; it serves as the campsite for three-day itineraries. According to our guide Jacinto, it was once a relay station staffed by Americans who conceived of name Purgatory to describe its forbidding, lonely, cold conditions.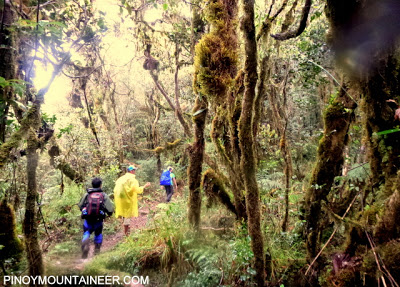 From Purgatory, we passed through more of the mossy forest, then we were back to the pine forests; and not long after, a junction signified the proximity of Bakian Elementary School, where we would spend the night. We arrived before 1600H, and there, we had dinner and a restful, cold night before setting out again in a hopefully brighter day.
Continued in Hiking mattters #318
.